THE WEEKEND STARTS HERE: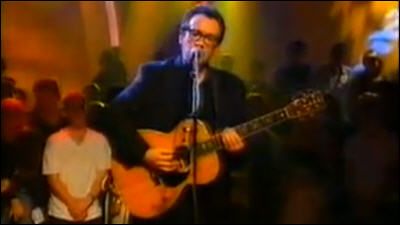 ...with VALENTINE'S DAY: I've never been a big Valentine's Day guy, but I have always liked The Replacements' "Valentine" and Elvis Costello's cover of "My Funny Valentine." Beyond that, my thoughts typically drift to the Velvet Underground's "I'll Be Your Mirror," The Beatles' "In My Life," and the Beach Boys' "God Only Knows." I think it's probably very difficult to write a straight-ahead, universal love song, and these three are great.
PINEGROVE is streaming Cardinal.
WOLFMOTHER advance streams Victorious.
BIRDS OF CHICAGO advance stream Real Midnight.
SAM BEAM & JESCA HOOP drop "Every Songbird Says" ahead of Love Letter For Fire.
BRITTA PHILLIPS (Luna, Dean & Britta) drops an Evie Sands cover, "One Fine Summer Morning", ahead of her solo LP, Luck Or Magic.
STURGILL SIMPSON drops "Sugar Daddy," the theme for the HBO/Scorsese/Jagger series Vinyl.
THE OPPOSING VIEW: Ever Fallen In Love? Love Stinks. Love Hurts. Love Will Tear Us Apart. Only Love Can Break Your Heart. And don't forget to give me back my black t-shirt (nsfw)!
BRUCE SPRINGSTEEN will publish his memoir, Born To Run,in September.
LAKE STREET DIVE talks to Rolling Stone about inspiration from The Zombies and David Bowie, and getting signed to Nonesuch Records.
GIANT SAND is breaking up after 30 eclectic years. The story includes a few tracks from their upcoming retrospective box set.
IN DEFENSE OF THE CD: Are we being too quick to toss out an old friend?
ANTON BARBEAU, a former collaborator of the late Scott Miller (Game Theory, The Loud Family), is doing a West Coast tour, if you're out that way.
NOW SHOWING: This weeeknd's wide releases include Deadpool, which is currently scoring 83 percent on the ol' Tomatometer; How to Be Single, which is scoring 43 percent; and Zoolander 2, scoring 34 percent.
RYAN REYNOLDS talks to People about country life with wife Blake Lively and raising their little girl, James. It's an homage to When Harry Met Sally, really.
MILEY CYRUS bought a house to share with Liam Hemsworth; he's yet to move in.
BATMAN v SUPERMAN has an official final trailer online.
JASON BOURNE has a teaser trailer online.
HARRY POTTER & THE CURSED CHILD PARTS I & II: The script of the theatrical production will be published in book form, of course.
THE GILMORE GIRLS: Jared Padalecki and David Sutcliffe will return for the Netflix mini-revival.
THE BEST ROMANTIC COMEDIES, from A to Z, according to The A.V. Club.
IRAN will unveil an upgrade of its Emad ballistic missiles this year, the defense minister was quoted as saying, advancing a program that has drawn criticism from the United Nations and sanctions from the United States.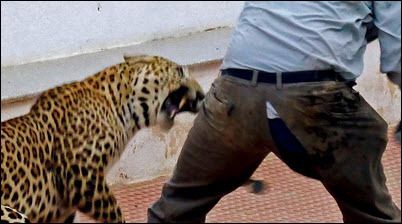 A LEOPARD entered a school in Bangalore, India – mauling six and leading to a ten-hour long standoff between the large cat and wildlife officers.
SPIDER vs SNAKE: Who you got? And which has whay it takes to love you?
CAT BURGLAR Burgles Cat.
THUMB-SIZED MONKETS: Adorable and illegally purchased by China's wealthiest.