THE WEEKEND STARTS HERE:
...with A CHRISTMAS SHINDIG! The full episode has gone dark, but still-available clips from 1964 include The Beach Boys' "Dance, Dance, Dance," Bobby Sherman and Donna Loren singing "Keep on Searching," the Righteous Brothers doing "The Jerk" and an awesome milk commercial, Adam Faith with "Watch Your Step," and "Santa Claus Is Back In Town", Bobby Sherman with "Sleigh Ride," Donna Loren returning with a Spector-esque, but rougher "Santa Claus is Coming to Town," and The Beach Boys deliver a set including "Little Saint Nick," "Monster Mash" (yes, really) "Papa Oom Mow Mow," "Johnny B. Goode," and "We Three Kings."
LUCINDA WILLIAMS plays a mini-set at Lincoln Center.
BAT FOR LASHES played the Pitchfork Music Festival Paris.
SOUTHERN CULTURE ON THE SKIDS stopped by World Cafe.
THE JESUS AND MARY CHAIN shares "Amputation," their first new song in eight years.
AT THE DRIVE-IN shares their first song in 16 years, "Governed By Contagions."
LAURA STEPHENSON covers The Replacements' "Alex Chilton."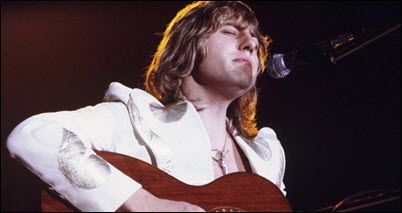 GREG LAKE, a singer and multi-instrumentalist who helped propel prog rock into the mainstream as a member of Emerson, Lake and Palmer and King Crimson, died Tuesday after "a long and stubborn battle with cancer." He was 69. You youngsters out there may know him best as the singer of ELP's "Lucky Man," but given the season, I note his solo hit "I Believe in Father Christmas," which (iirc) got to No.2 in the UK behind Queen's "Bohemian Rhapsody." He also wrote The Guardian to answer the question of whether he could live off the royalties from that tune.
MICK JAGGER has become a father for the eighth time at age 73.
THE MOUNTAIN GOATS' John Darnielle shared his top albums of the year with BrooklynVegan.
SHEARWATER: Jonathan Meiburg talked to the Austin Chronicle about the band's Bowie-esque, sort-of protest album. (Thx, LHB)
THE TOP 10 (or 20) ROCK & POP LPs of 2016, according to Exclaim.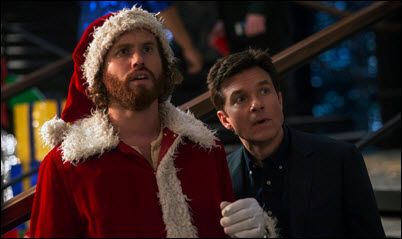 NOW SHOWING: This weekend's new wide release is Office Christmas Party, which is currently scoring 46 percent on the ol' Tomatometer. Two others exapnd wide this weekend: Miss Sloane, currently scoring 62 percent; and Nocturnal Animals, scoring 73 percent. The Bounce Back hits about 600 screens, and has not been screened for critics.
JOHN GLENN, the first American to orbit Earth, and a national political figure for 24 years in the Senate, died on Thursday in Columbus, Ohio. He was 95.
KANYE WEST is writing again and denying divorce rumors.
PIPPA MIDDLETON, who's engaged to hedge fund manager James Matthews, has set a wedding date.
GAME OF THRONES star Maisie Williams is the latest celebrity target of social media gone wrong.
LITTLE SHOP OF HORRORS is getting a remake.
TINA FEY, interviewed by David Letterman.
ZACH SNYDER mashed up his Batman v Superman with Star Wars, made public in honor of the imminent Rogue One.
SPIDER-MAN: HOMECOMING has a trailer online.
BAYWATCH has a trailer online.
BRITAIN faces an "unprecedented" terror threat as long as civil war continues to rage in Syria, the U.K.'s foreign intelligence boss said Thursday.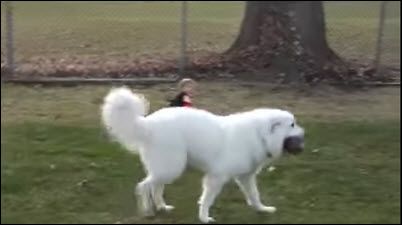 STANLEY THE DOG knows his football.
A DINOSAUR TAIL has been found entombed in amber. Have we not learned this ends badly?
CAMELS are getting license plates in Iran.
DOG vs WILD STALLION: Who You Got?