BON IVER joined THE REVOLUTION on "Erotic City" at Rock The Garden.
FOREIGNER's classic lineup reunited for "Long, Long Way From Home," "I Want To Know What Love Is," and "Hot Blooded."
(SANDY) ALEX G plays the Music Hall of Williamsburg for Pitchfork Live.
ALBIN LEE MULDAU plays a Tiny Desk Concert.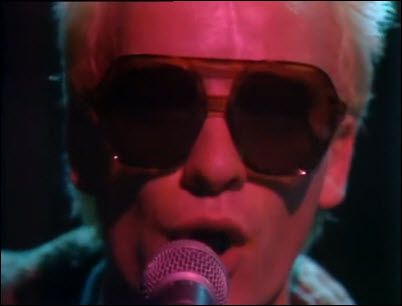 THE POLICE: "Next To You," an early Pate staple.

SCOTT WALKER talks to Jarvis Cocker about David Bowie, diving out of a car that flew off a cliff, etc.

ANIMAL COLLECTIVE's Avey Tare talks to PopMatters aboutspace and mystery in music.

PRIESTS talksed to Stereogum about playing festivals, politics, etc.

TOP OF THE POPS? What should music TV look like on the BBC in 2017?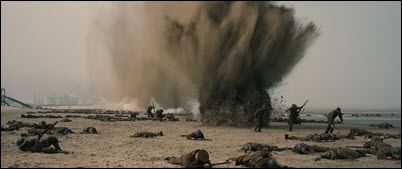 WEEKEND BOX OFFICE: Dunkirk tops the chart with 50.5MM, much better than last week's 35-40MMe stimates, which must have the WB breathing a sigh of relief. It's likely to be as successfula s Nolan's Interstellar, especially in overseas markets, which means the Summer release gamble paid off. Girls Trip placed with 30.4MM, which is great againsta 19MM budget, unusually good for a comedy this year. Spider-Man: Homecoming shows with 22MM on a 50 percent dropand looks on track to profit worldwide. Its performance was bad news for War for the Planet of the Apes, which took the fourth slot with 20.44MM on a 64 percent slide. And even worse for Valerian and the City of a Thousand Planets, the most expensive indie fim ever (209MM) that rounds out the Top Five with 17MM. Ouch. Granted, rights deals covered a lot of this risk, but Ouch.
BEN AFFLECK: Being phased out as Batman? Affleck denies it. Jeffrey Dean Morgan could be a different Batman.
READY PLAYER ONE dropped a Comic-Con trailer.
THOR: RAGNAROK has a new Comic-Con trailer.
JUSTICE LEAGUE has a new Comic-Con trailer.
WESTWORLD dropped a Season 2 trailer at Comic-Con.
STRANGER THINGS dropped a Season 2 Trailer.
THE GIFTED, an X-Men Universe series, drops a trailer.
MICHELLE PFEIFFER joins Ant-Man and The Wasp.
O.J. SIMPSON has been moved to a special housing area in Lovelock Correctional Center to protect him from inmates possibly looking to harm him in order to make a name for themselves.
JOHNNY DEPP's expenses are further exposed in the amended lawsuit filed by former managers.
EDGAR WRIGHT discusses the music of Baby Driver.
SALVADOR DALI's mustache still survives, an exhumation revealed.
JOHN HEARD, best known as Peter McAllister in the Home Alone movies who appeared in a wide range of TV and film roles, has died at 71 in Palo Alto, Calif.
A RESCUE DOG enjoys a hot tub.
STUBBS THE CAT, the honorary feline mayor of the Alaska town of Talkeetna, has died at the age of 20.
HONEY BEES saved by capitalism.
TENS OF THOUSANDS OF MINKS that cannot survive in the wild were "liberated" by people who supposedly care about animals.