THE WEEKEND STARTS HERE: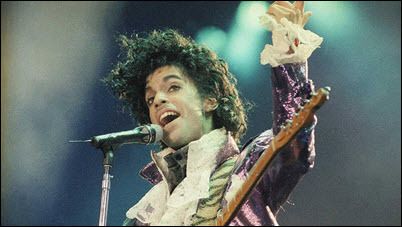 ...with PRINCE! Dearly beloved, we are gathered here today to mark the first anniversary of Life After Prince. Regular readers here may have noticed that unresolved questions remain in the ivestigation of his death from opiod overdose. I cannot pretend to have been a rabid fan of his work, but liked quite a bit of it and respected his enormous talent. Indeed, for Generation X, it would be hard not to; he bestrode the radio landscape during the 1980s and 1990s in a way only rivaled by Bruce Springsteen, Michael Jackson, and Madonna. Accordingly, I'll focus on this period. For a deep dive into Prince's career through this period, check out this epic tweetstorm from Jeff Blehar. As Jeff notes, Prince was diligent in keeping his music off the internet, minus a few items like this terrific 1982 concert at the Capitol Theater, which includes the bracing "Controversy." Although Prince's estate has cut deals with major streaming services, the best place to go for his videos may still be...Portugal. Accordingly, we can revisit a cross-section of tracks like "When You Were Mine," "Let's Pretend We're Married," "Little Red Corvette," "Let's Go Crazy," a joyful, rocking take on "Take Me With U," "I Would Die 4 U/Baby I'm A Star," "Raspberry Beret," "Kiss," "Sign O' the Times," "If I Was Your Girlfriend," and "I Could Never Take the Place of Ur Man." That last may be my fave Prince track, if only because he could've written it for The Replacements. I don't think he did, tho in his heyday, Prince handed hits like "Manic Monday" to The Bangles, "Nothing Compares 2 U" to Sinead O'Connor, "I Feel For You" to Chaka Khan, "Stand Back" to Stevie Nicks, "Sugar Walls" to Sheena Easton, and "The Glamorous Life" to Shiela E (who also played in Prince's band and -according to her - was his fiancee for a while). The beautiful ones we always seem to lose. BONUS: "Partyman," because of course. DOUBLE BONUS: Prince's guitar gently weeps...and steals the show.
WILLIE NELSON advance streams God's Problem Child.
COTILLION streams The Afternoons.
COLIN STETSON advance streams All This I Do For Glory.
PETER BRADLEY ADAMS streams A Face Like Mine.
OKKERVIL RIVER shares a cover of a gospel song composed by Washington Phillips called "Denomination Blues."
AFGHAN WHIGS shared "Arabian Heights" from their forthcoming album In Spades.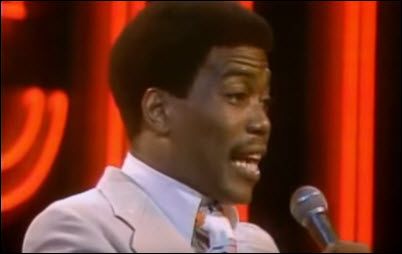 CUBA GOODING, SR, the father of an Oscar-winning actor and a chart-topping R&B singer with the Main Ingredient, was found dead in his car in Los Angeles on Thursday afternoon, according to multiple law enforcement sources. He would have turned 73 next Thursday on April 27. "Everybody Plays the Fool," sometimes.
WIRE: Colin Newman and Graham Lewis gave Drowned In Sound a track-by-track tour of Silver/Lead.
THURSTON MOORE does an hour-long podcast with The Quietus.
LANA DEL REY, interviewed by Courtney Love.
U2: Ten of Their Best.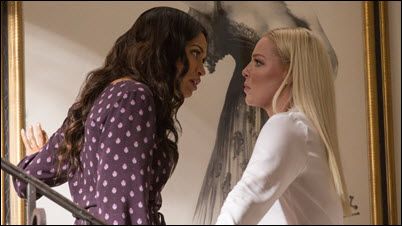 NOW SHOWING: This weekend's wide releases include Unforgettable, which is currently scoring 32 percent on the ol' Tomatometer; The Promise which is currently scoring 40 percent; Born In China, scoring 78 percent; and Free Fire, scoring 69 percent. The Lost City of Z also opens on 750 screens, scoring 88 percent.
THE MUMMY reboot has an international trailer online.
PIRATES OF THE CARIBBEAN: SALAZAR'S REVENGE dropped a new international trailer with a second of Keira Knightley.
SPIDER-MAN will feature in the fourth Avengers movie, Marvel's boss has confirmed.
RHONDA ROUSEY is engaged to her UFC fighter boyfriend, Travis Browne.
CLINT EASTWOOD will direct a movie adapatation of The 15:17 to Paris: The True Story of a Terrorist, a Train, and Three American Heroes.
VENEZUELA: At least three people were killed in Venezuela when clashes broke out during anti-government protests described by opposition leaders as the "mother of all marches." General Motors said Wednesday it has been forced to stop operating in Venezuela after one of its plants was illegally seized by local authorities.
SYRIA: International chemical weapons inspectors have found "incontrovertible" evidence that Sarin gas, or a similar substance, was used in a chemical attack in Syria earlier this month that killed 89 people.
THOUSANDS OF SPIDERS blanketed an entire field with a web.
NAKED MOLE-RATS can survive periods of oxygen deprivation, so they've got that going for them, which is nice.
CRAYFISH who live in groups get drunk more easily than loners.
AN ALLIGATOR snarls traffic along Veterans Expressway.