BEACH SLANG shares a video for "Spin The Dial."
LAURA MARLING is streaming Semper Femina.
CAMERON AVERY is streaming Ripe Dreams Pipe Dreams.
PUBLIC MEMORY streams their new ambient pop EP, Veil Of Counsel.
HEALTH covers New Order's "Blue Monday" for the Atomic Blonde soundtrack.
BOB DYLAN covers the Hoagy Carmichael standard, "Stardust".
CHRIS CORNELL shares a title song for The Promise, a movie about the Armenian genocide that stars Christian Bale and Oscar Isaac.
SMITH: Their chart-topping cover of the Bacharach-Dixon-David classic, "Baby, It's You." Because I'm feeling a little Death Proof.
THE VELVET UNDERGROUND & NICO turned 50 yesterday; Stereogum essays the album, while NPR profiled someone who owns 600 copies of the original pressing.
PEARL JAM publicly invited every former drummer to the Rock & Roll Hall of Fame induction ceremony.
DOES ANYBODY HERE REMEMBER VERA LYNN? She's truning 100 some sunny day this month.
JONI SLEDGE, one of four siblings who banded together to create the music group Sister Sledge, has died aged 60 of unknown causes.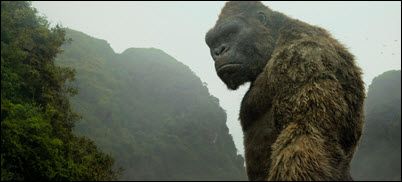 WEEKEND BOX OFFICE: Kong: Skull Island topped the chart with 61MM, which is well above tarcking estimates in the mid-40s, but probably below what it needed to ensure profits against a 185MM production budget and presumably big marketing costs; this is true even when considering it did another 81.6MM in foreign markets. The gorilla's big problem is the number of blockbusters being released in this March. Logan, the first of these, placed with 37.9MM on a 57 percent drop, but 438.3MM in global receipts already have this one well in black in its second weekend. Get Out shows with 21MM on a leggy 25 percent drop; the horror flick crossed the 100MM domestically against a mere 4.5MM budget before opening overseas next weekend. The Shack takes the fourth slot with 10MM on a 38 percent drop that's probably good for a faith-based flick, many of which are front-loaded. The LEGO Batman Movie rounds out the Top Five with another 7.8MM on a 33 percent drop, reflecting the lack of competition from other family films.
WONDER WOMAN dropped a third trailer online.
ATOMIC BLONDE, which seems to feature Charlize Theron as as a hot, possibly lesbian version of John Wick, has a red-band trailer online, meaning NSFW.
J-LO & A-ROD took their romance to the Bahamas.
BUFFY THE VAMPIRE SLAYER's cast paid tribute to the 20th anniversary of the show.
STAN LEE talks to NME about the soundtrack of his life.
DISNEY, burned by fallen princesses, is training stars to avoid scandal.
PAUL VERHOEVEN has defended his new movie Elle from controversy after some critics labelled it a "rape comedy".
AVATAR 2 is delayed yet again.
UNITED ARAB EMIRATES: A 27-year-old Ukrainian woman living in the United Arab Emirates went to the doctor after experiencing stomach cramps. What came next: a pregnancy diagnosis—and her arrest for unmarried sex, which is illegal in the UAE.
UKRAINE: "This is a hot war, not a cold war, in Eastern Ukraine," Ontario Conservative MP Tony Clement told CBC News following a visit to Kyiv.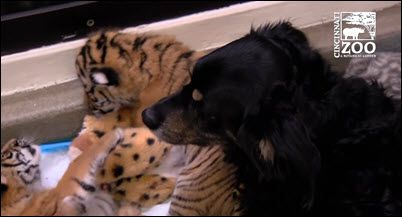 AN AUSTRALIAN SHEPHERD is filling in as Dad to some tiger cubs.
WILD BOARS vie with humans to take over towns near Fukushima, Japan.
DOGS can be deceptive, according to a new study and every dog owner.
MORE GREAT WHITE SHARKS appear to be visiting off Cape Cod. What say you, Police Chief Brody?