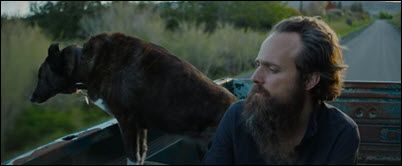 IRON & WINE shares a video for "Call It Dreaming."
PHOENIX is streaming Ti Amo.
RANCID streams Trouble Maker.
BONNIE "PRINCE" BILLY & Nathan Salsburg stream an untitled EP.
THE POSIES do a little bit of "Black Night" before covering Chris Bell's "I Am the Cosmos."
RADIOHEAD: Thom Yorke has given a rare interview reflecting on his life, from his earliest music memories to modern-day Radiohead, for BBC 6 Music's "First Time" series.
FLEET FOXES: Robin Pecknold responded to the Stereogum review of Crack-Up.
CHUCK BERRY & GLEN CAMPBELL: What their final albums have to say about the end of the road.
DEPECHE MODE's 11 BEST SONGS, according to NME.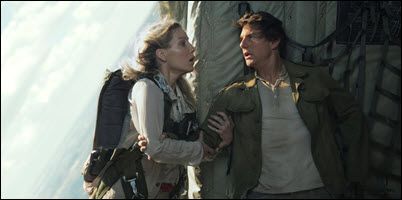 WEEKEND BOX OFFICE: Wonder Woman repeats atop the chart with 57.2MM on a leggy 45 percent drop. The Mummy reboot placed with a relatively meager 32.2MM against a 125MM production budget...but its foreign take was 141.8MM, which makes this Tom Cruise's biggest global debut and likely a breakeven for Universal, though it's a shaky foundation for its planned Dark Universe. Captain Underpants: The First Epic Movie shows with 12.3MM, and its 44.6MM total against a reported 36MM budget may be a winner even before the home market. Pirates of the Caribbean: Dead Men Tell No Tales slides to fourth with 10.7MM, tho like The Mummy, this may get to break even on foreign receipts approaching 400MM. Guardians of the Galaxy Vol. 2 rounds out the Top Five with another 6.2MM. Below the fold, It Comes At Night got buzz but only a sixth-place debut with 6MM. And Baywatch continues to drown.
ADAM WEST: the ardent actor who managed to keep his tongue in cheek while wearing the iconic cowl of the Caped Crusader on the classic 1960s series Batman, has died. He was 88. Even his phone book listing was great.
BLACK PANTHER dropped a teaser trailer online.
JESSICA CHASTAIN married her Italian boyfriend Gian Luca Passi de Preposulo, 34, in his home country after five years of dating.
JENNIFER LAWRENCE was aboard a private plane when the flight was forced to make an emergency landing due to engine failure; she's fine.
AMANDA BYNES has made such healthy strides over the last year that a judge has allowed her to regain control of her personal finances. And she wants to get back to TV.
BILL COSBY told cops he thought of himself as "a dirty old man" during his sexual encounter with accuser Andrea Constand.
JERRY SEINFELD: Not keeping up with the Kardashians.
GLENNE HEADLY, the Emmy-nominated TV actress and star of films such as Dick Tracy and Mr. Holland's Opus, has died, The Hollywood Reporter has confirmed. She was 62.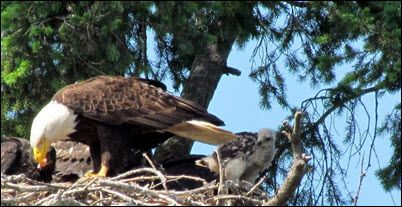 BALD EAGLES adopt a red-tailed hawk, a natural enemy.
A BOBCAT got inside a home and held a NJ family hostage.
A REPORTER's FAMILY rescued a pigeon from being mangled in a subway escalator. It took over their lives.
HIGH ANXIETY: Seventeen Disneyland guests were bombed by pooping geese Friday night and it was bad enough to call the Anaheim fire department.