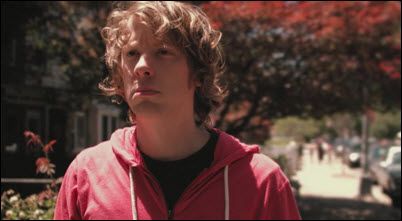 WILL BUTLER dropped a video for the title track to Friday Night, a new album of live performances that includes five new songs.
LOCAL NATIVES stopped by Morning Becomes Eclectic for a session.
SANDY DENNY, Live at Ebbets Field, Denver, Colorado, April 1973.
ALL SONGS CONSIDERED: Tracks from The White Stripes, Bon Iver, Lambchop, and more highlight the latest edition.
WIRE's Colin Newman shares a demo version of "Order for Order" ahead of the reissue of his first three solo LPs.
THE VERVE shares the previously unreleased 1993 track "Shoeshine Girl."
GOAT shares "Alarms" ahead of Requiem.
SEALS & CROFT: "Summer Breeze."
REGINA SPEKTOR talks to Paste about covering George Harrison, and The Beatles generally.
TIM BURGESS (Charlatans UK) talks to Clash about Tim: Book Two, which chronicles his worldwide quest for choice vinyl records. (Thx, Frank Yang)
KATHLEEN HANNA talks about her favorite albums at The Quietus.
PSYCHIC TV's Genesis Breyer P-Orridge talks to the L.A. Times about early and new performances.
JOHNNY DEPP & AMBER HEARD have reached a settlement in their divorce case,with Heard getting 7MM.
DICK VAN DYKE treated diners at a Denny's restaurant in California to a rendition of "Chitty Chitty Bang Bang."
JUSTIN BIEBER's latest fling with Sofia Richie is causing a lot of drama.
AMY SCHUMER offers some startling revelations from a painful past.
KEIRA KNIGHTLEY will star as the Sugar Plum Fairy in Disney's retelling of The Nutcracker.
JOHN McLAUGHLIN, the creator, host and executive producer of the long-running Sunday political panel show The McLaughlin Group, died on Tuesday morning at the age of 89.
ARRIVAL, starring Amy Adams, Jeremy Renner, and Forrest Whitaker, has a trailer online.
AIRPLANE! JOKES, ranked.
THE UNITED KINGDOM: Anjem Choudary, one of the most notorious hate preachers living in Britain, is facing jail after being found guilty of supporting the Islamic State.
RUSSIA launched a fleet of bombers bound for Syria on Tuesday from an Iranian air base, becoming the first foreign military to operate from Iran's soil since at least World War II.
UKRAINE says it thinks Vladimir Putin is planning a new invasion, but some experts say he is more likely seeking advantage through diplomacy than on the battlefield, at least this time around.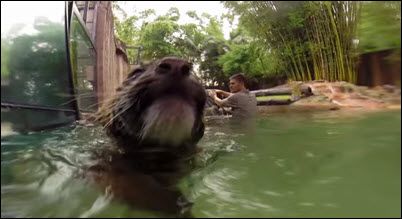 TIGER CUBS learning to swim.
SAMSON: NYC's fattest cat.
AN INDIAN ELEPHANT was carried to Bangladesh by raging flood waters.
A COWBOY and HORSE order tacos.