THE NEW YEAR STARTS HERE:
...with THE BEAT FARMERS! Making a tradition of this more sober than usual, professionally-shot, early BF gig recorded at Universal Studios, including "There She Goes Again" (VU); "Road to Ruin," "Bigger Fool," "Reason to Believe" (Springsteen), "Powderfinger" (N. Young), "Happy Boy," "Big Ugly Wheels," "Bigger Stones," "Gun Sale at the Church," "Dallas Blues," "I Wanna Be Free," "Lakeside Trailer Park," "Death Train," and "Seven Year Itch." If you're new to the band, my picks would be "Bigger Stones," "Happy Boy" and the cover of your choice. BONUS: Now how much would you pay? But wait... there's more! If you really want to see someone put the "bar" in "bar band," watch these NSFW clips from Houston, TX of the late Country Dick Montana leading the band through "Lucille" (K. Rogers) -- complete with his favorite beer bottle stunts -- followed by "Rudolph the Red-Nosed Wino," "Are You Drinkin' With Me, Jesus?" and "Mondo." SUPER-SPECIAL BONUS: Country Dick rolls out "California Kid" and "Anarchy in the UK" (Language warning).
WORLD CAFE's Best Sessions Of 2016.
NPR MUSIC's Top 10 Studio Sessions Of 2016.
ROBYN HITCHCOCK & EMMA SWIFT played a mini-set for KEXP.
MAC McCAUGHAN of Superchunk shared "Happy New Year (Prince Can't Die Again)." (NSFW langauage)
RYAN ADAMS shared "To Be Without You."
U2: Crushingly obvious, I know.

NICK CAVE & SHANE MacGOWAN: "What a Wonderful World."

ABBA wishes you a "Happy New Year," but it doesn't sound anywhere as celebratory as "Take A Chance On Me."

THE MOUNTAIN GOATS perform "This Year" at the M-Shop in Ames, IA.

OTIS & CARLA have a "New Year's Resolution."

CLAUDE PATE: Don't forget you can stream a live version of "New Year" at PateSpace, or a fan-made video on the Tube, which has comments from a member of The Eclectics and Friend of Pate Ken King.
JOE JACKSON: Pate frequently attempted "One More Time" to often hilarious effect, so today I stick with Joe's early material, including "Sunday Papers" live on the OGWT, "Kinda Kute" on the Kenny Everett Video Show, and a Beat Crazy-era run of "On Your Radio." The Rock Goes To College show provides live takes on "It's Different For Girls," "I'm The Man," and this pulsing version of his signature "Is She Really Going Out With Him?" BONUS: The appropos finale, "Got The Time?
ALL SONGS CONSIDERED reups their Favorite Interviews Of 2016.
THE GUARDIAN's Favorite Features of 2016.
THE GUARDIAN's Favorite Interviews of 2016, including Phil Collins, obviously.
DEATH STARS: Music's great losses of 2016.
MUSIC AND COLLECTIVE GRIEF in 2016: Mourning Stars Through Streams, Screens And Communities.
THE ZOMBIES: "This Will Be Our Year."
A MONSTER CALLS, this weekend's sole wide new release, debuts scoring 89 percent on the ol' Tomatometer.
SCARLETT JOHANSSON is the Top-Grossing Actor of 2016, according to the latest Forbes list.
JENNIFER LOPEZ & DRAKE continued to fuel romance rumors when they simultaneously posted the same cuddly photo on their Instagram accounts.
CHARLIE SHEEN wants God to smite Donald Trump.
ELLEN POMPEO and her husband, Chris Ivery, have welcomed their third child together.
JACK MOFFAT, the man who crippled the Bismarck, passed away at 97.
SYRIA: The countrywide ceasefire guaranteed by Russia and Turkey does not include Islamic State or the Kurdish YPG militia.
IRAQI security forces on Thursday began the second phase of their offensive against Islamic State militants in Mosul, pushing from three directions into eastern districts where the battle has been deadlocked for nearly a month.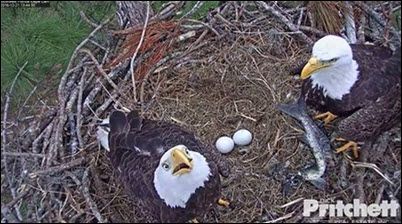 EAGLE CAM: This time in Southwest Florida.
THE SQUIRREL THREAT: A contractor is suing a Virginia couple for 90K for injuries he says were caused when their pet squirrel attacked them all.
A CANADIAN punched a cougar in the face to stop it from attacking his dog in a wooded area near a fast food store in Whitecourt, central Alberta, the Royal Canadian Mounted Police said on Wednesday.
A HERD OF ELEPHANTS attacked a village in southwest Nepal, killing one person and wounding two others, officials said.