OVER 47 MILLION SERVED! Thanks to everyone who keeps stopping by...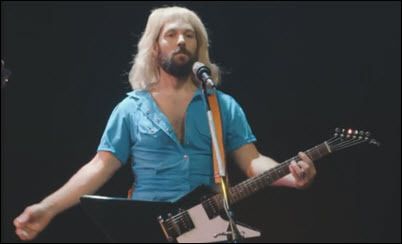 JIMMY FALLON & PAUL RUDD make a shot-by-shot recreation of the video for Styx's "Too Much Time on My Hands."
COURTNEY BARNETT stopped by The Current for a chat and mini-set.
ALOHA advance streams Little Windows Cut Right Through.
BLESSED ISLES stream Straining Hard Against the Strength of Night.
THE MONKEES drop "She Makes Me Laugh," written by Weezer's Rivers Cuomo.
THE RAVEONETTES' April single is "Junko Azawa."
FRIGHTENED RABBIT covers Bruce Springsteen's "Streets Of Philadelphia."
LOCAL NATIVES share "Past Lives," their first new track in three years.
R. DEAN TAYLOR: "Indiana Wants Me." I have fond memories of The Service's cover version.
PRINCE: Authorities descended on a Walgreens near Paisley Park and served a search warrant, looking for a prescription paper trail that could unravel the cause of Prince's death. On a nicer note, Tom Petty reminisces about Prince's spectacular turn at the Rock & Roll Hall of Fame.
RADIOHEAD has erased its internet presnce. Is something brewing?
ELVIS COSTELLO talks to The Guardian about social media, surveillance being British, and his love of curling.
THE ZAPPAS are in a family trademark dispute.
WEEKEND BOX OFFICE: The Jungle Book threepeats atop the chart with 42.4MM, on a leggy 31 percent drop...but Captain America: Civil War will almost certainly be king of the cinema jungle next weekend. Of course, they're both from Disney, so the House of Mouse won't be terribly distraught. The Huntsman: Winter's War places a distant second with 9.39MM on a steep 52 percent drop from what was already a bad debut. Keanu shows close behind with an estimated 9.35MM (and could squeak into second when the actual receipts are tallied), which should be fine against a 15MM production budget, given that it's more likely to play as counter programming to the Marvel juggernaut over the ext few weeks. Mother's Day, otoh,debuted in the fourth slot with 8.3MM against a 25MM budget, which means it must do boffo biz next weekend to have a shot at profit in theaters. Barbershop: The Next Cut rounds out the Top Five with 6.1MM, which continues to disappoint, though it should reach profit on the big screen.
CAPTAIN AMERICA: CIVIL WAR -- Behind the scenes with NME.
JENNIFER LAWRENCE has no love life, and may not want one at the moment.
JOHN KRASINSKI will play Jack Ryan for Amazon.
WILL FERRELL has backed out of playing an Alzheimer's-stricken Ronald Reagan for laughs.
PHILIP KIVES, the founder of K-Tel International, tireless TV pitchman whose commercials implored viewers to "wait, there's more!" while selling everything from vegetable slicers to hit music compilations on vinyl, has died at age 87.
NORTH KOREA sentenced a U.S. citizen of Korean heritage to 10 years in prison after convicting him of espionage and subversion, the second American it has put behind bars this year.
IRAQ: Hundreds of supporters of Shi'ite Muslim cleric Moqtada al-Sadr stormed parliament inside Baghdad's Green Zone on Saturday and camped out nearby after Sadr denounced politicians' failure to reform a political quota system blamed for rampant corruption.Meanwhile, Iraq's oil exports approached a record high in April, adding barrels to a worldwide supply glut.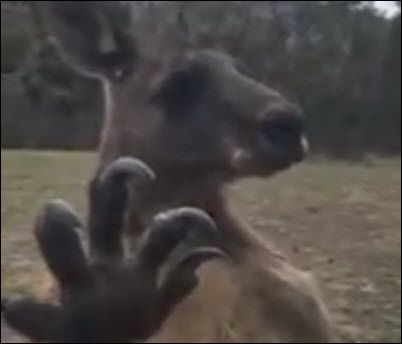 KANGAROOS: What nightmares are made of?
RATS are (re-)invading NYC.
SLEEPLESS SLUGS are on a very slow march in the UK.
A GANG OF SEX-CRAZED PEACOCKS is making life pretty tricky for the residents of Ushaw Moor in Durham.