MIKE DOUGHTY shares "I Cant Believe I Found You in This Town."
DAWES stopped by World Cafe for a chat and mini-set.
THE HEAD AND THE HEART play a set at City Winery for WFUV.
TOUCHE AMORE streams Stage Four.
BOB WEIR shares "Lay My Lily Down" ahead of Blue Mountain.
THE PRIMITONS play "Seeing Is Believing" at an in-store appearance from 1985. Proof positive that the Internet makes the "Where Are They Now?" file bottomless. Background at Trouser Press.
THE CURE's former drummer, Lol Tolhurst, talks about his new memoir, the band's early punk inspirations, and why he's glad he didn't win his lawsuit against them.
FROM DAVE GROHL to RINGO STARR: The the secrets of star drummers.
THE SUMMER OF '76: Punk, Disco, and Silly Love Songs.
DON BUCHLA, the groundbreaking synthesizer inventor, has died age 79. Coincidentally, you can see and hear his modular synths in this new edition of All Songs TV.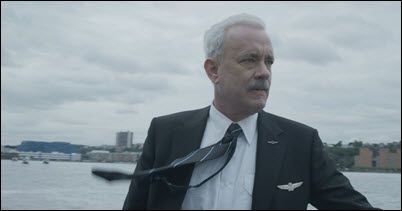 WEEKEND BOX OFFICE: Sully repeated atop the chart with 22MM on a leggy 37 percent drop, easily defeating two attempted franchise revivivals and the latest from Oliver Stone. Blair Witch placed with 9.7MM, which is likely disappointing even against a 5MM budget. Bridget Jones's Baby showed with a meager 8.2MM against a 35MM budge; even another 29MM overseas may not be enough to save this one. Snowden debuted in the fourth slot with 8MM, Oliver Stone's worst opening since U-Turn. Don't Breathe rounded out the Top Five with another 5.6MM on away-leggy-for-horror 32 percent drop, having grossed over 75MM so far against a 9.9MM budget.
COREY FELDMAN delivered a strange musical performance on the Today show, then freaked out that the reaction.
BILL MURRAY tended bar at his son's place over the weekend.
THE EMMY AWARDS went to these folks.
TOM CRUISE is on the verge of closing his deal to return to the Mission: Impossible franchise, after proteracted salary negotiations delayed preproduction of the sixth installment.
RENEE ZELLWEGER is profiled in the L.A. Times.
MEL GIBSON is expecting his ninth child.
BELLA THORNE was caught canoodling with Teen Wolf star Tyler Posey.
EDWARD ALBEE, whose slashing play Who's Afraid of Virginia Woolf? shocked Broadway in 1962 and has since become a classic of American literature, died in his sleep Friday at his home in Montauk at 88.
NEW YORK: The FBI took five people with possible links to the Chelsea explosion into custody Sunday night in Brooklyn as authorities shut down a busy New Jersey rail station where reports of a bomb was being investigated, police and New Jersey officials said.
SYRIA: International inspectors find gaping holes in Syria's chemical weapons declarations, raising concern that Assad may have hidden some of his deadliest warfare agents. This is my shocked face. The United States and Russia said on Friday they wanted to extend the four-day-old ceasefire in Syria they have co-sponsored, although the agreement looked increasingly shaky, undermined by increasing violence and a failure to deliver aid. This is also my shocked face.
TWO KITTENS ENTER, One Kitten Leaves.
45 THOUSAND HORSES were saved by public outcry over a government proposal to eithanize them to control overgrazing.
A COW WITH NO NAME becomes an internet sensation.
SHEEP RUSTLERS were nabbed in the West Midlands.