THE WEEKEND STARTS HERE:
...with POWER POP! A few of these may be known generally, like Cheap Trick's "Way of the World" and Nick Lowe's "Cruel to Be Kind"... and some well-known to fans of the genre, like Dwight Twilley's "I'm On Fire," Shoes "Too Late," The Records' "Starry Eyes," the Flamin' Groovies' "Shake Some Action" and the Plimsouls' "A Million Miles Away" (seen here in a rare live slot). Others are well-known to longtime Pate fans, like the Three O'Clock's "Her Head's Revolving" or Let's Active's "Waters Part."
PUP advance streams The Dream Is Over.
BETH ORTON advance streams Kidsticks.
BIG THIEF advance streams Masterpiece.
THE MONKEES drop "Me & Magdalena," which was written for the band by Death Cab For Cutie's Ben Gibbard.
FATHER JOHN MISTY channels the spirit of yacht rock on "Real Love Baby."
THE HIGHWAYMEN never released this cover of Bob Dylan's "One Too Many Mornings."
DECORATIONS share "At Your Leisure" ahead of Have Fun.
PAUL SIMON releases "The Werewolf" ahead of Stranger To Stranger.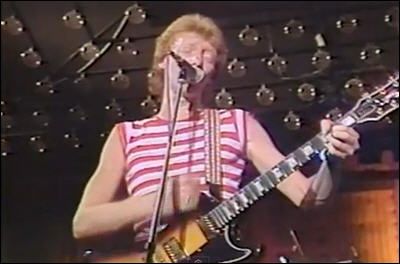 BRAM TCHAIKOVSKY: "Girl Of My Dreams" and "Lady From the USA", live. Because it's Power Pop Friday, of course.
TWIN PEAKS picks their favorite 70s records.
DARYL HALL on people crying cultural appropriation: He can't go for that.
RICHARD HAWLEY talks to Musicradar about Hollow Meadows, broken bones and rare guitar finds. (Thx, Frank Yang.)
DON'T LOOK BACK: Bob Dylan and the invention of the rockumentary.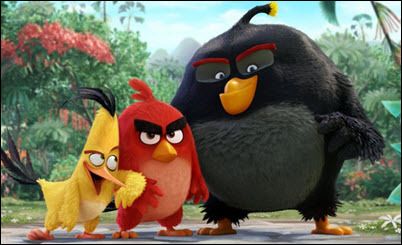 NOW SHOWING: This weekend's wide releases include The Angry Birds Movie, which is currently scoring 46 percent on the ol' Tomatometer; Neighbors 2: Sorority Rising, currently scoring 65 percent; and The Nice Guys, scoring 91 percent.
DANIEL CRAIG reportedly turned down £68 million for two more James Bond movies; Bond sources have independently confirmed to BBC News that Craig hasn't made any decision about his future as 007, and that "no decision is likely to be made for a while".
DWAYNE "THE ROCK" JOHNSON is launching a series of movies based on the works of Robert Ludlum, the best-selling author behind the Jason Bourne spy franchise.
JENNIFER LAWRENCE wants to scare the studio regarding more X-Men movies.
OZZY OSBOURNE has ended his relationship with stylist Michelle Pugh in hopes of saving his marriage to Sharon, according to Page Six.
MORLEY SAFER, a CBS television correspondent who brought the horrors of the Vietnam War into the living rooms of America in the 1960s and was a mainstay of the network's newsmagazine 60 Minutes for almost five decades, died from pneumonia on Thursday at his home in Manhattan. He was 84.
GHOSTBUSTERS: The reboot has a second trailer online.
INDEPENDENCE DAY: RESURGENCE has a new TV spot online.
PEAK TELEVISION: There are more great shows in production now than ever before - but it's never been harder to make one.
ISLAMIC STATE militants are gearing up for a "campaign of terrorist attacks" in France that are likely to see explosive devices placed around areas with large crowds, the head of France's DGSI internal intelligence agency has warned.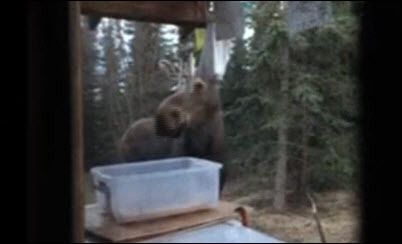 A MOOSE plays wind chimes.
A BABY OPOSSUM was rescued from a toilet in San Diego.
A GERMAN SHEPHERD was finally rescued by police in Galt, California after living on the median of a highway for five weeks.
LADY SPIDERS demand gifts from their gentleman callers - or else they eat them.