KEITH EMERSON, who helped pioneer prog rock as the keyboardist for the Nice and Emerson, Lake & Palmer, has died aged 71 after apparently taking his own life. Here's the Rolling Stone obit, a Slate profile from 2012,1971 footage of Keith theatrically stabbing his Hammond organ with knives, a statement from Greg Lake, "Rondo," an adapatation of Dave Brubeck from The Nice's debut LP,and "Hoedown," with ELP in 1973.
CULLEN OMORI (Smith Westerns) is streaming his solo LP, New Misery.
LAKE STREET DIVE stopped by The Current for a chat and mini-set.
BROOKE WAGGONER stopped by World Cafe for a chat and mini-set.
ANDREW BIRD is whistling again on "Roma Fade."
JULIAN CASABLANCAS covers Lou Reed's "White Light / White Heat" for HBO's Vinyl.
BLAKE BABIES shared "Take Me Take Me" as part of an effort to crowdfund an LP of Earwig demos.
ANDY SCHAUF drops the 70s-tastic "The Magician" ahead of The Party.
HUSKER DU covers The Beatles' "Ticket to Ride," circa 1985.
R.E.M.: Out of Time turns 25; Pitchfork has an oral history of the LP.
THE EAGLES' tribute to guitarist Glenn Frey was likely the band's "final farewell," according to Don Henley.
PHIL COLLINS peformed his first proper live show in six years.
ACE FREHLEY talks with Superchunk/Mountain Goats drummer (and onetime Kiss Army member) Jon Wurster.
WEEKEND BOX OFFICE: Zootopia repeats atop the chart with 50MM, again exceeding expectations and clearing 400MM worldwide. Its 33 percent drop compares favorably with The Incredibles, The Lego Movie and Up.10 Cloverfield Lane placed with 25.2MM, right about in line with studio projections. If this sequel-of-sorts performs as well worldwide, they'll make a good return on a 15MM production budget. Deadpool shows again with another 10.8MM; its global total now beats Iron Man and is closing on Guardians of the Galaxy. Forth slot goes to London Has Fallen with 10.7MM, dropping 50 percent, much like Olympus Has Fallen did in its second frame. Whiskey Tango Foxtrot rounds out the Top Five with 4.6MM, which will have to rely on overseas markets to break even. The Perfect Match, The Young Messiah, and The Brothers Grimsby all debuted below the fold. Ouch.
RICHARD SIMMONS: His Haunted Twilight.
CIARA & RUSSELL WILSON got engaged.
MADONNA is trying to end the child custody proceedings she started with Guy Ritchie.
BEETLEJUICE 2 is not happening (yet), according to Tim Burton's rep.
AHMED BEST, the actor who played Jar Jar Binks in the Star Wars prequels, embraces the theory that Binks was a Sith Lord.
ISIS uses birth control to maintain the systemic rape of its captives.
RUSSIA: A former Putin ally, supposedly dead of a heart attack in DC, actually died from blunt force injuries to his head.
IRAN was responsible for a 2013 cyberattack on a dam in the suburbs outside of New York City, and an indictment is expected soon, a U.S. official told The Associated Press Thursday.
GERMANY's anti-immigration party surged to record support in Sunday's regional elections, taking seats in all three states that voted and boosting its representation to half of Germany's 16 state assemblies.
SERBIA's authorities are investigating reports that a cargo package bound for Portland contained two missiles with explosive warheads on a passenger flight from Lebanon.
TURKEY: A car bomb tore through a crowded transport hub in the Turkish capital, Ankara, on Sunday, killing at least 34 people and wounding 125 in the second such attack in the administrative heart of the city in under a month.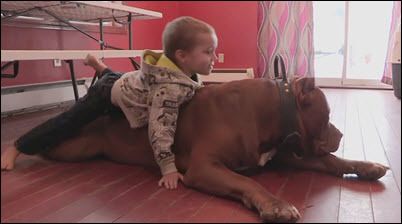 HULK, A 175-LB PIT BULL, guards this small kid.
A 4-FT RAT found in a London playground could be an African species.
A NEW SPIDER discovered in Australia rides the waves to hunt prey.
JURASSIC CHICKEN: Brazilian researcher Joâo Botelho decided to find a way to give chickens back their dinosaur bones.