WE HAD RECORD TRAFFIC SATURDAY. Thanks for visiting!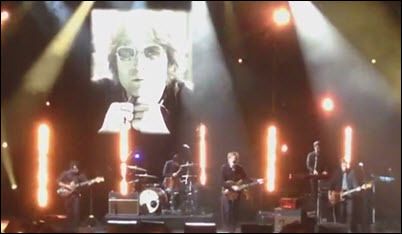 SPOON, BRANDON FLOWERS & CHRIS STAPLETON were among those playing a John Lennon tribute concert.
SUPERCHUNK, Live in NYC, Dec. 3, 2015.
PROTOMARTYR played a Tiny Desk Concert.
THE WOOD BROTHERS stopped by World Cafe for a chat and mini-set.
THE YEAR IN MUSIC 2015, according to All Songs Considered.
BILL MURRAY & PHOENIX are "Alone on Christmas Day," a cover of a Beach Boys holiday song from 1979 that was never formally released.
SPARKS drops the multi-faceted "Christmas Without a Prayer."
THE RAVEONETTES' 2011 video for 2001's "The Christmas Song."

THE BEACH BOYS' CHRISTMAS ALBUM: Behind The Music.

JOINI MITCHELL: The Hissing of Summer Lawns turns 40.

THE TOP 100 LPs of 2015, according to The Quietus.

THE 10 BEST STONE TEMPLE PILOTS SONGS, according to Stereogum.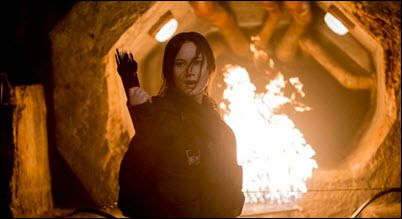 WEEKEND BOX OFFICE: The Hunger Games: Mockingjay Part 2 remains atop the chart with with 18.6MM, likely its last week in the top spot. That 64 percent drop is steep, though the post-Thanksgiving frame is usually not good in general. Krampus placed with 16MM, not bad for a relatively low-budget horror film in this weekend (though that number was heavily loaded into Friday). Creed showed with 15.5MM on a 48 percent drop, which seems leggy for this weekend. The Good Dinosaur is in an estimated photo finish with 15.5MM on a 60 percent drop. This may be the first Pixar in a while that may not see a profit on the big screen (tho it will ceratinly rake in bucks in home video). Spectre rounds out the Top Five with 5.4MM on a 58 percent drop, but is probably in the black now with 792MM worldwide.
KIM KARDASHIAN & KANYE WEST welcomed the arrival of their son; no name yet.
BILL MURRAY'S unscripted life creates a mystique unlike any of his Hollywood peers.
MORGAN FREEMAN had a big scare Saturday night when the private jet he commissioned careened off a runway during an emergency landing.
JUSTIN THEROUX almost died on his honeymoon with Jennifer Aniston.
GEORGE LUCAS reportedly "really liked" Star Wars: The Force Awakens. I'm hoping Kathleen Kennedy made that up.
DECEMBER 7, 1941: A "date which will live in infamy." I'll be watching Tora! Tora! Tora! this weekend. BTW, the first nation invaded by the US after entering WWII was Morocco, then Algeria, iirc. War is strange.
VENEZUELA's opposition party has claimed the majority of seats in the National Assembly in elections held Sunday, the first major shift in power in the legislative branch since the late President Hugo Chavez took office in 1999.
FRANCE's far-right National Front won more support than any other party in the first round of regional elections Sunday, according to polling agency projections, in a boost for Marine Le Pen's anti-immigration strategy and a blow to President François Hollande's Socialists.
BRITISH counter-terror police have charged a 29-year-old man with attempted murder after a stabbing attack in a London Underground train station that is being treated as a "terrorist incident".
THE ISLAMIC STATE: A new U.S. intelligence report on ISIS, commissioned by the White House, predicts that the self-proclaimed Islamic State will spread worldwide and grow in numbers, unless it suffers a significant loss of territory on the battlefield in Iraq and Syria, U.S. officials told The Daily Beast.
YEMEN: The governor of Aden was killed by a car bomb on Sunday in Yemen's southern port city, in an attack that Islamic State claimed responsibility for.
MAN vs MONKEY: Who You Got?
CHERNOBYL: The site of the worst nuclear disaster in history might be turning into an accidental wildlife sanctuary.
GIANT GOANNA in Thugoona. Now you too can understand more than two words in that headline.
A GIANT RAT was captured at Wenzhou Medical University.