THE WEEKEND STARTS HERE: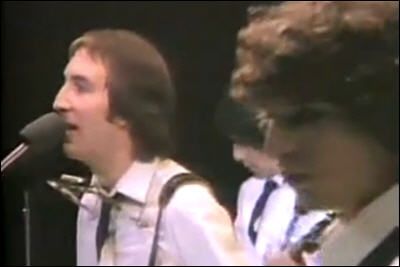 ... with THE KNACK! That's alright, I won't tell anyone they're a guilty pleasure of yours. Live at Carnegie Hall in 1979, your setlist includes: "The Hard Way," "She's So Selfish," "Rave Up," "Oh Tara," "Your Number Or Your Name," "Not Fade Away," "My Sharona," "Let me Out," "It's You," "Hold On Tight," "Heartbeat," "A Hard Day's Night," "Good Girls Don't," "Frustrated," "End Of The Game," and "C'Mon Everybody."
MY MORNING JACKET stopped by World Cafe for a chat and mini-set.
METRIC: Emily Haines and Jimmy Shaw stopped by The Current for a chat and mini-set.
YUKON BLONDE advance streams On Blonde.
CHRISTOPHER PAUL STELLING is advance streaming Labor Against Waste.
DIANE COFFEE: Shaun Fleming of Foxygen drops "Everyday" ahead of Everybody's A Good Dog.
NEIL YOUNG and Promise of the Real drop "Wolf Moon" ahead of The Monsanto Years.
ROGER LION, a/k/a Joe Pernice and the Scud Mountain Boys, drop "A Dead Man's Song" ahead of an untitled (or self-titled?) LP.
THE FOETALS drop "Fine" ahead of Meet The Foetals.
LOWER DENS covers the Hall & Oates hit, "Maneater."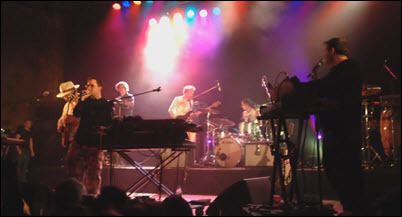 HOT CHIP covers Springsteen's "Dancing in the Dark."
MIKAL CRONIN, modern power popster, talks to Pitchfork about his forthcoming concept LP.
UNKNOWN MORTAL ORCHESTRA's Ruban Nielson talked to The Guardian about how Multi-Love got him in big trouble at home.
MORRISSEY died...for nine minutes.
ORNETTE COLEMAN, the alto saxophonist and composer who was one of the most powerful and contentious innovators in the history of jazz, died on Thursday in Manhattan. He was 85.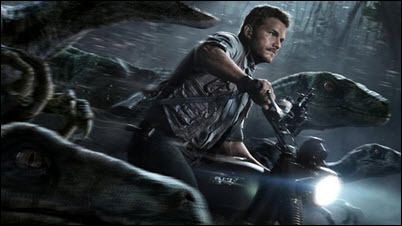 JURASSIC WORLD is this weekend's sole wide release at the cineplax, currently scoring 70 percent on the ol' Tomatometer.
CHRISTOPHER LEE: The WWII Special Forces operator, heavy metal singer, and screen legend famous for roles in Hammer Horror films, The Man With The Golden Gun, and the Lord of the Rings and Star Wars franchises, died at age 93 after suffering heart and respiratory problems. The Telegraph was all over it.
TOMORROWLAND could cost Disney 140MM.
CHRIS HEMSWORTH will play the receptionist in the female-driven Ghostbusters reboot.
CHIWETEL EJIOFOR will play the villainous Baron Mordo in Marvel's Doctor Strange.
RUPERT MURDOCH is preparing to step down as the CEO of 21st century Fox,handing the reins to son James. But Roger Ailes will still report to Rupert.
CHINA's massive hack of US employee databases announced last week was far deeper and potentially more problematic than publicly acknowledged, with hackers believed to be from China moving through government databases undetected for more than a year.
HOW THE ISLAMIC STATE Crippled Al Qaeda.
IRANIAN senior negotiator Seyed Abbas Araqchi insisted this week that any nuclear agreement reached with Western powers will only be temporary and not binding in the long term.
A DOG joyrides on an ATV.
ANUKO the HUSKY is not amused by stupid human tricks.
A GIANT TORTOISE prowls the streets of Tokyo.
A SHARK was killed in a traffic crash on an interstate in Florida.