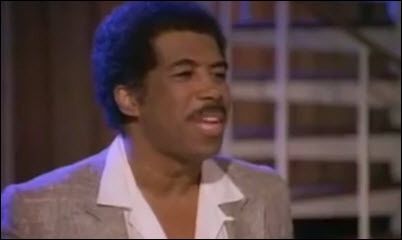 BEN E. KING, a singer and songwriter whose 1961 hit "Stand by Me" became an enduring rhythm-and-blues classic and found a new generation of fans through the popular 1986 film of the same title, died April 30 at a hospital near his home in Teaneck, N.J. He was 76. The WaPo obit will also hook you up with his great "Spanish Harlem," as well as highlights of his turn as lead vocalist for The Drifters -- "There Goes My Baby," "This Magic Moment" and "Save the Last Dance for Me."
SURFER BLOOD advance streams 1000 Palms.
PATRICK WATSON advance streams Love Songs For Robots.
EMMYLOU HARRIS & RODNEY CROWELL advance stream The Traveling Kind.
JOANNA GRUESOME advance streams Peanut Butter.
TRES PADRES: Lou Barlow drops two tracks he recorded with Imaad Wasif and the Melvins' Dale Crover.
THE LA's: "There She Goes." Again.

BLUR bassist Alex James tells NME how The Magic Whip almost never happened - and if he'll be voting for his chum David Cameron.

B.B. KING is in hospice care...and there's already a dispute between his daughter and his business manager.

JOHN LYDON, a/k/a Johnny Rotten talks to All Things Considered about losing his memory to meningitis at 7, being a threat to civilization (and loving it) and why he's appeared on reality TV shows.

"UPTOWN FUNK" adds The Gap Band to its songwriting credits.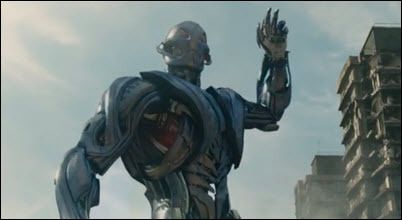 WEEKEND BOX OFFICE: Avengers: Age of Ultron completely ruled cinemas with 187.7MM. That's the sencond-biggest opening ever, behind only... The Avengers. Will it hold that record against Star Wars: The Force Awakens? Hmm... Age of Ultron opened a week earlier overseas, where it has raked in 439MM so far. Here, the Thursday previews ougrossed the opening weekend of The Matrix,and by Friday night, Age of Ultron outgrossed the opening weekends of dilms like 50 Shades of Grey and American Sniper. The Age of Adeline placed with 6.3 MM, finishing up a slot but dropping 53 percent. It's a different age. Furious 7 showed, falling out of the top slot it enjoyed throughout April with 6.1MM on a 67 percent drop as all the action for action went to Marvel. Paul Blart: Mall Cop 2 fell 62 percent to the fourth slotwith 5.5MM. Home rounded out the Top 5 with 3.3MM on a 59 percent drop.
KATE MIDDLETON & PRINCE WILLIAM introduced the new Princess of Cambridge on Saturday.
BROOKLYN DECKER & ANDY RODDERICK will welcome their first child this fall.
BRUCE JENNER has been hit with a wrongful death lawsuit by the stepchildren of the woman who died in the Malibu car crash.
HILARY DUFF seems to be Tinder dating for a reality TV show.
ELIZABETH BANKS talks Pitch Perfect 2 and Love and Mercy with The Hollywood Reporter.
CHAD L. COLEMAN — an actor who famously played Tyreese on "The Walking Dead" and Cutty on "The Wire" had a complete meltdown Friday on a New York City subway train.
GRACE LEE WHITNEY who played the loyal Janice Rand, the personal assistant who served Captain James T. Kirk aboard the USS Enterprise during the first season of Star Trek, has died. She was 85.
ART SPIEGELMAN has called Russian bookstores' decision to stop selling copies of Maus – his Pulitzer prize-winning graphic novel about the Holocaust – the "harbinger of a dangerous thing", as authorities move to remove Nazi insignia ahead of the 70th anniversary of the allied victory in the second world war.
VENEZUELA: President Nicolas Maduro has promised to nationalize food distribution in the South American nation beset with record shortages of basic goods, runaway inflation and an escalating economic crisis.
U.S. AND QATARI officials began talks Thursday about extending security assurances for five senior Taliban members who were released from Guantanamo Bay in exchange for Sgt. Bowe Bergdahl and whose transfer to Qatar triggered an outcry on Capitol Hill.
THE ISLAMIC STATE: Abu Bakr al-Baghdadi, leader of the Islamic State, was so severely wounded by a US air strike he is said to have handed control to his deputy, a physics professor.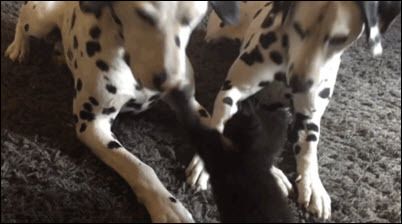 A KITTEN takes on Dalmations.
A DOG infected humans with the Plague in Colorado, the first such reported case in the US.
AND NOW FOR SOMETHING COMPLETELY DIFFERENT: A calf with two heads.
THE VAMPIRE SQUID may not really be a squid.