RECORD TRAFFIC on Wednesday. Thanks, y'all!
THE WEEKEND STARTS HERE:
...with THE WHO! Live at the Charlton Athletic Football Ground in London, May 18, 1974. Your setlist includes: "Substitute," "I'm A Boy," "Tattoo," "Young Man Blues," "Baba O' Riley," "Behind Blue Eyes," "See Me, Feel Me," "Magic Bus," "My Generation," "Naked Eye," "Let's See Action" and "My Generation Blues."
ARCADE FIRE is advance streaming Reflektor.
BARS OF GOLD advance streams Wheels.
KING KHAN & THE SHRINES stopped by The Current for a chat and mini-set.
PRIMAL SCREAM stopped by Morning Becomes Eclectic for a session.
LISSIE stopped by Morning Becomes Eclectic for a session.
COLIN MELOY drops "Do You Remember Walter?" ahead of his Kinks covers LP.
LVL UP drops "Cross The Sea" ahead of a split single.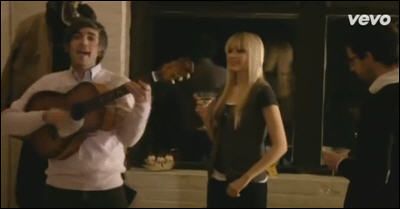 WE ARE SCIENTISTS: "After Hours," for the weekend.
LED ZEPPELIN: Robert Plant found unreleased material, but there may be an unusual obstacle to its release: John Paul Jones.
THE SADIES talk to Beatroute and the Ottowa Citizen about Internal Sounds. (Thx, Chromewaves.)
THIRD EYE BLIND was ordered to pay 448K to their fmr guitarist.
JONI MITCHELL, ranked by Stereogum.
CUTOUT BIN: From Chuck Berry to Roxy Music, from Paul Simon to Twisted Sister, from Nirvana to Steely Dan, plus the Smithereens, King Khan, David Bowie, Bruce Springsteen, Uncle Tupelo and more -- this Friday's fortuitous finds are streaming from the Pate page at the ol' HM.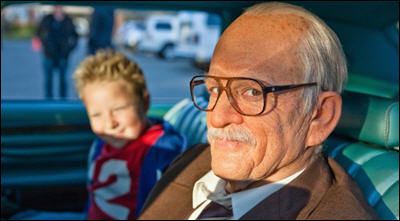 NOW SHOWING:This weekend's wide releases are: Jackass Presents Bad Grandpa, which is currently scoring 67 percent on the ol' Tomatometer; and The Counselor, currently scoring 35 percent. Conventional wisdom is the old man will dethrone Gravity.
FIFTY SHADES OF GREY: Irish actor Jamie Dornan is in negotiations to replace Charlie Hunnam as Universal hopes to start production in early November.
KIM KARDASHIAN & KANYE WEST will reportedly have a short engagement. Kim's stepdad Bruce Jenner was not invited when Kanye West popped the question to Kim Kardashian.
KATHARINE McPHEE was already separated when snapped kissing her former Smash director Michael Morris. His wife, Mary McCormack, reportedly wants to split.
TORI SPELLING's money troubles are so bad her husband can't afford a vasectomy.
MORENA BACCARIN nd her husband Austin Chick welcomed a baby boy on Tuesday, Oct. 22.
MICHAEL JACKSON tops the new Forbes list of top-earning dead celebs.
CAPTAIN AMERICA: THE WINTER SOLDIER has a teaser trailer online.
EGYPT: Authorities discovered a field hospital in the Sinai thought to be used by Islamist militants. Authorities raised the alert level on the Libya border to prevent the infiltration of militants. An official in Gamaa al-Islamiya said the group will not return to violence and does not necessarily support the return of Mohammed Morsi. Supporters of former president Morsi called for mass protests on Nov. 4, the day Morsi goes to trial.
SYRIA has released 61 female detainees as part of a hostage swap. Regime and Hezbollah forces retook most of Hteitat al-Turkman in Reef Dimashq from the Islamic State of Iraq and the Sham, the Al Nusrah Front, and rebel groups after days of heavy fighting.
IRAQ: Security forces captured eight al Qaeda operatives, including a senior leader, near the Syrian border.
IRAN could produce enough weapons-grade uranium to build a nuclear bomb in as little as a month, according to a new estimate by one of the USA's top nuclear experts.
HIPPO FLATULENCE: Never gets old.
EUROPE GONE WILD: Bison are making a comeback on the Continent.
A VENOMOUS CRUSTACEAN -- the first ever -- was found living in underwater caves.
RACING PIGEONS busted in doping scandal.