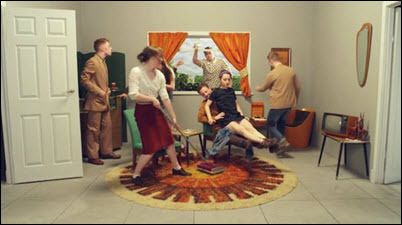 BELLE & SEBASTIAN share an extended version of "Perfect Couples."
THE LONE BELLOW played the Newport Folk Festival.
THE TALLEST MAN ON EARTH played the Newport Folk Festival.
ALBERT HAMMOND JR advance streams Momentary Masters.
SEAPONY advance streams A Vision.
THE POLICE: "It's Alright For You." Almost forgot this little gem.
THE MEKONS: Sally Timms talks to Noisey about a newly-released documentary, and the band's upcoming albums.
THE KILLS: Alison Mosshart talks to Paste about previewing new material live ahead of their next LP.
THE TOP 10 PUNK DOCUMENTARIES, according to Paste.
UPCOMING: Releases from Tommy Keene, Glenn Mercer (The Feelies), ad newly remastered versions of all four Faces albums as well as a bonus disc of rarities.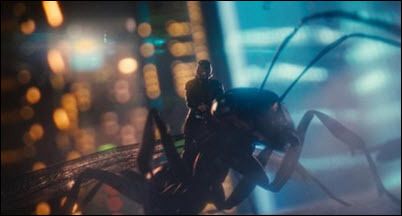 WEEKEND BOX OFFICE: In the wake of a mass shooting in a Louisiana theater, Ant-Man tops the chart with 24.8MM on a 57 percent drop, roughly in line with the first Captain America and second Hulk film.The impact of the tragedy on the weekend receipts is unknowable and ultimately far from the most important thing on a human level. The debut of Pixels placed with 24MM against an 88MM budget; this will be unlikely to profit in theaters, even with strong overseas receipts.Minions showed with 22.1MM on a 55 percent drop; that's steep, but the flick already has ~760MM worldwide against a 74MM budget. Trainwreck took the fourth slot with 17.3MM on a 42 percent drop and will likely make a tidy profit in theaters. Southpaw rounds out the Top 5 with a surprisingly good 16.5MM against a 30MM budget. Just below the fold, the debut of Paper Towns took in 12.5MM against a 12MM budget, which is good news for the teen-lit flick and its studio.
BOBBI KRISTINA BROWN has died at the age of 22.
MANDY MOORE, the fmr Mrs Ryan Aadms, is now spending time with Dawes lead singer Taylor Goldsmith.
HULK HOGAN was fired by the WWE and scrubbed from its website after a controversial audio clip him angrily using the n-word to describe someone who was dating his daughter surfaced.
KRISTEN BELL left an adorable message in the voice of her Frozen character, Anna, for Avery Huffman, a young fan suffering from a brain tumor.
AMANDA BYNES looked happy and healthy in a rare public sighting.
LEAH & BRANDON JENNER are the proud parents of a baby girl.
CHRIS BROWN left the Philippines after being stranded for three days due to a fraud complaint against him for a cancelled concert last New Year's Eve.
SNOOP DOGG was briefly arrested by Swedish police on suspicion of using illegal drugs, police have said.
THE 50 GREATEST SCI-FI TV PROGRAMS, according to Popular Mechanics. Their troll game is strong.
BELGIUM: Two former detainees at the Guantanamo Bay prison in Cuba were arrested by Belgian police in a counterterrorism operation targeting a recruiting network for al Qaeda in Syria.
SYRIA: One year after the West celebrated the removal of Syria's arsenal as a foreign-policy success, U.S. intelligence agencies have concluded that the regime didn't give up all of the chemical weapons it was supposed to.
IRAN: As the White House campaign to persuade Congress about the wisdom of its Iran nuclear deal moves into its second week, important components of the complex agreement are emerging that will be shrouded from the public and in some cases from the U.S. government itself.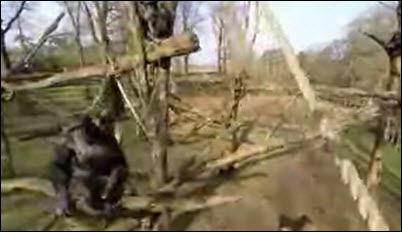 CHIMP vs DRONE: Who you got?
ANT-MAN: "It's a turning point for ants in cinema," says James Traniello, a College of Arts & Sciences professor of biology.
THE BEEPOCALYPSE is over, thanks to beekeepers.
AN ALLIGATOR found roaming the streets in Upper Manhattan died unexpectedly.