SLEATER-KINNEY gets animated, Bob's Burgers-style, in "A New Wave."
GANG OF FOUR advance streams What Happens Next.
THE JULIANA HATFIELD THREE stream Whatever, My Love.
MAZZY STAR at studio 105 in Paris, 1993.
HAVE MERCY & SONOS advance stream a split EP, including a nifty cover of Jackson Browne's "Somebody's Baby."
LEON BRIDGES drops and doo-wops "Lisa Sawyer" ahead of his debut album. Delish.
CALEXICO and Ben Bridwell (Band of Horses) are "Falling From The Sky" ahead of Edge of the Sun. &0s synths and Mexicali horns? Yes, please.
SUN KIL MOON covers Led Zeppelin's "Sick Again." Meanwhile, Laura Marling takes on "Bron-Yr-Aur."
BRUCE SPRINGSTEEN breaks out a 12-string to cover Jackie DeShannon's "When You Walk in the Room," which was also a hit for The Searchers.
NOEL GALLAGHER talks to Stereogum about Spotify, Kanye, Beck, Jack White and so much more. The man has opinions.
KIM GORDON discusses her memoirs on All Things Considered.
HOZIER talks to The Current about Morris Day & the Time, Jucy Lucys, Annie Lennox and more.
ALVVAYS: Molly Rankin talks to Pitchfork about the supreme idiocy of brunch, how Noel Gallagher taught her to play guitar, her undying love of Celine Dion, and the most terrifying motel in Canada.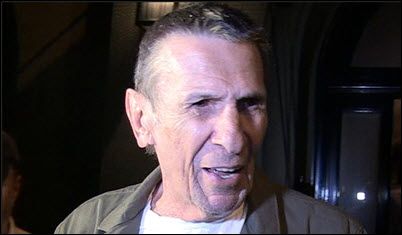 LEONARD NIMOY was rushed to the hospital after severe chest pains prompted a 911 call. LLAP.
PATRICIA ARQUETTE found herself under attack from the left after her comments on wage equality.
SEAN PENN also sparked controversy by making a joke about Birdman director Alejandro González Iñárritu's Mexican heritage at the Oscars. Iñárritu found it hilarious, others not so much.
JOAN RIVERS: The Academy responded to public dismay that she was left out of the Oscars' In memoriam segment. The Academy wants to be Gabriel Garcia Marquez and Maya Angelou; the public knows it's really Joan.
BEN WOOLF (American Horror Story: Freak Show) has died in an L.A. hospital from injuries suffered last week when he was hit by a passing car.
MICHAEL SAM will be competing in March, not on the football field, but on Dancing with the Stars.
FRENCH authorities seized the passports of six alleged French jihadis who were planning to depart to fight in Syria, the first time this anti-terrorism measure has been used.
RUSSIA's main defense contractor Rostec has offered Iran its latest Antey-2500 anti-aircraft missiles. A 2010 UN resolution bans the delivery of such missile systems to Iran.
IRANIAN and AMERICAN officials ended a round of high-level nuclear talks here on Monday considering a proposal that would strictly limit for at least 10 years Iran's ability to produce nuclear material, but gradually ease restrictions on Tehran in the final years of a deal. Antony J. Blinken, the newly appointed deputy secretary of state,said any deal would have to "cut off all pathway for Iran to get to a nuclear weapon," including the covert path. That would require highly intrusive inspections, Mr. Blinken said, the details of which were still up for negotiations.
YEMEN's Shiite rebels on Monday threatened to arrest and try for treason the prime minister and all Cabinet members if they fail to return to work, as thousands took to the streets in the capital, Sanaa, to denounce the rebels and show support for the country's embattled president.
SYRIA: Members of the Islamic State stormed the Tell Tamer area in Syria on Monday morning, taking hundreds of villagers hostage.
PAKISTAN: The foreign office admiited the Islamic State's activities inside Pakistan posed a "serious threat" to the country.
IRAQ: Now would be a very good time for U.S. President Barack Obama to think about what happens after Mosul, Iraq's second largest city, is liberated from the Islamic State. If Iraq were to re-take Mosul without a real plan for what comes next -- i.e., having credible Sunni Arab leaders in place to administer the city -- it could intensify sectarian hostility that is already breaking Iraq apart.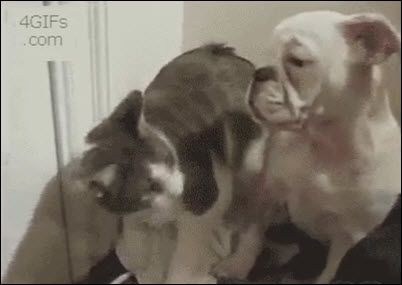 CAT vs DOG: Who you got?
A 700-LB MAKO SHARK was caught at a Florida pier.
130 BIRDS were set on fire in mid-air during testing of a new solar power farm.
A FLORIDA POLICE DOG was fired after biting a Dunkin' Donuts employee. Walk like a Belgian Malinois.