THE WEEKEND STARTS HERE: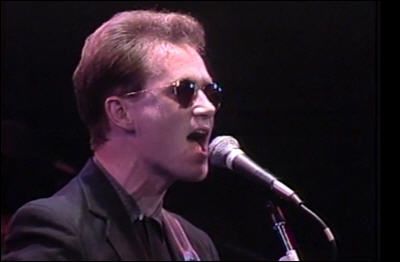 ...with MARSHALL CRENSHAW! Live at the Ritz, June 6, 1985. Use a free trial at Paste (actually, use the link and try playing the first video -- you may be able to close the signup box w/o signing up for the free trial) to watch a set from this early Pate influencer, including: "Blues Is King," "Whenever You're On My Mind," "Shake Rattle And Roll," "Our Town," "Maryann," "Right Now," "The Distance Between Me And You," "Someday Someway," "Little Wild One," " I'm Sorry (But So Is Brenda Lee)," "Yvonne," "There She Goes Again," "Cynical Girl," "Shake Up Their Minds," and "Soldier Of Love."
STEPHEN MALKMUS & THE JICKS stopped by the World Cafe for a chat and mini-set.
CATE Le BON plays a Tiny Desk Concert at the offices of NPR.
POI DOG PONDERING stopped by KUTX for a mini-set.
ARTHUR BROWN brought his crazy world to KUTX, sans "Fire."
THE ISLEY BROTHERS: "Shout." Shindig. Friday. A little bit louder now.
R.E.M..: Ten of their best.
EFFED UP: Stereogum goes behind the scenes of the band's fourth LP.
QUEEN played The Game, and broke all the rules.
JOHN GRANT talks to Drowned in Sound about Bruno Mars, Justin Timberlak, his BRITs nomination, and more.
CUTOUT BIN: Fron Neko Case to Guns N' Roses, from the Ramones to Phil Collins, from George Harrison to Dinosaur Jr, plus Camper Van Beethoven, Teenage Fanclub, Blitzen Trapper, Robyn Hitchcock and more -- this Friday's fortuitous finds are streaming from the Pate page at the ol' HM.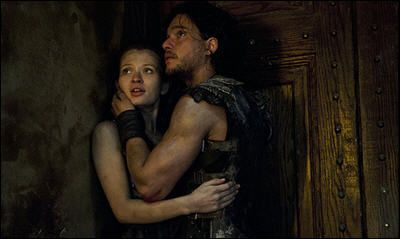 NOW SHOWING: This weekend's wide releases are: 3 Days To Kill, currently scoring 28 percent on the ol' Tomatometer; and Pompeii, also scoring 28 percent.
CHRISTINA AGUILERA is pregnant, a week after she announced her Valentine's Day engagement to boyfriend Matt Rutler.
CHARLIE SHEEN's fiancee is already married. Oops.
AMY ADAMS broke down Inside the Actors' Studio while discussing Philip Seymour Hoffman.
MILA KUNIS tlkas to Cosmopolitan about booze and whether she sees herself as sexy. But she won't talk about Jennifer Lawrence.
MILEY CYRUS: Selling below face value?
JUSTIN BIEBER returns to a Hooters waitress.
THE FANTASTIC FOUR reboot announces a cast.
GUARDIANS OF THE GALAXY has a trailer online. With ooga-chuckas.
VENEZUELA: Prosecutors dropped the most serious charges against opposition politician Leopoldo Lopez, who remains in custody at a military prison. Security forces and demonstrators faced off in streets blocked by burning barricades in several provincial cities on Thursday as protests escalated against President Nicolas Maduro's socialist government. Not even Madonna digs him; no word yet from Sean Penn.
UKRAINE: The EU has agreed to impose sanctions on Ukrainian officials "responsible for violence and excessive force" after the bloodiest day of clashes in Kiev. As the clashes escalated, parliament was evacuated.
LIBYA voted Thursday for a 60-member panel to draft a new constitution, the latest step in a rocky political transition that has been plagued by violence and power struggles. Turnout was low in the election. Ansar al Sharia in Libya issued a statement vowing it will no longer accept oppression, denouncing democracy, calling for sharia law, and threatening that the hands of "our people in Benghazi" and in other areas "are on the triggers."
AFGHANISTAN: Taliban insurgents will increasingly threaten Afghan stability after international forces withdraw in December, and Kabul will need more troops than currently envisioned to provide basic security, according to a new independent strategy review.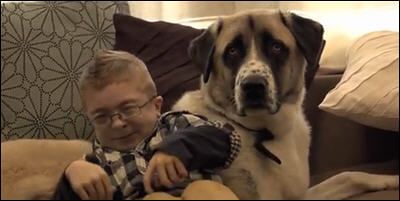 A BOY AND HIS DOG: Like you're not crying.
RUDOLPH the REINDEER s having a glittering antler makeover — the latest attempt to halt some of the thousands of road deaths of the roaming caribou in the wilds of Finland.
DOES AN OCTOPUS make a good pet?
EVERYBODY MOOS: Cows make more milk when listening to R.E.M.