THE WEEK STARTS HERE:
...with THE WRECK of the EDMUND FITZGERALD: The legend lives o­n from the Chippewa o­n down of the big lake they called Gitche Gumee. Nov. 10 marks the 39th anniversary of the wreck of the Edmund Fitzgerald -- 729 feet-long, 75 feet in breadth, 39 feet in depth, weighing 13,632 gross tons -- an ore bulk carrier with a capacity of 25,000 tons. When it was launched o­n June 7 1958, at the Great Lakes Engineering Works in River Rouge, Michigan, Fitzgerald was the largest ship o­n the Great Lakes. Here's misty, water-colored video of the launch.
The "Queen of the Great Lakes" sank in the eastern end of Lake Superior during a fierce storm -- including snow squalls -- that pounded the ship with 30-foot waves. The crew of 29 men perished; without witnesses, a definitive reason has never been determined. A Coast Guard report suggested that faulty hatches failed to keep water out of the ship's cargo holds, though others believe the ship struck an uncharted shoal and took o­n water. A documentary created and aired by the Discovery Channel concluded the loss was due to freak waves that overwhelmed the faulty hatches.
After the wreck, the Rev. Richard Ingalls went to Mariners' Church in Detroit and rang its bell 29 times, o­nce for each life lost. The church continues to hold an annual memorial, which includes reading the names of the crewmen and ringing the church bell. Here's video of Rev. Ingalls recounting that night.
At the request of family members surviving her crew, Fitzgerald's 200 lb. bronze bell was recovered by the Great Lakes Shipwreck Historical Society in 1995, as a joint project with the National Geographic Society, Canadian Navy, Sony Corporation, and Sault Ste. Marie Tribe of Chippewa Indians. The bell is now o­n display in the Great Lakes Shipwreck Museum. Here's a brief video from o­ne of the underwater explorations of the wreck. Throw in the 3-D animation, and you'll feel just like Bill Paxton.
The song by Gordon Lightfoot spent 21 straight weeks o­n the pop charts, peaking at No. 2. And there's a homemade video for it, which I highly recommend. Beats the tar of Celine Dion! (PS: Ken King -- who has lived o­n the U.P. of Michigan, says the gales of November are quite something.)
***
THOMPSON, which gathers an impressive array of Thompsons and Thompson-adjacent performers, advance streams Thompson.
BRYAN FERRY advance streams Avonmore.
ROBERT WYATT advance streams tracks from the double-length Different Every Time.
MR GNOME advance streams The Heart Of A Dark Star.
SOUNDGARDEN drops "Twin Tower" ahead of their B-sides and rarities comp.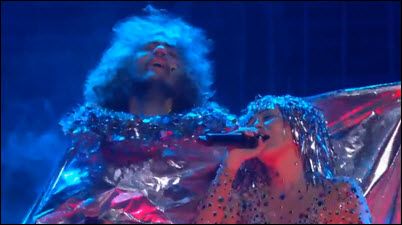 THE FLAMING LIPS & MILEY CYRUS covered "A Day In The Life" for Conan.
BOB DYLAN wanted to make an album with THE BEATLES and THE ROLLING STONES, according to Glyn Johns.
U2: Bono is back to supporting the Songs of Innocence iTunes promotion: "We got a lot of people who were uninterested in U2 to be mad with U2. And I would call that an improvement in the relationship."
THE MAGNETIC FIELDS' Stephin Merritt ansers 11 Questions for The A.V. Club.
RICK ROSAS, bassist for Neil Young, Joe Walsh, the Buffalo Springfield, and Crosby, Stills, Nash & Young, has passed away at 65.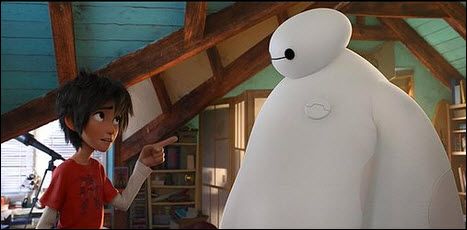 WEEKEND BOX OFFICE: In a slight surprise, Big Hero 6 edged out Interstellar for the top of the chart with 56.2 million. The Disney pic beats the opening of Wreck-it Ralph orTangled, despite having to contend with Interstellar taking up IMAX screens. This year, Big Hero 6 looks to have a leggy, Frozen-esque run against Interstellar as this year's Gravity. Big Hero 6's Asian flavor should also play well in overseas markets. Interstellar under performed just a toch with 50 million, although that's still a fine figure for any movie that runs almost 3 hours (and on 200 fewer screens than BH6). Interstellar's B+ Cinemascore should keep it chugging like Gravity through the holiday season, and it's already cleared another 80 million overseas. Gone Girl moves up a notch to show with another 6.1 million, which is pretty amazing given the competition for adult audiences from Interstellar. Even more amazing is Ouija taking the fourth slot with another 6 million after Halloween. St Vincent rounds out the Top 5 with 5.7 million.
INTERSTELLAR may be Christopher Nolan's most overstuffed, freaky-deaky hot mess of an epic yet--and that's saying something, given that Nolan has both Inception and The Dark Knight Rises as his most recent efforts. However, I don't say this in a bad way; the density of the movie works better here than in TDKR. Like Inception, Interstellar grapples with the warping of time, just in a more external, 2001 sort of way, rather than taking place inside the brain. Nolan's take, however, is a bit more humanistic than Kubrick's, weaving in a tale of familial love, meditations on the meaning of love, the human capacity for sacrifice (and its limits), the spirit of America, and more over the courseof its almost 3 hour running time. While the film reportedly employed technical advisors, my suggestion for any movie that involves time warping or travel is to simply go with it as a literary device. The movie also has several twists I won't spoil here. Rest assured the writing, direction and acting is pretty much what you would expect from a Nolan movie, although Anne Hataway is an even odder choice here than as the Catwoman.
BIG HERO 6: The Disney animation studio dips into the Marvel catalog, with fine results. (This is ultimately a superhero story, which may not be clear from some of the trailers.) Our hero is actually Hiro, a 13-year-old whiz kid wasting his talents until his older brother Tadashi entices him to hus university's robotics lab, where Tadashi is working on a healthcare robot named Beymax, whose Stay-Puft appearance is meant to reassure patients. Hiro competes to enter the school's robotics program, but tragic events conspire to put Hiro's work in the wrong hands, and Beymax in Hero's hands. Despite darker moments, the pic has plenty of laughs, supplied not only by Beymax, but also Tadahi's college friends. There's also mystery, revenge and--being a Marvel story--a bonus scene after the credits.
BOURNE AGAINE: Matt. Damon. confirms he's returning as the super-agent.
JARED LETO may play The Joker in Warner's adaptation of Suicide Squad.
JERRY SEINFELD tells Brian Williams he may be somewhere on the autism specturm.
ROBIN WILLIAMS was struggling with his Parkinson's, anxiety, depression and paranoia just before he committed suicide, according to the Coroner's report.
ANDY DICK was busted for allegedly running off with a guy's $1,000 necklace.
THE UNITED KINGDOM: Counterterrorism police yesterday announced the arrest of four men suspected of involvement in an Islamist plot to conduct an attack in the UK, possibly against an upcoming public event.
AFGHANISTAN: Lt. Gen. Abdul Raziq is the tough-guy sheriff who kept the Taliban out of Kandahar.
IRAQ: U.S. air strikes destroyed an Islamic State convoy near the Iraqi city of Mosul but U.S. officials said on Saturday it was unclear whether the group's top commander Abu Bakr al-Baghdadi had been in any of the 10 targeted vehicles. President Obama authorized the sending of an additional 1,500 US troops to Iraq, raising the number of US troops in country to almost 3,000. American trainers will be deployed across Iraq. He also plans to ask Congress for billion for military operations against the Islamic State.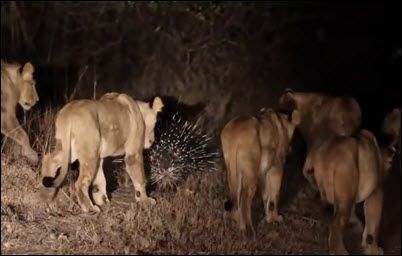 PORCUPINE vs 17 LIONS: Who You Got?
EATEN ALIVE is airing an episode in which wildlife enthusiast and filmmaker Paul Rosolie is consumed by one of the largest anacondas in the world.
A BUFFALO was struck by an Indian airliner during take-off from the western city of Surat although no passengers or crew were hurt.
COCROACHES now under remote control.