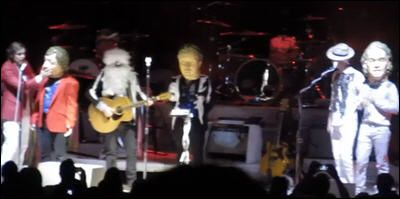 ARCADE FIRE encores a bit of Kansas' "Dust In The Wind." Funny, if NSFW language.
TUNE-YARDS is advance streaming Nikki Nack.
THE OLD 97s are streaming Most Messed Up. I was late to this, so jump on it today.
LYKKE LI is advance streaming I Never Learn.
NIKKI LANE is advance streaming All or Nothin'.
COLIN MELOY debuted a new song, "Carolina Low," on Q Live.
THE ROLLING STONES made their second US TV appearance on The Mike Douglas Show, covering Buddy Holly's "Not Fade Away."
THURSTON MOORE writes about Jack Ruby and the forgotten forerunners of Punk.
THE HORRORS are profiled at DIY (Thx, Frank Yang).
LYKKE LI talks to Dazed about a post-tour depression leading to creative mania.
CLASSIC ROCK is the subject of a lawsuit against Pandora.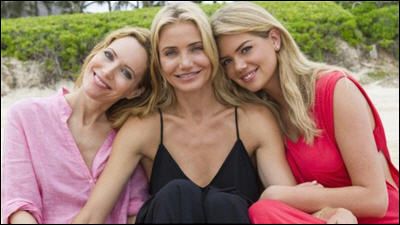 WEEKEND BOX OFFICE:The Other Woman tops the chart with 24.7 million, although its Fri-Sun multiplier, 25 percent Tomatometer, and B+ Cinemascore suggest it's no Bridesmaids.That leaves Captain America: The Winter Soldier in second with 16 million. Cap thus fails to become the first film to fourpeat domestically since The Hunger Games. OTOH, Cap's 645 million in worldwide grosses already surpasses Iron Man 2 and Thor: The Dark World in the Marvel sequel sweepstakes. Heaven Is Real shows with 13.8 million; its 39 percent drop isn't bad when you consider it was the number one movie on Easter Sunday and it has earned 51.9 million against a 12 million production budget. Rio 2 takes a similar drop to the fourth slot with 13.7 million; its 96 million domestic total slightly trails the orignal's 104 million over the same timeframe. The debut of Brick Mansions rounds out the Top 5 with 9.6 million, given the poor reviews and the inherent problems in advertising the late Paul Walker, this is probably not too bad. Below the fold, Transcendence looks like a bomb on a 62 percent drop from a poor opening. The Quiet Ones debuted in seventh place with 4 million and a per screen average that suggests flop unless its unreported budget was under one million.
DONALD STERLING, billionaire owner of the L.A. Clippers, told his seemingly much younger and not particularly caucasian galpal he did want her bringing black people to his games, including Magic Johnson. She claims he knew he was being recorded. She's also the defendant in a lawsuit filed by the Sterling family. Sterling is no stranger to claims of racial discrimination, either.
GEORGE CLOONEY is reportedly engaged to be married to girlfriend Amal Alamuddin.
KIM KARDAHIAN & KANYE WEST are planning on three weddings?
COURTNEY COX is very happy with her new boyfriend, Snow Patrol rocker Johnny McDaid.
COLUMBUS SHORT will not return to the cast of Scandal, following alleged battery and spousal abuse claims.
SELENA GOMEZ hires Katy Perry's manager after firing her parents.
FRANK: An eccentric comedy about an eccentric rock band led by a man who has wandered off the spectrum of eccentricity and into mental illness.
UKRAINE: Pro-Russian separatists holding a European military observer team in eastern Ukraine released one of the observers for medical reasons Sunday, shortly after parading them before cameras, officials on both sides of the dispute said. Others remain captive. Also, regional TV station in Donetsk had been seized. And militants in the town of Gorlivka have captured Ukrainian Security Service officers. And Russia has started new military drills near the border. Didn't the US claim to have cut some deal to de-escalate this stuff?
VENEZUELA: Scores of opponents of President Nicolas Maduro marched in Caracas on Saturday, vowing to remain on the streets in defiance of a high court ruling limiting protests.
SYRIA: The Al Nusrah Front and the Islamic Front fought against regime forces in Reef Dimashq; and in Aleppo, where they were joined by the Muhajireen wal Ansar Army.
AFGHANISTAN: The Pentagon is reportedly devising three alternative budget plans for US forces in Afghanistan in 2015: for zero troops; for 5K troops; and for 10K troops.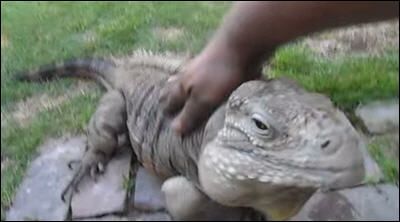 BUDDY THE LIZARD greets his owner like a dog...after some prompting.
BATS IN THE BELFRY shower Norfolk paishoners with feces.
SUPER-RATS expected to outnumber humans two-to-one in Britain next year.
GONNA NEED A BIGGER HORSE: Idaho ranch struggles to keep up with heavy tourists.