THE WEEKEND STARTS HERE:
...with the HOODOO GURUS! Live circa 2012, mostly perfoming their fab debut LP, Stoneage Romeos. Your setlist includes: "(Let's All) Turn On", "I Want You Back", "Arthur", "Death Ship", "Dig It Up", "My Girl", "Zanzibar", "Leilani", "Tojo", "In the Echo Chamber", "I Was a Kamikaze Pilot", plus "Be My Guru" "Bittersweet," "Crackin' Up', "1000 Miles Away," Television Addict," and "Like Wow, Wipeout!"
THE ANTLERS stpped by KEXP to perform tracks from their latest release, Familiars.
FIRST AID KIT stopped by World Cafe for a chat and mini-set.
KING KHAN & THE SHRINES stopped by World Cafe for a chat and mini-set.
CANDI STATON stopped by WFUV's Studio A for a chat and mini-set.
JEFF TWEEDY drops "Fake Fur Coat" ahead of Sukierae.
ADAM & THE ANTS: "Dog Eat Dog." Gonna look real good (yeah, right).
DOLLY PARTON talks to The Guardian about people - amateur and professional - singing her classics, being the toast of Glastonbury and who should play her in the biopic she's planning.
MOGWAI talk to The Quietus about the highs and lows of their near two decades of operation.
JACK WHITE has the look of a Cubs fan.
UNDERRATED POP LPs of the last 20 years.
CUTOUT BIN: From Matthew Sweet to Rhythm Heritage, from Sam and Dave to the Psychedelic Furs, from Gary Numan to gerry rafferty, plus the Jam, Beck, the Black Crowes, the Bangles and more -- this Friday's fortuitous finds are streaming from the Pate page at the ol' HM.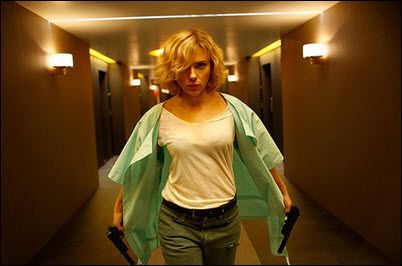 NOW SHOWING: This weekend's wide releases are Hercules, currently scoring 72 percent on the ol' Tomatometer; Lucy, currently scoring 61 percent; and And So It Goes, scoring 15 percent. Wish I Was Here expands to 625 screens, scoring 39 percent.
ZOE SALDANA isn't just pregnant—she's pregnant with twins.
ROBIN THICKE is telling people in his camp his marriage to Paula Patton has collapsed.
CHARLIZE THERON is wearing a ring on her left hand.
KELSEY GRAMMER's wife, Kayte Grammer, has given birth to their second child, a baby boy named Gabriel.
SHIA LeBEOUF is working out a plea deal in his Broadway meltdown last month.
SHARKNADO 2: The cast shares survival tips. Because Tara Reid thinks a sharknado could really happen.
50 SHADES OF GREY drops a trailer.
UKRAINE: The United States said Thursday it has proof that Russia is firing artillery into Ukraine.
NORWAY: The security police warned of a "credible" threat of a terrorist attack within the next few days against targets in Norway by people connected with Islamic extremists in Syria. The attack was reportedly planned in Europe. Security measures have been stepped up, and both the City Hall and the Royal Palace in Oslo were closed to tourists as a precaution.
ISRAEL: US Secretary of State John Kerry has proposed a two-stage plan to halt the fighting in the Gaza Strip that would first impose a weeklong truce starting Sunday, an official involved in the negotiations said on Friday. <font id="Zoom"> UN Secretary-General Ban Ki- moon on Wednesday voiced "outrage" at the placement of rockets in a school administered by the world organization in the Gaza Strip, calling it "unacceptable." <font id="Zoom">According to reports, those rockets were handed over to Gaza authorities, i.e., Hamas. <font id="Zoom">On Tuesday, UNRWA issued a similar statement after employees found a hidden cache of rockets, for the second time within a week, in one of its Gaza schools.
IRAQ: Lawmakers questioned State and Defense department officials over the US' policy in Iraq; they were told there is no military solution to Iraq's conflict but asked why Iraqi requests for US strikes against Islamic State of Iraq and the Sham camps since August 2013 were dismissed. A top State official said the US is now flying 50 sorties daily over Iraq, up from one per month in the past.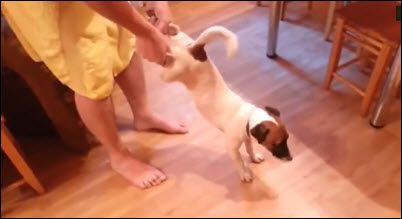 DOG? Or wind-up toy?
PYTHON vs ANTELOPE: Who you got?
A PITBULL and a CHIHUAHUA, living together...
ASIAN SUPER ANTS discovered in London.