THE WEEKEND STARTS HERE:
...with THE ENGLISH BEAT! Why? Mostly because they cranked out great ska-pop. My personal fave may still be "Best Friend," but you might prefer more signature songs like "Mirror in the Bathroom," "Save It For Later," "I Confess" or "Doors of Your Heart." Or their adaptations of covers like Smokey's "Tears Of A Clown" and the Andy Williams number "Can't Get Used To Losing You."
DAWES stopped by WNYC Soundcheck for a chat and mini-set.
WIRE stopped by WNYC Soundcheck for a mini-set.
IVAN & ALYOSHA stopped by Studio A at WFUV.
ALL SONGS CONSIDERED: Tracks from Beck, Okkervil River, and Sarah Neufeld highlight the latest edition.
MOUNTAIN GOATS: Hear the previously-unreleased "You and Me and a High Balcony."
ARCTIC MONKEYS drop "2013", which won't be on their upcoming LP.
7 SECONDS: "My Aim Is You" is the hardcore legends' first track in eight years.
SMASHING PUMPKINS drop an acoustic take of "1979" ahead of their reissue campaign.
GENERAL PUBLIC: "Tenderness." Obligatory companion to the English Beat.
THE FEELIES talk to The Paris Review about their final show at Hoboken's legendary Maxwell's. (Thx, LHB.)
DAUGHN GIBSON talked to Aquarium Drunkard about the altered states, the mysterious, the alien, and Me Moan.
20 SONGS Directly Addressing Dead Bandmates.
36 THINGS Vinyl Collectors Love.
CUTOUT BIN: From Arthur Alexander to Silver Jews, from Robert Palmer to the Ronettes, from Liz Phair to'Til Tuesday, plus the Clash, Byrds, Sam & Dave, Raspberries and more -- this Friday's fortuitous finds are streaming from the Pate page at the ol' HM.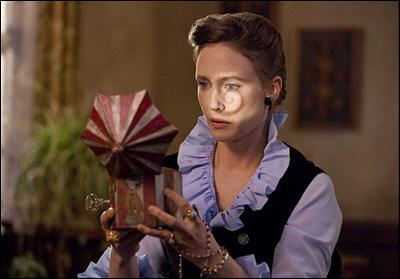 NOW SHOWING: This weekend's wide releases are Turbo, which opened Wednesday with 66 percent on the ol' Tomatometer; Red 2, which is currently scoring 38 percent; R.I.P.D, which wasn't widely screened for reviews; and The Conjuring, scoring 84 percent.How bad does a Jeff Bridges movie have to be to avoid the critics?
JENNIFER LAWRENCE & NICHOLAS HOULT have rebooted their romance.
GEORGE CLOONEY unsuccessfully tried to woo Eva Longoria while he was still dating Stacy Keibler?
EMMYS nominations went to these folks. Congrats!
MICHAEL MOORE has filed for divorce from his wife of 21 years.
JAY-Z wants to be called "Jay Z." No hyphen.
JENNY McCARTHY's Dangerous Views.
SHAILENE WOODLEY, interviewed by Emma Stone.
THE AMAZING SPIDER-MAN 2: Teaser footage of Jamie Foxx as Electro.
SYRIA: The head of the US Joint Chiefs of Staff said President Obama has asked him to determine whether the US "could" stage a military intervention in Syria. The outgoing head of the British army warned that the imposition of a no-fly zone would lead to war. The UN reported that about 6,000 Syrians are fleeing the country every day, a rate not seen since the Rwandan massacres of 1994.
EGYPT: A military source claimed that Egyptian forces had killed 10 jihadists in the Sinai in the past 48 hours. Another source said that a major operation against jihadists in the Sinai will begin on Friday. Former president Morsi and a number of his aides reportedly had their diplomatic passports taken away. The public prosecutor is investigating former president Morsi's decision to pardon a number of Islamist prisoners during his rule.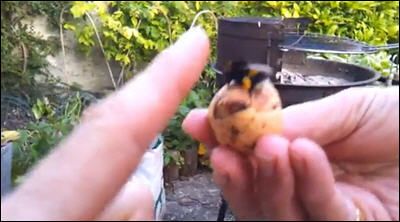 FLOAT LIKE A BUTTERFLY, High-Five Like a Bee.
THE ONE THAT GOT AWAY: A bass weiging roughly 126 pounds. Someone tell Robyn Hitchcock.
A TIGER beats the heat with a bloodsicle.
A PARACHUTING DOG joins an elite Colombian anti-terror squad.