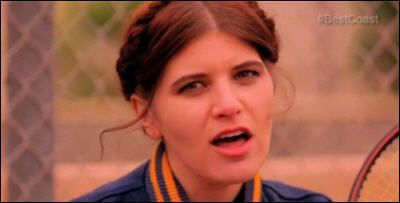 BEST COAST serves up a tennis-themed clip for "This Lonely Morning."
CULTS dropped by WFUV's Studio A to share some of their new songs and talk about the making of the Static album.
WARREN HAYNES (Gov't Mule) shared some of his new songs and to talk about the making of the cameo-laden Shout! album during this WFUV Live Session.
CROCODILES stopped by the KEXP studio to play songs from their new album, Crimes of Passion.
THE DEVIL MAKES THREE bring punked-up bluegrass to WNYC Soundcheck.
PATSY CLINE & FERLIN HUSKY: "Let It Snow!"
THE WAITRESSES' Chris Butler talks to NME about "Christmas Wrapping."
NOEL GALLAGHER airs his grievances -- and praises Bowie -- at Rolling Stone.
THE 2014 GRAMMY NOMINATIONS: Winners and Losers.
THE 2013 PITCHFORK READERS POLL is open.
THE A.V. CLUB lists Best Albums and Least Essential Albums of 2013.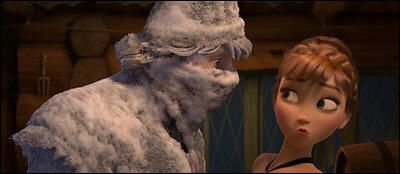 WEEKEND BOX OFFICE: Frozen tops the chart with 31.6 million. The 53 percent drop looks steep, but post-Thanksgiving drops tend to be steep. More significant is Frozen crossing the 100 million mark in 8 days -- just half the time it took Tangled to do so and more in line with a Pixar-like performance. With school vacation time yet ahead, Frozen should top Tangled with roughly ~225 million domestic by the end of its run.The Hunger Games: Catching Fire also took a steep Post-Thanksgiving drop of 64 percent, but places with 27 million and 336.7 total domestic (though again the matching amount overseas is actually more important for this sequel). Whether these Games reach 400 million domestic depends on the reseption the next Hobbit gets this upcoming weekend (the reviews so far have been better than for the first Hobbit). Out of the Furnace shows with a mere 5.3 million, which seems to have been to gritty for the holdiays and not serious enough for the Oscars crowd. Ouch. Thor: The Dark World slips to fourth with 4.7 million, but comes within spitting distance of 200 million domestic (and 610.3 million worldwide -- the original made 450 mill total). Delivery Man climbed onto the bottom rung of the Top 5 with 3.8 million, but has yet to recoup its production budget.
LINDSAY LOHAN denied masterminding an attack on Barron Hilton at the Miami mansion where Lohan has been staying. Cocaine and booze were in abundance at Lohan's party, where the little brother of Paris was beaten to a pulp. Paris threatened Lindsay on Instagram afterwards.
JESSICAL BIEL definitely wants kids with Justin Timberlake.
PAUL WALKER's death will not stop Fast and Furious 7.
THE SOUND OF MUSIC: LIVE did boffo ratings but was not particularly well reviewed.
INDIANA JONES and the Mouseketeer Ears.
THE UNITED STATES: Turns out the CIA's NOC program is a bit of a flop. Or is that just what they want us to believe?
IRAN: President Obama said Iran was not likely to give up its nuclear program, and put the odds for successful international negotiations on the program at 50/50 at best.
AFGHANISTAN: James Dobbins, the special envoy for Afghanistan and Pakistan, warned the Afghan government that failing to sign the Bilateral Security Agreement could lead to civil war in Afghanistan, and that in the absence of such an agreement, US troops had no reason to stay.
SYRIA: Regime forces continued to battle the Islamic State of Iraq and the Sham, the Al Nusrah Front, and allied rebels on the Damascus-Homs highway in Reef Dimashq near Nabek. The Syrian National Coalition said the bodies of 40 men, women, and children were found near the city.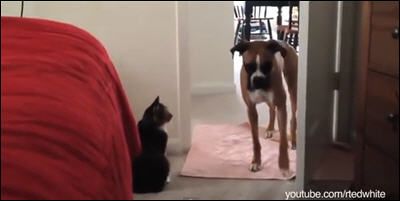 CATS as GANDALF: None shall pass!
AN ELEPHANT goes on the lam in Rome after a circus breakout.
BREEDING SLOTHS works better with females. Just a tip.
HO HO HO: A woman jogging was hit by a flying deer on Thursday night in Ashburn, VA.