THE WEEKEND STARTS HERE...
... with THE RASCALS! I was delighted to find one of my fave clips, their cover of "Mickey's Monkey" in a medley with "Turn On Your Love Light." A second live medley includes a pair of Rascals originals, "I've Been Lonely Too Long" and "Come On Up." Plus, a copy of "A Girl Like You" has returned to the Tube. Round it out with the live-instudio version of the obligatory "Good Lovin'."
SEBADOH stopped by The Current for a chat and mini-set.
AMOS LEE stopped by The Current for a chat and mini-set.
PETER CASE played a mini-set at KUTX.
CHVRCHES played live at MusicFest Northwest.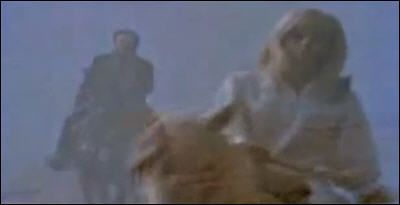 LEE HAZLEWOOD & NANCY SINATRA: "Some Velvet Morning." Can I tell you about Phaedra?

THE COCTEAU TWINS: Head Over Heels turns 30. Get off My Lawn.

BILLY IDOL: Rebel Yell turns 30. Get Off My Lawn.

HOW SELLING OUT Saved Indie Rock. Actually, the tradition of up-and-coming rockers doing ads dates back into the Sixties.

TINA TURNER relinquished American citizenship.


THE CUTOUT BIN: From the B-52s to Slim Harpo, from Billy Bragg to Roky Erickson, from the Smiths to Lloyd Price, plus the Meat Puppets, Flamin' Groovies, Los Lobos, The Turtles and more -- this Friday's fortuitous finds are streaming from the Pate page at the ol' HM.

NOW SHOWING: The Best Man Holiday is this weekend's sole wide release and is currently scoring 63 percent on the ol' Tomatometer. Basically with Hunger Games coming next week, no one wanted to open anything near that mindspace. So expect Thor to bring the hammer down again.
JAKE GYLLENHAAL was sent to the emergency room after punching a mirror on the Los Angeles set of his new film Nightcrawler Wednesday morning.
ADAM LEVINE will be announced as "Sexiest Man Alive" by People next week? Really?
MATTHEW McCONNAUGHEY is GQ's Leading Man of the Year.
ALEC BALDWIN's stalker was found guilty. Meanwhile, Alec went homophobic again.
KHLOE KARDASHIAN & LAMAR ODOM are in couples therapy.
CHRIS BROWN is still in rehab, despite resurfacing in Los Angeles for a bite to eat on Wednesday.
MARK WAHLBERG wasn't targeting Tom Cruise with his recent remarks, but yeah, Cruise needs to shut it.
DR WHO was nearly extermianted at birth.
SYRIA: Hassan Nazrallah, the head of Hezbollah, said the group would not withdraw from Syria so long as the Assad regime needed it.
LIBYA: The terrorists who attacked the Benghazi consulate last year knew the location of the safe room where Ambassador Chris Stevens and his security team sought shelter, according to a congressman who spoke for 90 minutes with the diplomatic security agent severely injured in the assault.
EGYPT: The Interior Minister said authorities are aware of a Muslim Brotherhood plot to bring "violence and sabotage" to Egypt on Nov. 19.
IRAQ: The Islamic State of Iraq and the Levant killed 41 Iraqis in a series of attacks throughout the country.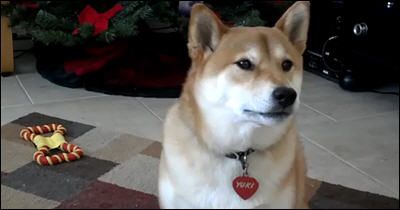 YUKI the SHIBA INU says hello.
THE RAREST MAMMAL ON EARTH: Spotted in Vietnam.
A COYOTE joins a cross-country champrionship in Phoenix.
WORLD'S OLDEST CREATURE: KIlled by scientists checking its age. Oops.