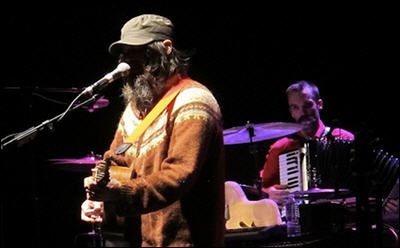 NEUTRAL MILK HOTEL: Stereogum compiles bootleg video from Saturday's reunion show.
DEATH CAB FOR CUTIE advance streams the 10th anniversary edition of Transatlanticism.
WILLIAM ONYEABOR advance streams the compilation, Who Is William Onyeabor?
BLITZEN TRAPPER stopped by The Current for a chat and mini-set.
LORD HURON stopped by Studio 1A at KUTX for a mini-set.
MARTI JONES & TIM LEE (The Windbreakers) cover The dB's classic, "Neverland." With Beatle Bob cameo.
PAUL McCARTNEY talks about his New album with World Cafe.
NEKO CASE discusses the soundtrack of her life at Pitchfork.
MORRISSEY and the miracle of The Smiths.
THE 20 BEST SEX LYRICS, according to Flavorwire.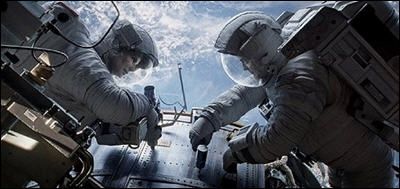 WEEKEND BOX OFFICE: Gravity threepeats atop the chart with 31 million on a mere 28 percent drop, as the space drama rockets is way to 170.6 million domestically. This is among the top 20 grosses for a third frame, in the rarified neighborhood of Toy Story 3, Up, and the original Iron Man.Place and show is a virtual photo finish between Captain Phillips and the remake of Carrie. For the former, 17.3 million on a 33 percent drop keeps Captain Phillips on the Argo track and in the Oscars discussion. For Carrie, 17 million is a disappointment, even against a 30 million budget, given projections of 30 million and studio downplaying to the low 20s. Cloudy With A Chance of Meatballs 2 finishes fourth with 10.1 million, monopolizing the family film niche. Escape Plan rounds out the Top 5 with a mere 9.8 million against a remored 70 million budget. But Sly and Ahnuld do not have the biggest flop on this week's chart; that dishonor goes to The Fifth Estat, which debuted with a mere 1.7 million against a 26 million budget; that's the worst debut for a film opening in at least 1500 theaters this year. Ouch.
12 YEARS A SLAVE is only on about 20 screens nationwide, but you'll be seeing more about it as awards season revs up. Directed by Steve McQueen and starring Chiwetel Ejiofor (Children of Men, Serenity), this adaptation of an 1853 memoir by Solomon Northup chronicles the story of a free Northern black man kidnappeded into slavery in the South. Elijor turns in one of several stellar performances, along with Michael Fassbender as Northup's eventual slavemaster and Sarah Paulson as Fassbender's wife, who is almost as nasty, perhaps because she endures Fassbender's affection for one of his female slaves, played with harrowing tragedy by Lupita Nyong'o. (Co-producer Brad Pitt is decidedly less impressive in his role as a Canadian abolitonist.) The film is unsparing with regard to its topic and and unsentimental with regard to its characters, and all the more powerful for it. 12 Years A Slave may be the best film of the year.
MILEY CYRUS has been dating Theo Wenner (Jann's kid) since the summer, confirming that she and e-fiancé Liam Hemsworth lied about the timing of their split.
GWYNETH PALTROW: Vanity Fair is reportedly investigating a rumored affair with a billionaire.
KRISTEN BELL & DAX SHEPHERD got hitched.
KELLY CLARKSON obtained a marriage license.
BAR RAFAELI laments her single status, inadvertently reveals reason.
KHLOE KARDASHIAN & LAMAR ODOM: She stands to inherit millions upon millions if something happens to her addict husband.
MATTHEW PERRY & IZZY CAPLAN quietly split.
RYAN REYNOLDS got vomited upon during a flight to NOLA.
GIRLS MEET WORLD: Boy Meets World stars Danielle Fishel and Rider Strong both got married over the weekend, but not to each other.
THE WALKING DEAD season premiere, once all the numbers came in, became the most watched nonsports broadcast in cable history.
THE UNITED STATES has quietly begun releasing 1.6 billion dollars in aid to Pakistan; most military aid had been frozen for much of the past two years due to strained relations.
SYRIA: A suicide truck bombing by the Al Nusrah Front killed 43 people in Hama and wounded dozens more; although an army checkpoint was targeted, 32 of the dead were civilians. The head of the Syrian Observatory for Human Rights accused the international community of hypocrisy for focusing on chemical weapons while thousands of Syrians are being killed by the ongoing conflict.
EGYPT: The trial of former president Hosni Mubarak resumed in a closed-door session. Security forces used teargas to disperse protests by Muslim Brotherhood supporters.
LIBYA: As many as 200 Egyptians taken captive on Oct. 18 by Islamist militiamen active in Benghazi were freed after their captors' demand that Egypt release 12 to 16 Libyan detainees, described variously as Libyan Muslim Brotherhood members or arms smugglers, was met.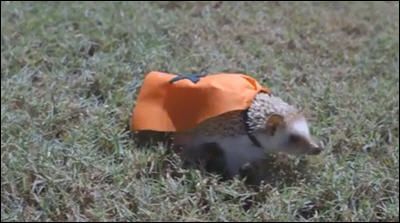 KAYAK: The rescued hedgehog with the heart of a champion.
ITALIAN SHEEP REBELLED when police seized their ganja.
KILLER WHALES undergo menopause. Explains a lot.
WHY DID THE CHICKENS CROSS THE ROAD? Because they now have spiffy visibility jackets.