THE WEEKEND STARTS HERE: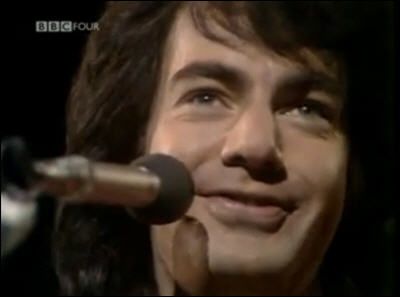 ...with NEIL DIAMOND! There are two types of people, you know. But here's Neil on the Beeb in 1971. Your set list: "Sweet Caroline," "Solitary Man," "Cracklin' Rosie," some chatter, "Done Too Soon," "A Modern Day Version Of Love," "He Aint' Heavy (He's My Brother)," "Holly Holy," "I Am I Said," and "Brother Love's Traveling Salvation Show."
THE ZOMBIES play an exhilarating set of their old favorites as well as a couple new songs from their newest album "Breathe Out, Breathe In" live on KEXP from Mellow Johnny's Bike Shop in Austin, TX, during SXSW 2013.
DJANGO DJANGO stopped by Morning Becomes Eclectic for a session.
LOW stopped by The Current for a chat and mini-set.
YEAH YEAH YEAHS advance stream Mosquito.
M83 is streaming their soundtrack to the next Tom Cruise flick, Oblivion.
ALL SONGS CONSIDERED:Tracks from Charles Bradley, Olauf Arnalds, Junip and more.
DOBIE GRAY is in with "The In Crowd."
BELINDA CARLISLE talks about her career in the Go-Gos and beyond at Spinner.
THE MARY ONETTES talk to Magnet about exploring their cheesy 80s side. (Thx, Chromewaves)
18 LPs (AND ONE SINGLE) that doomed bands.
27 SOLO LPs that sent musicians scurrying back to their main bands.
CUTOUT BIN: From Prince to the Melvins, from Van Halen to Chris Issak, from the Mountain Goats to The Specials, plus Eddie & the Hot Rods, the Minutemen, Only Ones, Meat Puppets and more -- this Friday's fortuitous finds are streaming from the Pate page at the ol' HM.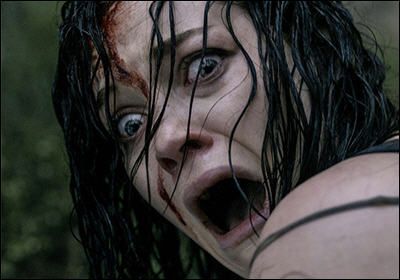 NOW SHOWING: This weekend's wide releases are: the reboot of Evil Dead, which is currently scoring 65 percent on the ol' Tomatometer; andthe 3-D conversion of Jurassic Park, scoring 90 percent.
ROGER EBERT: The balcony closes at 70.
LENA HEADLEY (Queen Cersei from "Game of Thrones") claims she's got less than five bucks in her bank account.
HEIDI KLUM talks about saving her 7-year-old son and two nannies from the strong undertow of the Pacific Ocean on her Hawaiian vacation.
CHRISTOPHER ABBOTT — who plays Allison Williams' boyfriend Charlie on Lena Dunham's HBO series "Girls" — has abruptly left the show.
NATALIE WOOD may have walked in on Robert Wagner and Christopher Walken shortly before her drowning death, according to the ever-reliable National Enquirer.
THE 21 BEST HEIST MOVIES, according to Paste, not me.
THE NETHERLANDS: Some 150 Dutch young people of Moroccan origin are said to have gone to Syria to fight. The government has raised the terrorist threat level to 'substantial' due to concerns about jihadists returning from conflict zones, and estimated that nearly 100 people had recently left the Netherlands for jihad.
ALGERIA: The army has launched its biggest offensive so far this year against al Qaeda in the Islamic Maghreb, arresting a senior commander and several fighters who were planning to execute suicide attacks in Ghardaia.
LIBYA: On a visit to Libya, US Senator John McCain dismissed rumors that the US plans to put troops on the ground to help with security, but said the US would help with training and equipment if so requested by the Libyan government.
SYRIA is sending members of its irregular militias for guerrilla combat training at a secret base in Iran, in a move to bolster its armed forces drained by two years of fighting and defections, fighters and activists said.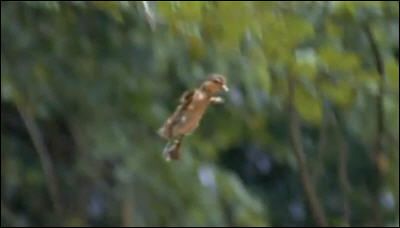 DUCKLINGS leave the nest... in slo-mo.
A NEWLY-DISCOVERED TARANTULA as big as your face.
GUINEA PIGS: They're what's for dinner.
A GOAT ON THE LAM hits a bar in Montana.