PATE REUNION UPDATE: Jon, Mike & Jon (and we hope Ron) will be retaking a stage somewhere near Iowa State University on July 5th, 2013, just one short decade after their last reunion gig. Clear your calendar for something transcendent, a train wreck, or both! If you're on the Facebook, check in with the event page.
THE WEEKEND STARTS HERE: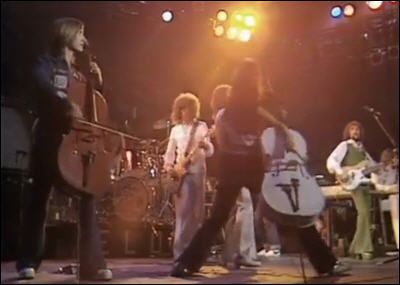 ...with THE ELECTRIC LIGHT ORCHESTRA! Live in London, circa 1976. Your setlist includes: "Poker", "Nightrider", "Showdown", "Eldorado Overture", "Can't Get It Out Of My Head", "Poorboy (The Greenwood)", "Illusions in G Major", "Strange Magic", "10538 Overture"/"Do Ya", "Evil Woman", "Ma-Ma-Ma-Belle", and "Roll Over Beethoven".
UNKNOWN MORTAL ORCHESTRA, live at the Rock and Roll Hotel.
FOXYGEN was the opener at the Rock and Roll Hotel.
DAVID BOWIE is advance streaming The Next Day via iTunes.
JIMI HENDRIX: NPR has your advance stream of People, Hell, and Angels.
ALL SONGS CONSIDERED: New tracks from Phoenix, David Bowie, Wavves and more highlight the latest edition.
AKRON/FAMILY drops "Until The Morning" ahead of Sub Verses.
TODD RUNDGREN: "Bang the Drum All Day." Because it's Friday.
JACK WHITE talks to Rolling Stone about new solo and Dead Weather tracks, preserving the blues, Mumford & Sons and more...
RICHARD THOMPSON stopped by All Things Considered for a chat and mini-set, including always-great "1952 Vincent Black Lightning."
STONE TEMPLE PILOTS fired Scott Weiland. Again. Weiland responds.
JAPANDROIDS defeat NICKELBACK in a contest put on by the National Hockey League's Vancouver Canucks to determine the team's new entrance music.
RICHARD STREET becomes the second member of The Temptations to die this month.
CUTOUT BIN: From Led Zeppeling to Berlin, from the Rolling Stones to the Undertones; from the Jam to Johnny Cash, plus the Faces, Echo & the Bunnymen, Gary U.S. Bonds, the Beatles and more -- this Friday's fortuitous finds are streaming from the Pate page at the ol' HM.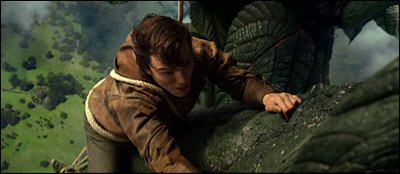 NOW SHOWING: This weekend's wide releases include Jack The Giant Slayer, which is currently scoring 57 percent on the ol' Tomatometer; The Last Exorcism Part 2 (so not really the last is it?), which was not screened for critics (shocka); 21 And Over, which is scoring 30 percent; and Phantom, scoring 17 percent.
LINDSAY LOHAN looks like she's headed for trial in her lying-to-cops case.
KRISTEN STEWART is ignoring texts and emails from director Rupert Sanders, who is headed for dicvorce after his affair with Stewart became public.
JENNIFER LAWRENCE goes brunette in Hawaii.
JENNIFER ANISTON is ready to change her name for the public for her soon-to-be husband.
BEN STILLER will return to Arrested Development.
GIRLS GONE BANKRUPT: Joe Francis, appears to have pushed the skeevy franchise and several related entities into bankruptcy in order to shield his assets from a slander lawsuit filed by casino mogul Steve Wynn.
TURKEY: Security forces conducted simultaneous raids in the Çorlu district of Tekirdağ and the Büyükçekmece district of Istanbul, arresting 11 suspected members of al Qaeda and confiscating seized 25 kilos of A-4 type plastic explosives, along with guns, USB flash disks, CDs, and remote-controlled explosive mechanisms.
SYRIA: US Secretary of State Kerry said the US will send food and medicine, as well as 60 million for basic services such as education and sanitation, directly to the Syrian Opposition Coalition.
IRAN: Talks in Kazakhstan between Iran and six world powers over Iran's nuclear program ended optimistically. Both sides agreed to hold further talks in March.
IRAQ: Insurgents killed 22 Iraqis in a series of bombings in predominantly Shia neighborhoods in Baghdad. Prime Minister al-Maliki warned that the civil war in Syria may spill over into Iraq and Jordan.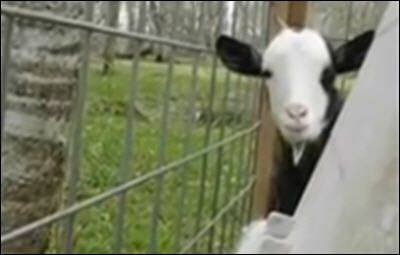 A MINI-GOAT plays peek-a-boo.
THE SQUIRREL THREAT: A militant rodent knocked out power in two Pennsylvania towns.
RAT BRAINS exchange information over the internet, thus explaining much of the internet.
TROTTER THE BULLDOG: Instagram sensation.