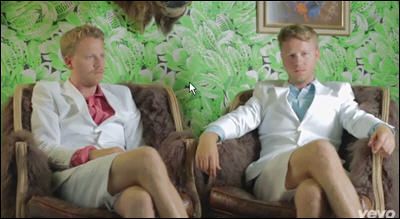 CAYUCAS breaks out the summer whites on "East Coast Girl."
ROGUE WAVE is advance streaming Nightingale Floors.
SURFER BLOOD advance streams Pythons.
GOLD PANDA advance streams Half Of Where You Live.
BOY stopped by World Cafe Live for a mini-set.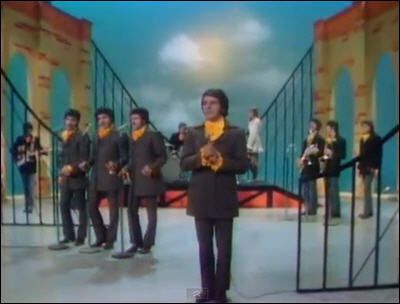 THE BROOKLYN BRIDGE: Johnny Maestro belts out Jimmy Webb's stunted yet brill "The Worst That Could Happen."
LOU REED is recuperating after a liver transplant that saved his life, said the New York rocker's wife, Laurie Anderson.
THE NATIONAL: Matt Berninger talks to Stereogum about Trouble Will Find Me, that six-hour MoMA performance, and going back on the road.
BAT FOR LASHES: Natasha Khan roots through her record collection to pick out her 13 top LPs for The Quietus.
GLENN DANZIG talks to The Quietus about his upcoming UK tour, a new covers album and Dolly Parton.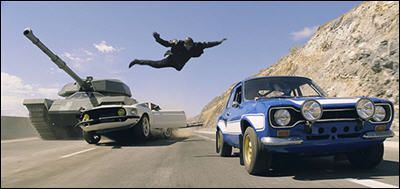 WEEKEND BOX OFFICE: Fast And Furious 6 repeats at the checkered flag with 34.5 million, off an expected but still steep 65 percent from its massive debut. FF's domestic total is now 170 million, which recoups its 160 production budget in just 10 days, with its reportedly large marketing budget still to recoup. The real story this weekend, however, is Now You See Me placing with 28 million to beat out After Earth, which opened with just 27 million -- at least 10 million short of the low estimates. This is a Battleship levelflop for the Smiths and M. Night Shamalamadingdong. Ouch. Adding insult to injuty, Now You See Me had a 75 million budget (with roughly two-thirds recouped by Lionsgate in foreign sales), while After Earth had a 130 million production budget. Star Trek: Into Darkness and Epic are essentially tied for the fourth and fifth slots this weekend at an estimated 16.4 million.
JUSTIN BIEBER's security people have told cops they have video showing that Tyler, the Creator was behind the wheel at the time the car was allegedly reckless driving.
AMANDA BYNES: Her neighbor's claim it's like living with Linda Blair in The Exorcist.
MILEY CYRUS & LIAM HEMSWORTH are reportedly still living together but have no wedding plans.
KRISTEN STEWART & ROBERT PATTINSON: Did his Mum fuel their breakup?
MICHAEL FASSBENDER is romancing British Olympian Louise Hazel.
MICHAEL DOUGLAS thinks he knows how he got cancer. Is he right?
JUSTINE BATEMAN has gone to college to become a computer programmer. She's on Tumblr.
JEAN STAPLETON, known to millions of viewers as the lovable Edith Bunker on the classic CBS sitcom All in the Family, died Saturday of natural causes at her home in New York, her family announced. She was 90.
THE UNITED STATES State Department published its Country Reports on Terrorism 2012; the report notes Iran's resurgent role in worldwide terrorism.
THE UNITED KINGDOM: The second main suspect in the Woolwich murder case, Michael Adebolajo, was charged with the murder of a British soldier, attempted murder of two police officers, and a weapons violation.
IRAQ: The Defense Ministry said that it arrested five members of a cell that was manufacturing sarin, mustard gas, and nerve gases. Iraqi troops arrested al Qaeda's leader for Fallujah.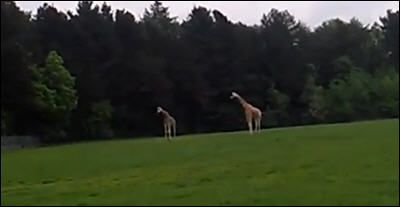 GIRAFFE LOVE does not always run true.
SLOTHIFIED: At least that's what MOnique Pool calls the sudden arrival of nearly 200 sloths at her home in Paramaribo, Suriname.
PETAL the KITTEN has no bones in her forepaws, walks and sits on her hind legs.
IS THERE A RAT ON MARS? David Bowie unavailable for comment.
LOLA THE PERFORMING DONKEY must move her act off a hotel balcony in Brussels.