PATE REUNION UPDATE: Jon, Mike & Jon (and we hope Ron) will be retaking a stage July 5th... and I now have details from a presumably reliable source: There will be a potluck picnic from 12-3 p.m. at Brookside Park, Linden shelter; an all ages show (7-9 p.m.), and 21+ show (9 p.m.) at Whiskey River in Ames, IA. Be there or be squared! If you're on the Facebook, check in with the event page.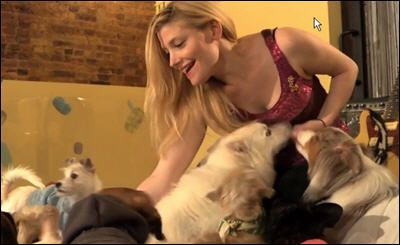 MARNIE STERN plays "Noonan" for dogs at the Ruff Club.
CAMERA OBSCURA stopped by Morning Becomes Eclectic for a session.
WOODEN INDIAN BURIAL GROUND goes on a garage-psych blind date at WNYC Soundcheck.
LAURA STEPHENSON plays a mini-set at WNYC Soundcheck.
ALL TINY CREATURES advance streams Dark Clock.
THE LOVE LANGUAGE shares "Pilot Light" ahead of Ruby Red.
SOMEONE STILL LOVES YOU BORIS YELTSIN drops "Nightwater Girlfriend" ahead of Fly By Wire. Yum.
JOURNEY: The untimely passing of James Gandolfini (more below) makes "Don't Stop Believin'" the obvious choice.
THE BEATLES' DEFINING MOMENT: Weekend Edition argues for...1963.
THE REPLACEMENTS: Tommy Stinson talks about the reunion at Rolling Stone.
ZOLA JESUS talks to Pitchfork about Versions, an album featuring orchestral remakes of her previous songs, and what she has in mind for her next proper LP.
TEN SONGS you may not have known were about drugs.
JAMES GANDOFINI, best known for his role as Tony Soprano, died suddenly after a suspected heart attack while on holiday in Rome. He was 51. My reaction, like those of many, is NSFW.
FIFTY SHADES OF GREY will be directed by Sam Taylor-Johnson, whose directorial debut was 2009′s Nowhere Boy about the early life of John Lennon.
PAULA DEEN admitted to using the N-word and telling insensitive racial jokes during a May 17 deposition that was videotaped — and also confessed to her brother's cocaine, pornography and alcohol addictions.
SELMA BLAIR is officially fired from Anger Management upon Charlie Sheen's demand.
MILEY CYRUS & LIAM HEMSWORTH: Photographed holding hands.
JENNIFER LAWRENCE & NICHOLAS HOULT: Reconnecting?
SHAILENE WOODLEY will not appear in Sony's Amazing Spider-Man 2, and neither will her character, Mary Jane Watson.
STAR WARS, EPISODE VII Casting Call?
THE UNITED STATES: Former investigators of the 1996 crash of TWA Flight 800 off the coast of New York want to reopen the case as new evidence suggests the cause may have been a missile strike, not malfunctioning equipment. FBI Director Mueller acknowledged that the agency uses some drones for surveillance in the US.
SYRIA: During a 10-day journey through rebel-held territory in Syria, Reuters journalists found that radical Islamist units are sidelining more moderate groups that do not share the Islamists' goal of establishing a supreme religious leadership in the country.
EGYPT: Auditors revealed that EU aid to Egypt has failed to stem human rights abuses and rampant corruption.
AFGHANISTAN: US Secretary of State Kerry said Afghan President Hamid Karzai's concerns were justifiable after he pulled out of planned peace talks with the Taliban.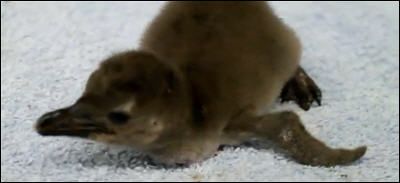 BABY PENGUINS at the Audibon Aquarium.
CREATIVE DOG GROOMING caused the lethal Dog Uprising of 2015.
THREE BABY LILIGERS cavort at the zoo in Novosibirsk, Russia's third-largest city.
BRITAIN'S FATTEST CAT is put on a diet.