THE WEEKEND STARTS HERE:
...with AIMEE MANN's CHRISTMAS CAROL (profanity warnings): Part One has your Scrooge-y set-up with Michael Penn. Part Two features The Office's John Krasinski. Part Three has Michael Cera. Part Four has John C. Reilly.
MAN MAN visited WFUV's Studio A for a chat and mini-set.
MIDLAKE stopped by Morning Becomes Eclectic for a session.
DAUGHTER stopped by World Cafe for a chat and mini-set.
NICK LOWE explains what's behind his new holiday album, Quality Street, and plays live in the WNYC Soundcheck studio.
THE NEW MENDICANTS, ft. members of the Pernice Bros and Teenage Fanclub, drop "A Very Sorry Christmas."
AGAINST ME! drops "Black Me Out" ahead of Transgender Dysphoria Blues.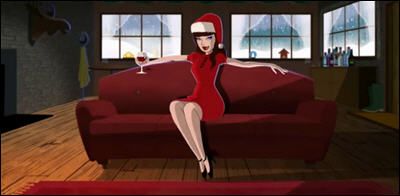 SHE & HIM get animated for their take on "Baby, It's Cold Outside," which Zooey originally sang in Elf.
TITUS ANDRONICUS frontman Patrick Stickles gets a meaty profile at Stereogum.
KEITH RICHARDS, LORD OF THE UNDEAD, talks "Street Fighting Man" with... the Wall Street Journal?
THE 10 BEST BOB DYLAN SONGS, according to Stereogum.
THE BEST COVER SONGS OF 2013, according to Paste.
THE CUTOUT BIN: From Al Green to Galaxie 500, from The Clash to The Crystals, from The Woodentops to The Crazy World of Arthur Brown, plus The Motels, The Impressions, Van Halen, Primal Scream and more -- this Friday's fortuitous finds are streaming from the Pate page at the ol' HM.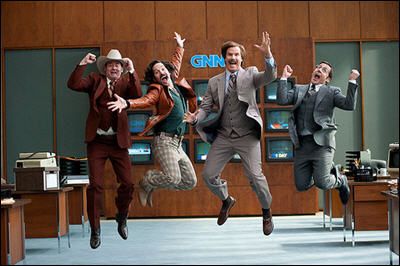 NOW SHOWING: This weekend's wide releases include Anchorman 2, which is currently scoring 75 percent on the ol' Tomatometer; Walking With Dinosaurs, currently scoring 23 percent; the expansion of American Hustle (reviewed below),which scores 94 percent; and the expansion of Saving Mr. Banks (which I reviewed Monday), scoring 80 percent.
AMERICAN HUSTLE: David O. Russell sets the tone for his highly fictionalized take on the ABSCAM investigation with the opening title card: "Some of this really happened." And yet, even when the movie veers into farce, I could not help but be fully in the movie -- a tribute not only to Russell's direction, which rivals his work The Fighter and Silver Linings Playook, but also to his cast, many of whom are Russell veterans. As con man Irving Rosenfeld, Christian Bale evokes vintage Robert DeNiro at time, making one turn in the story particularly surreal. Russell again brings out the best in Bradley Cooper as the overreaching FBI Agent Richie DiMaso. And Jennifer Lawrence is a comic delight as Irving's poisonously manipulative wife. But it may be Amy Adams who hits a new career high; her performance as Sydney Prosser requires more range and subtlety than the others and she does everything in this movie except wear a bra, because it's the late Seventies. Jeremy Renner and Louis C.K.also turn in fine performances in second-tier roles.The art direction, production design, and music supervision is all on-target for the period, sometimes reminding me of a more comedic version of Goodfellas that Scorsese never got around to making. The overall comedic tone might prevent these folks from converting almost certain Oscars nominations into statue, which is sad, because this is among the best films I have seen this year
PRINCE WILLIAM & KATE MIDDLETON's phone conversations are revealed in court.
PIPPA MIDDLETON: Maybe not engaged, after all.
DUCK DYNASTY: A & E knew all about "Duck Dynasty" star Phil Robertson's feelings toward gays when it hired him.
ROBIN WRIGHT is engaged to actor Ben Foster..
PAUL RUDD is in early negotiations to star in Marvel's Ant-Man.
BRAD PITT & TOM CRUISE: Together again?
GERMANY: The government is becoming increasingly concerned about the flow of German jihadists to Syria; they are now said to number in the low hundreds.
EGYPT: An Islamist militant reportedly blew himself up near Cairo as he was trying to escape arrest. The Muslim Brotherhood denounced charges that former president Mohammed Morsi conspired with foreign groups to conduct terror attacks in Egypt.
ISRAEL: President Peres said the world must continue to pressure Iran.
LIBYA: A severed head was found in Benghazi, said to be that of the father of a senior Benghazi security official; the father was kidnapped weeks ago.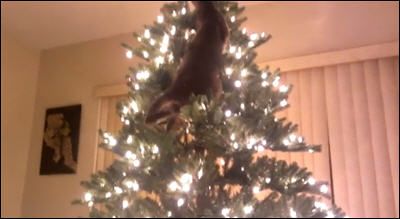 A CAT climbs a Christmas tree.
A DOG adopts two baby armadillos... mass hysteria!
SNAKES IN HATS: This will not end well.
A LAMB born without front legs has learned how to walk like a human solely on his back limbs.