PAUL McCARTNEY, BARRY GIBB & MADONNA all turned up on SNL with Jimmy Fallon and Justin Timberlake.
WIRE performs live on the KEXP Afternoon Show and talks about the Drill Festival.
LUSCIOUS JACKSON stopped by WFUV to chat and play songs old and new.
LEAGUES stopped by WFUV's Studio A to play a mini-set.
THE DISMEMBERMENT PLAN perform a very special show for KEXP's VIP club members at the Triple Door while touring for their latest album, Uncanny Valley.
TOM WAITS gives a reading of a "Christmas Card From a Hooker in Minneapolis."
ELVIS COSTELLO talks to Esquire about YouTube, pompous critics, Questlove, Hank Williams, and how he just never got into Zeppelin.
KEN STRINGFELLOW talks to ToneDeaf about Big Star, The Posies, and the pre-internet era of music. (Thx to the late Chromewaves.)
LYDIA LUNCH, former frontwoman for Teenage Jesus and the Jerks, is profiled in the New York Times Magazine.
THE TOP 10 FOLK & AMERICANA ALBUMS of 2013, according to NPR.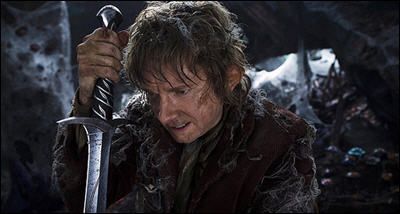 WEEKEND BOX OFFICE: The Hobbit: The Desolation of Smaug repeats atop the chart with 31.5 million. Its 57 percent drop is just about what happened to the first Hobbit -- but that's pretty good news considering the first one had lackluster competition like Jack Reacher and This is 40.Peter Jackson is still likely to make close to 300 million domestic and a billion worldwide. Anchorman 2 places with 26.8 million and a five-day total of 40 million against its 50 million production budget (and Lord knows about the promo budget). Probably not bad for a sequel nine years after the original; look for this to finish somewhere between 100 and 150 million domestic. Frozen shows with 19.2 million on a fantastically leggy 15 percent drop. As Walking With Dinosaurs debuted in the eighth slot, it's safe to say Frozen will continue to ring the register through the end of the year. Frozen is playing like Lion King-era Disney. American Hustle clibs to the fourth slot with 19.1 million -- director David O. Russell's biggest opening to date; the opening augurs well for awards season, though The Wolf Of Wall Street will compete financially come Christmas. Saving Mr Banks rounds out the Top 5 with 9.3 million, which isn't bad, but must have the Mouse a little concerned about word of mouth.
ANCHORMAN 2: The conventional wisdomon this flick seems on-target. It has most of the flaws of a sequel -- the situtations and jokes are variations on the original, but pumped up a notch. While the original Ron Burgundy farce used women in the workplace as a plot point, this one employs race, and not particularly well. In particular, the Burgundy's Coming To Dinner scene never quite crosses over from cringeworthy to hilarious. Will Ferrell and director Adam McKay find a better target in the trivial fixations of cable news, although even this bit of satire would have had much more bite five years ago. Nevertheless, the bits -- derivative as they may be -- are funny enough that fans of the original will likely enjoy it.
INSIDE LLEWYN DAVIS may be the saddest film the Coen Brothers have ever made. Set in the immediate-pre-Dylan folk music scene in NYC, Llewyn is apparently still mourning the dissolution of his prior musical partnership and testing the endurance of his friends -- and anyone else who loans him a couch on which to crash. Artistically, he does not seem to have found his purpose, and thus no method to achieve it; he only seems to know he does not want to merely exist, even as he heads down that path. The cast does well with the script, and the more comic moments, generally involving a cat, John Goodman, or both are a welcome relief. T-Bone Burnett does his usual impeccable work in supervising the music, obviously a central feature here. Just be aware you are heading into a mini-tragedy; Raising Arizona, Fargo or The Big Lebowski this ain't.
GABRIELLE UNION & DWAYNE WADE are engaged.
CHARLIE SHEEN threatened Duck Dynasty's Phil Robertson.
GWYNETH PALTROW has kissed and made up with Vanity Fair. It also sounds like the mag will be softening its coverage of her. A triumph for journalism.
KATE UPTON broke up with dancer Maksim Chmerkovskiy; it's not my fault.
ANNA PAQUIN has been cut from X-Men: Days of Future Past, but only for time considerations.
THE UNITED STATES added two new terrorism charges against Osama bin Laden son-in-law Abu Ghaith.
SYRIA: The Al Nusrah Front carried out two suicide car bombings outside the al-Kandi hospital in Aleppo city. Islamists and al Qaeda-linked groups took over the hospital, which is near Aleppo Central Prison.
LIBYA: A suicide car bomber detonated at a military base in Barsis, outside Benghazi, killing at least six people and wounding 15 more. Benghazi's newly appointed head of military intelligence was assassinated in Derna.
EGYPT: Former president Mohammed Morsi and over 125 others were referred to court over charges related to a mass jailbreak in January 2011.
IRAQ: The Islamic State of Iraq and the Sham killed the commander of the Iraqi Army's 7th Division, the commander of the 28th Brigade, and 16 officers in a triple suicide attack in Rutbah. The commanders were visiting the town after an operation that targeted the ISIS.
HOWLIN' WOLF sings the blues.
A BOBCAT became entangled in a woman's window blinds.
COULD AN OCTOPUS be terrorizing Oklahoma's lakes?
MAYBE THE TERRIER ate your knickers.