THE WEEKEND STARTS HERE:
...with THE RAMONES! Live at the Rainbow, December 31, 1977. Your setlist includes: "Blitzkrieg Bop"; "I Wanna Be Well"; "Glad to See You Go"; "You're Gonna Kill That Girl"; "Commando"; "Havana Affair"; "Cretin Hop"; "Listen to My Heart"; "I Don't Wanna Walk Around With You"; "Pinhead"; "Do You Wanna Dance?"; "Now I Wanna Be a Good Boy"; "Now I Wanna Sniff Some Glue;" and "We're a Happy Family." BONUS: The band's first bio.
ANDREW BIRD & TIFT MERRITT perform an WFUV Live concert at Rockwood Music Hall.
SHEARWATER frontman Jonathan Meiburg enters the KEXP studio for a solo acoustic set of cover songs, featuring a few from the band's 2013 release Fellow Travelers.
THOSE DARLINS stop by the KEXP Midday Show to perform songs from their most recent album, Blur The Line.
JULIANA BARWICK performs her beautifully haunting atmospheric songs live on KEXP.
THE BANGLES: This version of their cover of "Hazy Shade of Winter" has resurfaced on the Tube, but the linked version is better quality. More cowbell, Debbie!
RICHARD HELL explores the underground music scene in NYC. At one time, he was responsible for it.
YUCK: Guitarist Max Bloom looks back at the band's wild year at DIY.
THE THREE OH SEES are going on indefinite hiatus.
HAIM: Este talks to Drowned In Sound about the band's experience as women in music, the consequences of dedicating a song to David Cameron, and why they'll never go solo.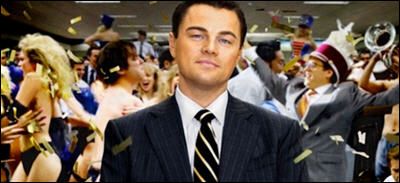 NOW SHOWING: ICYMI, newly wide on Christmas are: The Secret Life of Walter Mitty, which is currently scoring 47 percent on the ol' Tomatometer; Grudge Match, which is scoring 20 percent; 47 Ronin, scoring 11 percent; The Wolf of Wall Street, debuting at 76 percent and Justin Bieber's Believe, which was not screened for non-Beliebers. My recent mini-reviews include American Hustle, Anchorman 2, Inside Llewyn Davis, Saving Mr Banks, and The Hobbit 2: The Desolation of Smaug.
CHRISTMAS BOX OFFICE: The Hobbit edged The Wolf of Wall Street.
JUSTIN BIEBER says he's not kidding about retiring; sources keep saying he is.
MILEY CYRUS is hooking up with Twilight's Kellan Lutz and talking to... The New York Times. She doesn't even realize she just said there's nothing more authentic to her than Hannah Montana.
JESSICA BIEL wasn't there for JUSTIN TIMBERLAKE's SNL appearnace, so of course people assume they're divorcing.
ASHTON KUTCHER & MILA KUNIS: Looming engagement rumors. Because it's a slow week, even for gossip.
TORI SPELLING apparently has been cheated on by husband Dean McDermott.
LEBANON's Grand Mufti called on Muslim officials to "save Islam from the aggression of some Muslims against Christian nuns and bishops."
SYRIA: Regime officials reached an agreement to allow food into the blockaded rebel-held town of Mou'adamiya if the rebels hand over their heavy weapons and residents raise the Syrian flag.
EGYPT: Gamaa Islamiyya said the government's decision to designate the Muslim Brotherhood as a terrorist group opens the door to violence. Authorities arrested dozens of Muslim Brotherhood members in security sweeps. A new poll found that over a third of Egyptians hold the Brotherhood responsible for the recent Mansoura bombing, which was claimed by Ansar Jerusalem.
IRAQ: The US delivered 75 Hellfire missiles to Iraq last week, and is providing unarmed reconnaissance drones and other equipment, as well as targeting assistance by the CIA, to help the Maliki government cope with security challenges posed by al Qaeda.
A HUSKY PUPPY tries to howl.
HIPPOS are nearly impossible to castrate. Who knew?
ROBBIE the CAT, who overcame horrific burns in an accident, was named Pet Survivor of the Year by the UK's leading veterinary charity.
PIRHANAS attacked Christmas day swimmers, injuring 60.