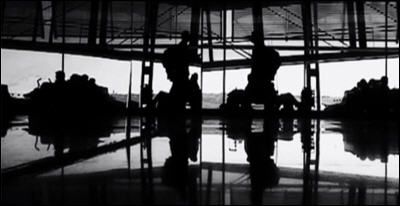 YUCK drops a video for "Somewhere."
PETER GABRIEL streams Scratch My Back -- on which he covers indie artists -- and And I'll Scratch Yours -- on which he covers them.
METALLICA, Live in Antarctica.
THE NEW STANDARDS HOLIDAY SHOW, 2013: Featuring, among other things, the reunion of Trip Shakespeare.
THE FLAMING LIPS' extremely rare 2nd Cassette Demo.
UNKNOWN MORTAL ORCHESTRA drops the 22-minute "SB-01."
SHARON JONES & THE DAP-KINGS cover "Goldfinger," as you always suspected they would.
SONDRE LERCHE covers Miley Cyrus's "Wrecking Ball," as you had no idea he would.
DAVID BOWIE: Rare footage of "The Jean Genie" from a 1973 performance on Top of the Pops.
RUN WESTY RUN talks to The Current about why they chose to reunite now, what it was like having R.E.M.'s Pete Buck produce two records—Green Cat Island and David's Drum -- and more.
THE FAB FOUR stopped by World Cafe to talk about their Christmassy new LP.
U2 is returning to Island Records for their next LP, due this Spring.
STEVIE NICKS officiated Vanessa Carlton's wedding.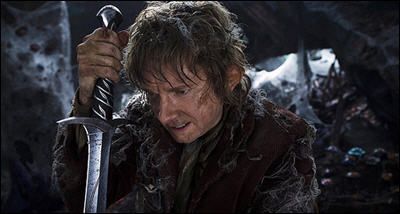 WEEKEND BOX OFFICE: The Hobbit: The Desolation of Smaug tops the chart with 29.9 million. That's behind the pace of the first Hobbit, but this one has raked in 466 million worldwide so far. The real news may be Frozen placing with 28.8 million, a 47 percent increase from last weekend from the extraordinarily leggy Disney pic. Consider that Frozen is handily besting the Hunger Games sequel, which is itself pretty darned leggy. Doing this well in a fifth weekend (when theaters see most of the profit) will keep Frozen on screens for weeks to come. Anchorman 2 shows with 20.1 million; it will break the 100 million mark this week, to the dismay of people who suffered through an avalanche of marketing. American Hustle takes the fourth slot with 19.6 million and a 60 million domestic total -- much faster than The Fighter and Silver Linings Playbook took to reach that mark. The debut of The Wolf of Wall Street rounds out the Top Five with 18 million and a 34 million total since Christmas. It's likely to recoupa 100 millionproduction budget domestically and reap profit overseas. Below the fold, Saving Mr Banks earned 14 million, a 50 percent increase from the prior weekend. Moreover, the other Christmas openers -- Walter Mitty, 47 Ronin, and Grudge Match -- all performed poorly.
THE WOLF OF WALL STREET: It's a wonder the latest from Scorsese and DiCaprio didn't merit an NC-17 rating, given the sheer volume of frontal nudity on display in their serio-comedic take on the rise and fall of convicted trader Jordan Balfort. The nudity and laughs have caused the daughter of one of Balfort's associates to complain the film glamorizes Balfort's frauds. I don't think it does so much more than Oliver Stone's Wall Street, ultimately. And yet, aside from the sex and comedy, it's not clear The Wolf has much more to say on its subject than Wall Street did. Moreover, Scorsese likely could have trimmed a half-hour from its three-hour length and not missed much.That said, i'd likely preferan extraneous half-hour of Scorsese than most other move half-hours. Plus, Jonah Hill is terrific in this film as Balfort's demented sidekick, and Margot Robbie holds her own as Balfort's wife (a far different role than earlier this year in About Time). Moreover, as usual, Scorsese's soundtrack is superb. Overall,The Wolf of Wall Street was quite good, but know going in this is extreme debauchery and fraud played for laughs.
BRITNEY SPEARS opens in Vegas. How real were those abs?
MILEY CYRUS & KELLAN LUTZ fueled those dating rumors at a Britney Spears afterparty in Vegas.
KEIRA KNIGHTLEY talks to Harper's Bazaar about feminism, film and why she will never join Twitter.
SELENA GOMEZ is taking tme off to deal with Lupus.
PHIL ROBERTSON & DUCK DYNASTY will remain on A & E. Follow the money.
AFGHANISTAN: The gains the United States and its allies have made during the past three years are likely to have been significantly eroded by 2017, even if Washington leaves behind a few thousand troops and continues bankrolling the impoverished nation, according to officials familiar with the report.
LIBYA: House lawmakers on Sunday disputed a new report that concludes Al Qaeda played no role in the fatal 2012 terror attack on the U.S. diplomatic compound in Benghazi.
SYRIA: Since its appearance last April, al Qaeda-linked ISIS has changed the course of the Syrian war. Russia says the Syrian toxin removal deadline will be missed.
IRAN: State TV quoted Iran's nuclear chief Ali Akbar Salehi as claiming that Iran has decided to not put 1000 second generation centrifuges into operation at one of its nuclear fuel enrichment sites. Salehi also said Iran currently has 19000 operating centrifuges, and is now developing third and fourth generation-type centrifuges, and that Tehran is in discussions with Moscow over the construction of four new nuclear power plants in Iran.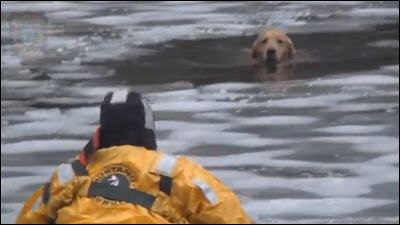 GOLDEN RETREIVER retreived from icy waters by firefighters.
DOLPHINS are getting high on puffer fish.
STRAY CAT mothers a PUPPY...
A PRE-CHRISTMAS SUBWAY MIRACLE that saved the life of a blind man and his guide dog in Harlem on Tuesday was followed a day later by the gift of a lifetime.