THE WEEKEND STARTS HERE:
...with THE CLASH! Although Saturday Night Live polices clips turning up o­n the Internet, we have its long defunct imitator, Fridays, to thank for these April 1980 high-octane performances of "London Calling" and "Train In Vain," followed by equally powerful takes o­n "The Guns of Brixton" and "The Clampdown."
THE POSIES perform live on KEXP's Morning Show.
JAGWAR MA plays a mini-set at KEXP.
ROSANNE CASH played an intimate session at Apogee Stduios for Morning Becomes Eclectic.
THE JAYHAWKS: Poised for Stardom.
ARCADE FIRE is streaming the soundtrack to Her.
THE HOLD STEADY drops "I Hope This Whole Thing Didn't Frighten You" ahead of Teeth Dreams. Rawk On.
BUILT TO SPILL covers Bob Dylan's "Jokerman."
MADNESS: "One... Step... Beyond."

PATTERSON HOOD: The Drive-By Trucker discusses his Portland residency, balancing family with band life, "drinking for a living," Willy Vlautin, Jason Isbell and...Kendrick Lamar? (Thx, LHB.)

MY BLOODY VALENTINE have innovated a great deal in the world of drums, rhythm and percussion over their 30-year career, but this has been overlooked in the race to acclaim their guitar progressions.

LYDIA LOVELESS talks to SPIN about jumping from alt-country to fuzzy jangle-pop, firing her Dad from the band, and more...

JAMES GOVAN: The successor to Otis Redding who wasn't.

CUTOUT BIN: From Robyn Hitchcock to Belle & Sebastian, from Radiohead to Edgar Winter, from Scott McKenzie to The Jam, plus Jimi Hendrix, Stone Roses, the Beatles, Todd Rundgren and more -- this Friday's fortuitous finds are streaming from the Pate page at the ol' HM.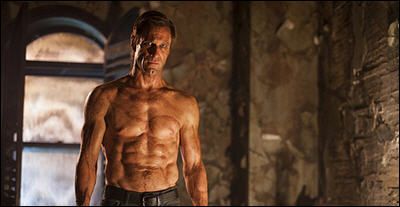 NOW SHOWING: This weekend's only new wide release is I, Frankenstein, which seems like the unholy Frankenspawn of Van Helsing and Underworld and unsurprisingly was not screened for critics. However, Oscar bait Nebraska (91 percent) and Dallas Buyers Club (93 percent) are expanding wide or near-wide.
JUSTIN BIEBER was arrested in Miami Beach early Thursday on charges of drunk driving and drag-racing. His people are urging him to seek help. Bieber reportedly ratted out his mother as one of his drug suppliers.
ANNE HATHAWAY thought people needed a break from her.
DEAN McDERMOTT: Tori Spelling's husband, who's been the subject of cheating rumors since the holidays, has entered rehab.
QUENTIN TARANTINO's quashed script for The Hateful Eight has found its way to the media.
THE KARDASHIANS: Are viewers finally tiring of them?
WONDER WOMAN: Gal Gadot inked a three-picture deal with Warners.
UKRAINE: Violent protests have spread beyond the capital, Kiev, as President Viktor Yanukovych held crisis talks with three key opposition leaders.
IRAQ: The Islamic State of Iraq and the Sham killed four civilians in a bombing in Babil, an Awakening leader near Kirkuk, two policemen and a civilian south of Mosul, a policeman in Hit, a soldier in Abu Ghraib, and a civilian in Badush.
SYRIA: Al Qaeda emir Ayman al Zawahiri issued an audio statement urging jihadist groups in Syria to avoid "partisan fanaticism" and focus on their common enemies, to submit themselves to a shared sharia court with enforcement powers, and to feel free to name a leader for themselves.
LIBYA: The Congress commissioned President Nuri Abu Sahmain to assume the role of Commander in Chief for a month to deal with instability in the country, including ongoing clashes in Sebha.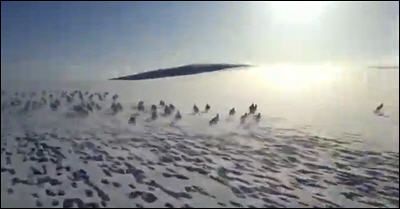 A RABBIT STAMPEDE: Let's go to the video.
THE O'HARE AIRPORT ALLIGATOR story results in criminal charges.
ABUSED DOG gets a prosthetic paw. Accent on the "aw."
A GHOST SHIP OF CANNIBAL RATS may be headed for Britain.