GUIDED BY VOICES drop a clip for "Planet Score," ft. comedian Rob Corddry and Matt Jones (Breaking Bad).
YUCK stopped by KEXP for a mini-set.
PHANTOGRAM is advance streaming Voices.
TINARIWEN is advance streaming Emmaar.
THE CARIBBEAN streams Moon Sickness.
BLITZEN TRAPPER drops "Coming Home," an outtake from their 2013 album VII. Tasty.
PAUL McCARTNEY fielded an all-Macca ensemble for "Comin' Up."
BRUCE SPRINGSTEEN: "I make a sound like singing."
PAVEMENT: The Quietus reassesses Crooked Rain, Crooked Rain 20 years later.
ROSANNE CASH talks to Mashable about the music business, social media and how her father might have responded to the changing landscape.
AGAINST ME! Laura Jane Grace and and guitarist James Bowman talk to Rolling Stone about gender, dysphoria, and more.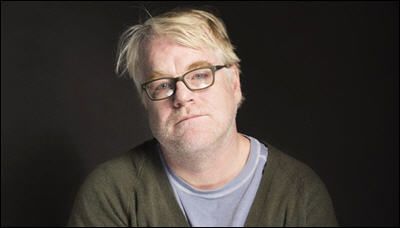 PHILIP SEYMOUR HOFFMAN's diaries reveal a man who was troubled by "demons" and struggled to control them with Narcotics Anonymous meetings: "It definitely contained some soul-searching. But there is also a fair amount of rambling that doesn't make sense."
SARAH SILVERMAN & MICHAEL SHEEN are an item.
EVA MENDES talks about Valentine's Day without Ryan Gosling.
RHIANNA was basically bankrupt by the end of 2009.
BRUCE JENNER has Michael Jackson Syndrome.
PAULA DEEN's 75 million dollar comeback attempt.
SID CAESAR, one of the first stars created by television via his weekly live comedy program Your Show of Shows, died Wednesday in his home. He was 91.
THE UNITED KINGDOM: Police searched a residence in Crawley, West Sussex, said to have been the home of British suicide bomber Abdul Waheed Majid a.k.a. Abu Suleiman al-Britani, who detonated in an Al Nusrah Front assault on Aleppo prison in Syria last week.
THE UNITED STATES: Senior US intelligence officials offered a more alarming assessment of al-Qaeda than President Barack Obama's declaration that the organization is on the run and headed toward defeat.
SYRIA: A senior U.S. intelligence official warned of a "very real" risk of extremist groups gaining control of Syrian chemical or biological weapons.
CAT TRIES TO APOLOGIZE, to a point.
GATOR the PITBULL gets a second chance at life.
FISH ON WHEELS: Let's go to the video.
TRAFFIC STOP interrupted by wolves.