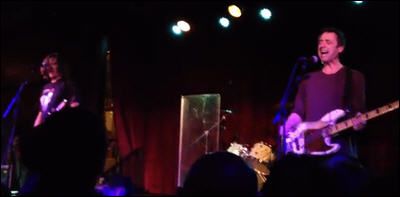 MISSION OF BURMA covering "Paperback Writer" and "Rain" at the Bell House.
BECK advance streams Morning Phase.
DEATH VESSEL advance streams Island Intervals. May not sound like you think.
THE JOHN BUTLER TRIO stopped by World Cafe for a chat and mini-set.
BIRDY stopped by Morning Becomes Eclectic for a session.
THE AMERICAN BREED does some wonderfully bad lip-syncing in this wonderfully cheap clip for "Bend Me, Shape Me."
ELVIS COSTELLO talks to American Songwriter about his collaboration with The Roots.
KIM GORDON talks to The Observer about life after Sonic Youth.
MOGWAI: Barry Burns talks to Brooklyn Vegan about the band's longevity, soundtracks, and more.
SUFJAN STEVENS wants to be rapper Mac Millan.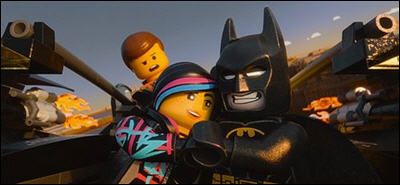 WEEKEND BOX OFFICE: The Lego Movie repeats atop the chart with a leggy 48 million on a mere 29 percent drop from its debut; that's dang good, even accounting for a longish Valentines/President's Day weekend. In context, 48 million would be the 5th biggest opening weekend in any February. Still performing like a Pixar pic (100 million in 8 days), with no competition until Mr Peabody shows up in March. The About Last Night remake places with 27 million against a 15 million budget. The Robocop remake shows with 21 million, but only 26 million since opening last Wednesday against a 100 million budget; it will need hefty overseas grosses to wind up in the black, once marketing and such is factored in. The Monuments Men takes the fourth slot with 15 million on adecent 32 percent drop, This one should recoup its 70 million production budget here, and make up the rest worldwide. The Endless Love remake rounds out the Top 5 with 13.4 million against a reported 20 million budget. Below the fold, Winter's Tale opened in seventh with 7.8 millionagainst a reported 45 million budget. Ouch.
ELLEN PAGE came out as a lesbian at the Time to Thrive conference Friday, though I can't imagine many are surprised.
CHARLIE SHEEN got engaged to former adult star Brett Rossi.
CHRISTINA AGUILERA got engaged to film producer Matthew Rutler.
SIMON COWELL and girlfriend Lauren Silverman welcomed their first child together, a baby boy named Eric.
CHRIS BROWN was sued over an alleged gang beating on a baketball court; he denies the gang affiliation.
JUSTIN BIEBER: Moving to Atlanta?
DARREN SHARPER allegedly drugged multiple women and raped them in his hotel room.
THE BAFTA AWARDS went to these folks.
GEORGE WASHINGTON: Though now lumped in with everyone for Presidents' Day, tomorrow is the birthday of the "Father of his Country." In 1776, David McCullough notes that when Washington took command in July 1775, he thought he would be home at Mount Vernon by Christmas. McCullough catalogs Washington's blunders -- many of them nearly fatal to the Cause -- but concludes: "He was not a brilliant strategist or tactician, nor a gifted orator, not an intellectual... He had made serious mistakes in judgment. But experience had been his great teacher from boyhood... and above all, Washington never forgot what was at stake, and he never gave up." That, as much as anything, is why Washington is usually ranked among the greatest of US presidents. not to mention the subject of a profane, animated rap cartoon.
VENEZUELA: In the midst of runaway violence, inflation, and shortages of basic goods, Venezuela's youth have taken to the streets-to take on its Orwellian government.
EGYPT: The army announced the arrest of 19 Muslim Brotherhood members in Ismailia.
SYRIA: Saudi Arabia will soon supply MANPADS and antiaircraft missiles to the Free Syrian Army from warehouses in Jordan and Turkey.
IRAQI forces fought Friday to retake part of a northern town and nearby areas seized by gunmen, killing over a dozen militants and at least temporarily regaining territory.
KAMA: The Surfing Pig. Everybody's heard about the pig.
CRAZY ANTS cover themselves with acid to attack fire ants.
BIRDS get scorched over solar farms.
A BULLDOG protects his adopted kittens... mass hysteria!