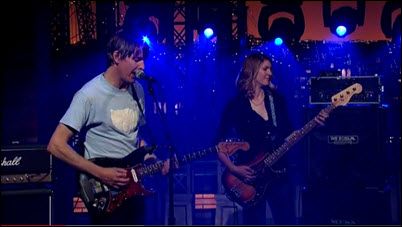 STEPHEN MALKMUS & THE JICKS played "Houston Hades" at the Ed Sullivan Theater.
OKX: Stream or download a tribute to Radiohead's OK Computer.
HAUNTED HEARTS: Dum Dum Girls' Dee Dee and husband Brandon Welchez of Crocodiles advance stream Initiation.
BRETT streams their self-titled debut LP.
BEN FROST advance streams A U R O R A.
AARON FREEMAN, a/k/a Gene Ween, drops "The English And Western Stallion" ahead of FREEMAN.
BIG AUDIO DYNAMITE: I shoulda posted "The Bottom Line" before the Kentucky Derby, but better late than never.
R.E.M. released a massive 156-track rarities collection on iTunes. Mike Mills talks to Esquire about the band's legacy, the evolution of the music world, and which bands represent the spirit of R.E.M. today.
THE BLACK KEYS narrowly beat Zombie Michael Jackson to the top of the Billboard 200 chart.
BLIND BOYS OF ALABAMA: Jimmy Carter talks to The Guardian about the other Jimmy Carter and seven decades of singing Gospel.
PRINCE RUPERT LOWENSTEIN, former manager of the Rolling Stones, has died aged 80. He is credited with turning around The Stones' financial fortunes from the late 1960s.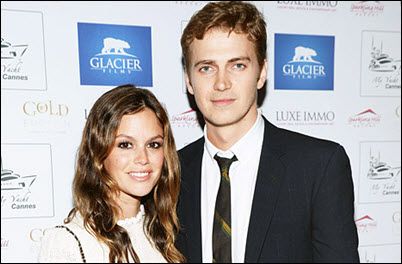 RACHEL BILSON & HAYDEN CHRISTENSEN are expecting a child who will bring balance to the Force.
BATMAN V SUPERMAN will be subtitled Dawn of Justice.
DANCING WITH THE STARS, dating each other? Hmm.
JESSICA CHASTAIN, unfortunately, has not joined True Detective for season two.
ANGELINA JOLIE appreciates the fact that she isn't like most moms, since she and partner Brad Pitt have the means to bring their kids around the world as their careers demand.
MIKE MYERS making a comeback?
UKRAINE: The United States has seen the first preliminary signs that Russian forces may be preparing to move away from Ukraine's eastern border, but nothing has moved yet, a U.S. defense official told CNN on Wednesday.
VENEZUELA: As sanctions legislation against Venezuela advances in Congress, the Obama administration is finding itself wedged between pressure from Capitol Hill to punish officials over human rights and regional governments that think such a move would only add to tensions in the South American country.
NIGERIA: A large part of northern and central Nigeria is now at the mercy of intensified attacks by Boko Haram, and the group seems to be embarking on a new phase of its campaign against the Nigerian state -- piling further pressure on the government of President Goodluck Jonathan. President Obama said 80 US troops have been deployed to Chad to aid in the search for over 200 Nigerian schoolgirls kidnapped by Boko Haram.
EGYPT: Interior Minister Ibrahim announced that security services had foiled terrorist plans to target the president, the defense and interior ministers, police force leaders, and other officials. A criminal court convicted former president Hosni Mubarak of embezzlement, sentencing him to three years in prison; his sons Gamal and Alaa were handed four-year prison terms, and the three were fined more than 20 million.
IRAN: Young Iranians were arrested in Tehran, for the simple crime of dancing unveiled to Pharrell Williams' smash hit, "Happy." The director of the video may still be in jail.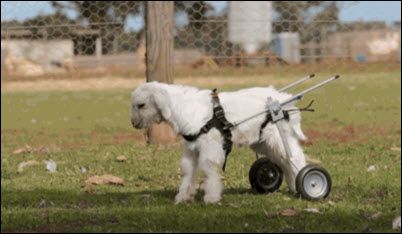 FROSTIE THE SNOW GOAT gets help with a life-threatening ailment.
A CROCODILE sustained injuries after being squashed by a portly circus accountant.
THE SWARM kept local beekeepers busy throughout the night as they corralled millions of bees set loose on I-95 after a tractor-trailer crash in Delaware.
DOG TOILETS are a bust in Taipei.