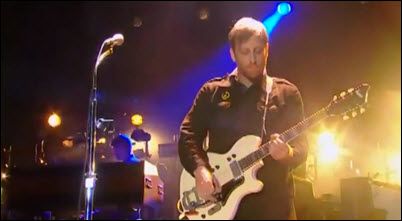 X
THE BLACK KEYS play a full set at Alabama's Hangout Fest.
BOB MOULD is advance streaming Beauty and Ruin.
F---ED UP advance streams Glass Boys.
GOLD-BEARS advance stream Dalliance.
ALL SONGS CONSIDERED: Tracks from Bishop Allen, Stand of Oaks, The Apache Relay and more highlight the latest edition of the series.
THE JAYHAWKS: "Blue."
LED ZEPPELIN: Jimmy Page and Robert Plant talk to The Guardian about the making of Led Zeppelin III.
PAUL WELLER's promo video talking about his some of his favorite songs, covers and such is pretty cool.
IN DEFENSE OF SCHLOCK MUSIC: Why Journey, Billy Joel, and Lionel Richie Are Better Than You Think.
JOHNNY CASH: It took brain implants, but this Dutch man's a fan!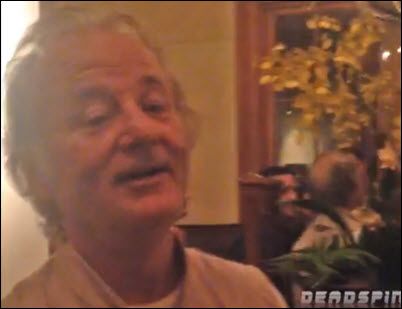 BILL MURRAY crashes a bachelor party, dispenses advice.
KIM KARDASHIAN & KANYE WEST: The inevitable wedding photos.
GEORGE CLOONEY is getting married at Downton Abbey.
AMBER HEARD: The future Mrs. Johnny Depp is profiled by W magazine.
DAVID SCHWIMMER helped cops investigate a fight involving a suspected hooker. Better than any Friends episode.
KATHARINE McPHEE, however, claims she was on a break.
ANT-MAN: Edgar Wright leaves over creative differences, plans to direct Kolchak: The Night Stalker.
UKRAINE: A battle between pro-Russia separatists and government forces at Donetsk airport in eastern Ukraine has claimed 40 lives, authorities said Tuesday, in what is the deadliest outbreak of violence yet in the flashpoint city.
VENEZUELA's cash-strapped government has agreed to pay part of 4 billion dollars owed to foreign airlines and may soon allow them to aggressively raise airfares as it works to head off more carriers from leaving the country.
LIBYA: Mohamed Zahawi, the head of Ansar al Sharia's Benghazi brigade, warned the US against intervening in Libya on the side of Haftar Khalifa's forces. The EU's Libyan envoy said terrorist groups in the east, particularly Ansar al Sharia, pose a threat that extends beyond Libya's borders. Haftar's forces said they destroyed Islamist weapons stockpiles in Sidi Faraj in Benghazi but that Ansar al Sharia has regrouped in the city.
BOKO HARAM: Does the rapidly growing number of al Qaeda splinter groups pose as much of a threat as al Qaeda itself?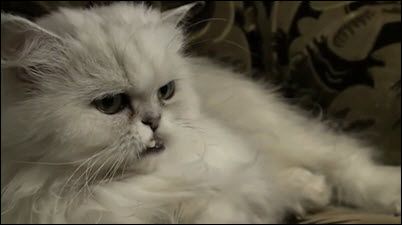 SAD CAT DIARIES: Let's go to the video.
A LOST DOG was found...for sale on Craigslist.
A DALMATION puts out a fire...fighter.
FRUIT FLIES think before they act, unlike people on reality shows.