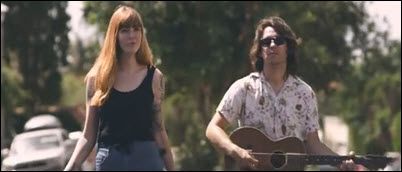 LA SERA drops a video for "Fall In Place."
TUNE-YARDS play a full set at DC's 9:30 Club.
STIFF LITTLE FINGERS is streaming their recent No Going Back, in support of a tour.
ECCENTRIC SOUL: CAPITAL CITY SOUL is advance streaming at Pitchfork.
ECCENTRIC SOUL: WAY OUT LABEL is advance streaming at Pitchfork.
RED RIDER: Younger folks may remember Tom Cochrane for telling us life is a highway, but "Lunatic Fringe" found his prior band featured on the Vision Quest soundtrack, delivering the pseudo-Floyd-goods.


THE ANTLERS: Peter Silberman talked to Morning Edition about conjuring monsters, demons and alter-egos on the new album Familiars — as well as what happened when fans of 2009's Hospice began coming to Silberman with their own stories of death and loss.

BJORK: Beginning in March, the Museum of Modern Art in New York will hold a full-scale retrospective of the Icelandic musician's works.

CHAD VanGAALEN tells PopMatters Shrink Dust is his country album.

TORI AMOS: Her 10 best songs, according to Stereogum.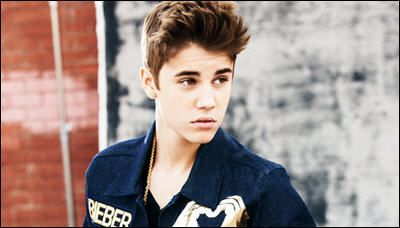 SELENA GOMEZ threw a party that drew the police, coincidentally right after reuniting with Justin Bieber.
JENNIFER LOPEZ & MARC ANTHONY are officially single, and have an anti-paparazzi clause.
ROBERT PATTINSON & KATY PERRY caught canoodling?
TAYLOR SWIFT's palace was attacked with beer bottles.
TIM McGRAW talks about sobering up.
DESTINY'S CHILD reunites for one song.
UKRAINE: After Ukraine's new president, Petro O. Poroshenko, told reporters in Kiev on Wednesday that he might soon order a temporary, unilateral cease-fire as part of a broader 14-point peace plan, it took all of several seconds for pro-Russian militants to rule it out.
VENEZUELA: American Airlines Group, the U.S. carrier with the most flights to Latin America, will reduce weekly trips to Venezuela to 10 from 48 because of an unresolved dispute over cash trapped there.
THE UNITED KINGDOM: Prime Minister Cameron warned that the Islamic State of Iraq and Sham threatens not only the Middle East but is also planning attacks on the UK. The ISIS is estimated to have up to 500 fighters from the UK.
SYRIA: The United States suggested on Tuesday that the global organization responsible for overseeing the ban on chemical weapons would have to take more assertive action than a simple condemnation concerning Syria, which will miss a June 30 deadline for the destruction of its chemical munitions and has been accused of using chlorine-gas bombs in its civil war.
IRAQ formally called on the United States to launch air strikes against jihadist militants who have seized several key cities. Pres Obama and congressional leaders believe he does not need authorization from Congress for some steps he might take to quell the al-Qaeda-inspired insurgency sweeping through Iraq, the Senate's top Republican and Capitol Hill aides said after the president briefed senior lawmakers Wednesday. Obama's decision-making on airstrikes has been complicated by intelligence gaps that resulted from the U.S. military withdrawal from Iraq in late 2011, which left the country largely off-limits to American operatives. In Baghdad, Sunnis are being forced from their neighborhoods, with Shiite militias painting X's on their homes.
THE DUCKS: Worthy of Hitchcock.
A RAVEN caused a power outage in Yellowknife and a forest fire outside the community Monday night in a series of unfortunate events, says the NWT Power Corporation.
BROWN BEARS love to stay at the WMCA.
CHIMPS gave early humans Herpes, in a trial run for Planet of the Apes.