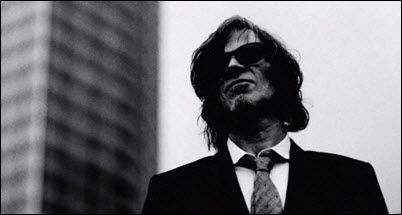 MARK LANEGAN's video for "Sad Lover" is pretty driving.
SHARON VAN ETTEN stopped by Morning Becomes Eclectic for a session.
JOSH RITTER played a full set at the Clearwater Great Hudson River Revival Festival.
THE FRESH & ONLYS stopped by The Current for a chat and mini-set.
SUNO DEKO streams the Thrown Color EP.
SPOON drops "Inside Out" ahead of They Want My Soul.
WEEZER goes "Back to the Shack" ahead of Everything Will Be Alright In The End.
THE TUBES: "She's A Beauty" and "Talk To Ya Later" are your Twofer Tuesday.
NEUTRAL MILK HOTEL: Did Jeff Mangum really talk to Phawker?
HALL & OATES talk to The Guardian about their long career.
DEV HYNES is profiled by Sasha Frere-Jones at The New Yorker.
OVERLOOKED ALBUMS of 2014 (So Far), according to Pitchfork.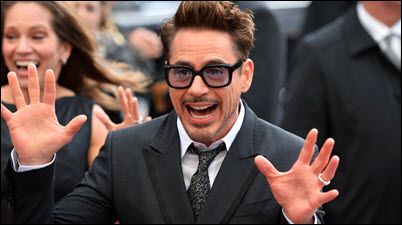 ROBERT DOWNEY, JR tops the Forbes list of Top Earning Actors. Again.
JONAH HILL officiated at Adam Levine's wedding.
VAMPIRE CANOODLING? Vampire Diaries' Ian Somerhalder and Twilight's Nikki Reed are officially dating.
JUSTIN BIEBER is testing his probation with loud parties.
KANYE WEST tells GQ he's a porcupine and a blowfish.
FARRAH FRANKLIN, a fmr Destiny's Child singer, was arrested for disorderly conduct after waking up on someone's front lawn.
JUSTIN THEROUX talks about The Leftovers at Elle.
RUSSIA presented a combination of conciliation and bluster on Monday over its handling of the downed Malaysia Airlines jet, with President Vladimir V. Putin seemingly probing for a way out of the crisis without appearing to compromise with the West.
ISRAEL: The top Hamas leader in the Gaza Strip signaled Monday that the Islamic militant group will not agree to an unconditional cease-fire with Israel, while Israel's defense minister pledged to keep fighting "as long as necessary" - raising new doubt about the highest-level mediation mission in two weeks.
SYRIA: The Islamic State beheaded a man in Raqqah; blew up some houses in Deir Izzour; clashed with the Islamic Front and rebels in Damascus; battled regime special forces around the Sha'er gas field in Homs, where some 60 soldiers were killed; and fought against the Al Nusrah Front, the Islamic Front, and Kurdish YPG forces in Aleppo, where the IS is massing reinforcements for attacks on Ayn al Arab.
IRAN has moved to eliminate its most sensitive stockpile of enriched uranium gas under an interim nuclear deal reached with six world powers last year, according to a monthly update by the U.N. nuclear watchdog obtained by Reuters on Sunday.
IRAQ: The Islamic State now controls or threatens key facilities on the Euphrates and Tigris rivers, generating fears that the Al-Qaeda splinter group could turn off the taps to the Shiite south of Iraq, sparking a massive humanitarian crisis.
PETS INTERRUPTING YOGA: Let's go to the video.
THE MAYFLY HATCH along the Mississippi River was big enough to be seen by Doppler radar.
A CANADIAN BEAR tries to eat a Danish...tourist.
A COW charged cyclists at a charity event.