JIMMY WEBB joined a 23-piece version of the CBS Orchestra foran epic version of his "MacArthur Park," though he stuck to the keys and let Will Lee sing it.
THE RAVEONETTES surprise released Pe'ahi: You can stream it on Spotify while Sune Rose Wagner talks to Drowned In Sound about it.
RUFUS WAINWRIGHT played a full set at the Clearwater Great Hudson River Revival Festival.
NATALIE MERCHANT stopped by WFUV Live for mini-set and chat about life, love and of course, music.
SAINTSENECA stopped by World Cafe for a chat and mini-set.
DAVID BOWIE plays "Young Americans" for Cavett, looking and sounding too much acquainted with the Thin White Duke.

WILL PLAYLISTS kill the album, or encourage it?

JESSE WARE talks to The 405 about Tough Love.

MERGE's TOP 25 RELEASES, according to PopMatters.

GEORGE HARRISON's memorial tree was killed by beetles.

LOW covers Springsteen's "I'm On Fire."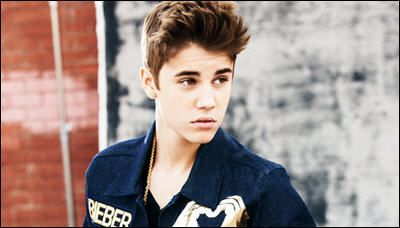 JUSTIN BIEBER's trail of liquor and litter at his Beverly Hills condo has set his neighbors off; the police have raised the idea of a citizens' arrest.
PHILIP SEYMOUR HOFFMAN told his former accountant that he "did not want his children to be considered 'trust fund' kids," and therefore left the entirety of his reported 35 million dollar estate to his partner Mimi O'Donnell.
EMMA STONE & COLIN FIRTH, co-stars of Woody Allen's 44th feature, Magic in the Moonlight, discuss ghosts, skinny-dipping, and that time Stone live-texted Bridget Jones to Firth.
LUCY LAWLESS joins the Agents of S.H.I.E.L.D.
MANIMAL: The cult 1980s TV show is headed to the big screen.
TEENAGE MUTANT NINJA TURTLES have a new teaser trailer online.
ISRAEL: American air carriers suspended flights from the United Stated to Israel "for a period of up to 24 hours" after the FAA issued a warning in response to a rocket strike near Tel Aviv's main airport, officials said. As the conflict entered its third week and the death toll on both sides climbed, the U.S. pressed Hamas to accept an Egyptian cease-fire proposal. But militants in the Palestinian territory showed no sign of letting up on rocket fire.
UKRAINE: The U.S. government believes that pro-Russian separatists most likely shot down a Malaysia Airlines jet "by mistake," not realizing it was a civilian passenger flight, U.S. intelligence officials said on Tuesday. Russia has shown no sign of backing off its shipments of arms to separatists in Ukraine despite these allegations.
TURKEY: The deputy of the opposition CHP party showed news media yesterday copies of official records confirming that Syria-bound trucks stopped in January by unwitting local authorities in Adana were carrying rockets that Turkish intelligence was supplying to the Islamic State of Iraq and the Sham.
IRAQ: Prime Minister Nouri al-Maliki is losing political support for his bid for a third term from core backers, including the country's Shiite religious establishment and ally Iran, say Iraqi officials. Using its own version of "soft" and "hard" power, the Islamic State is crushing resistance across northern Iraq so successfully that its promise to march on Baghdad may no longer be unrealistic bravado. In Mosul, the Islamic State ordered Christians out, robbed them at checkpoints, and then reportedly set fire to a 1800-year-old church.
A GUILTY DOG atones for stealing a baby's toy.
A RED KING CRAB...but blue.
DEADLY GIANT HORNETS are rumored to have landed in the UK.
SNAKES in a Playground.