THE WEEKEND STARTS HERE:
... with THE BYRDS! Pretty much because I dig them as we turn into Spring (or Fall). Let's start with a rare 1965 clip of their breakthrough smash cover of "Mr. Tambourine Man." There are screaming girls, plus go-go dancers when they hit Shivaree for "All I Really Want to Do" and "Feel A Whole Lot Better." Next up is a rare sync of "I Knew I'd Want You." There are even more dancers when they cover Buddy Holly's "Not Fade Away" for Shindig! on June 23, 1965, while I'm pretty sure that's Ed Wynn introducing "Chimes of Freedom." You might recognize the voice introducing "Bells Of Rhymney" from poolside in August 1965 and "It Won't Be Wrong" from a corral in January 1966 on Where The Action Is. BONUS: Want a couple in color? Here's "Turn, Turn, Turn!" and "Mr. Spaceman." DOUBLE BONUS: A rare 1967 sync of "Eight Miles High."
JD McPHERSON chats and plays on WFUV Live.
TWEEDY perform a magnificent set of tunes from their recent album Sukierae live on KEXP.
THE DODOS perform live on KEXP.
NEW MADRID stopped by World Cafe for a chat and mini-set.
BLEACHERS: Jack Antonoff throws some Autotune on his cover of The Beatles' "Dear Prudence".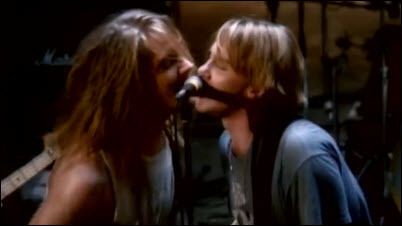 SOUL ASYLUM's near-breakthru, "Someone to Shove."
BELLE & SEBASTIAN: Less quiet balladry, more dance floor. (Thx, Frank Yang.)
BRUCE SPRINGSTEEN & BON JOVI may face tax hikes as a new law takes aim at "fake farmers."
THE DECLINE OF WESTERN CIVILIZATION reaches home video.
WHAT 30 MUSICIANS are reading on tour.
NOW SHOWING: This weekend's wide releases are Home, which is currently scoring 39 percent on the ol' Tomatometer; and Get Hard, which is scoring 29 percent. Also, It Follows expands wide scoring 95 percent, as its limited run did so well that it postponed its move to VOD.
FIFTY SHADES OF GREY: Sam Taylor-Johnson has made official what many suspected. She will not return to direct the second installment of the film franchise.
JENNIFER LOPEZ & CASPER SMART, together again.
BILLY RAY CYRUS defended his daughter Miley Cyrus' boyfriend Patrick Schwarzenegger on Wednesday, Mar. 25, after the Kennedy descendant's antics during spring break in Cabo San Lucas made headlines last week.
CRAIG T. NELSON will Coach again.
SYRIA: The global chemical weapons watchdog will investigate allegations of a chlorine gas attack on a Syrian village that killed six and wounded dozens earlier this month, a source told Reuters on Thursday.
TURKEY said it supports the Saudi-led military operation against Houthi rebels in Yemen and called on the militia group and its "foreign supporters" to abandon acts which threaten peace and security in the region.
IRAN: The United States is considering letting Tehran run hundreds of centrifuges at a once-secret, fortified underground bunker in exchange for limits on centrifuge work and research and development at other sites, officials have told The Associated Press. A senior State Department official said Wednesday that it was possible to conclude a new accord on that nation's nuclear program by early next week. The U.S. Senate would vote on a bill to toughen sanctions on Iran if international negotiators miss a deadline at the end of this month for reaching a framework nuclear agreement.
IRAQ: By Day 2 of the American airstrike campaign against militants holed up in Tikrit, the mission appeared beleaguered on several fronts on Thursday: Thousands of Shiite militiamen boycotted the fight in protest, others threatened to attack any Americans they found, and Iraqi officials said nine of their fighters had been accidentally killed in an airstrike.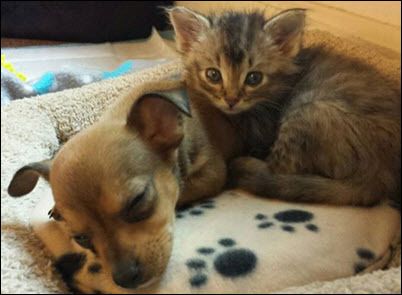 CHIP & ADELE, living together...
A MONKEY IS ON THE LAM in Charlotte-Mecklenburg after attacking a maintenance worker in a hospital parking lot. Hope I'm not updating this 28 Days Later.
A BULLDOG left in a car summons help.
A SAUDI MAN would leave his wife over a camel.