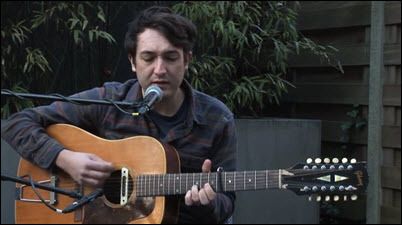 MIKAL CRONIN covers Big Star's "The Ballad Of El Goodo."
MAVIS STAPLES advance streams her Your Good Fortune EP.
WILL BUTLER stopped by World Cafe for a chat and mini-set.
DEATH CAB FOR CUTIE stopped by Morning Becomes Eclectic for a session.
SETH AVETT & JESSICA LEA MAYFIELD cover Elliot Smith at World Cafe.
SUFJAN STEVENS drops "Exploding Whale" as a tour single.
TWIN PEAKS has "Got Your Money" on the flip side of an orange Record Store Day single.
DRAMARAMA give you "Anything, Anything" and a "Last Cigarette" for Twofer Tuesday.
LAURA MARLING talks to Drowned In Sound about ditching a political album for a personal one.
THE UNOFFICIAL BOWIE: Biographer Chris O'Leary rounds up some of the best and most interesting Bowie oddities yet to be officially released.
WOLF ALICE talks to Drowned In Sound about their UK tour and upcoming LP.
MUMFORD & SONS: Not fans of Jay Z's new streaming service.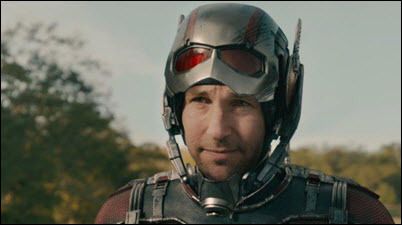 ANT-MAN has a new trailer online.
DRAKE recoiled from Madonna's kiss; he says it was the lipstick.
JUSTIN BIEBER was booted from Coachella after being placed in a chokehold.
GISELLE BUNDCHEN explains why she's quitting the runway.
IRELAND BALDWIN, the 19-year-old daughter of Kim Basinger and ex-husband Alec Baldwin, checked into a drug and alcohol treatment center in Malibu over the weekend.
TORI SPELLING was rushed to hospital with severe burns and undergoes skin grafts after tripping and falling on a sizzling hot hibachi grill in a Japanese restaurant.
THE 100 BEST FILMS of the Decade, according to The A.V. Club.
RUSSIAN President Vladimir Putin has signed a decree lifting the country's ban on deliveries of high precision S-300 missile systems to Iran, in a move that drew criticism from the United States and Israel.
ISLAMIC STATE terrorists have lost control of up to 6500 square miles in Iraq, they have gained a bit of ground in Syria since last August, the Pentagon said Monday.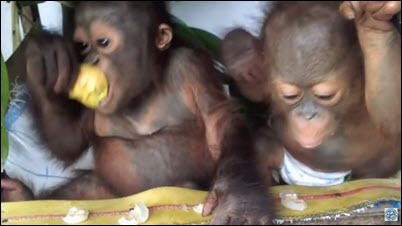 RESCUED MONKEYS, just snacking in their hammock.
THE SQUIRREL THREAT: Of course, Florida takes their side.
A BIRD COLLAPSED: A British paramedic responded, thinking the call was about a woman.
AND NOW FOR SOMETHING COMPLETELY DIFFERENT: A goat with a horn growing from its back.