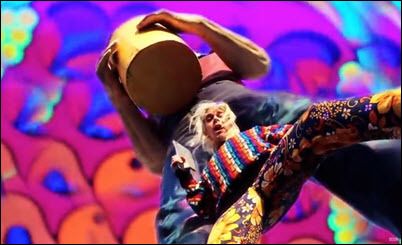 ARIEL PINK serves up a video for "Jell-O".
JACKSON SCOTT advance streams Sunshine Redux.
BROWN BIRD advance streams Axis Mundi.
THE B-52S stream a 1979 concert getting an official release this week.
ROBOTIC EMPIRE streams a tribute LP, Whatever Nevermind.
SPOON released the demo for "Inside Out."
FATHER JOHN MISTY dropped "I Love You Honeybee" and "Never Been A Woman" for Record Store Day.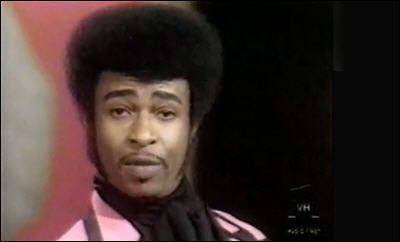 THE TEMPTATIONS: "Papa Was A Rollin' Stone." And when he died, all he left us was alone.
DAMON ALBARN says Pop music no longer challenges the establishment or discusses politics because performers are part of the "selfie generation".
ALVVAYS: Molly Rankin talks to Pitchfork about her love of Celine Dion, scary motels, and more.
PATTI SMITH & LAURIE ANDERSON inducted Lou Reed into the Rock & Rall Hall of Fame.
CHIC: Nile Rodgers talks about addictions, to food and otherise.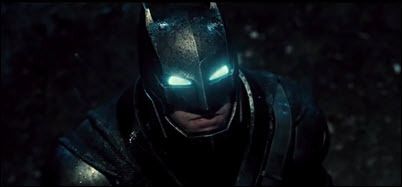 BATMAN V SUPERMAN: DAWN OF JUSTICE posted a teaser trailer after it leaked online.
WEEEKEND BOX OFFICE: Furious 7 threpeats atop the chart with 29MM; it broke the billion-dollar mark worldwide on Friday, jumping into the top 20 grossers of all time.But now it is in a race against the coming of Avengers 2 on May 1. Paul Blart: Mall Cop 2 placed with 24MM, a bit above expectations and below the origina's 31.8MM...and thus a movie that scored 0 on the Tomatometer may end up making money in cinemas. Unfriended showed with 16MM against a budget of roughly 1MM. Home dropped to th fourth slot with nother 10MM, andiss till well short of what it needs to profit on the big screen (roughly 400MM). The Longest Ride rounds out the Top Five with 6.9MM and 23.5MM total against a budget of roughly 34MM.
GWYNETH PALTROW:Days after admitting defeat in a widely publicized challenge to subsist on a food stamp budget, the actress was spotted at an expensive barbeque restaurant in Los Angeles with her celebrity friends, according to the National Monitor.
SOFIA VERGARA will not destroy her embryo.
ZACHARY LEVI and Missy Peregrym got secretly divorced, less that a year after getting secretly married.
JOHN RIDLEY (12 Years a Slave) is teaming up with Marvel to develop a mysterious new TV series.
AN ORAL HISTORY OF AIRPLANE: Surely you can't be serious.
YEMEN: American citizens escaping Yemen, including small children and some frail elderly, are arriving exhausted in Djibouti after harrowing journeys from the besieged country, where a U.S.-supported Saudi Arabian bombing campaign is entering its fourth week. The Obama administration so far has declined to organize a rescue mission for the estimated 3,000 to 4,000 U.S. citizens in Yemen.
LIBYA: A new round of peace talks backed by the UN began in Morocco. Russia has pledged to supply weapons to the Libyan government if a UN embargo is lifted.
IRAQ: Why the rise of ISIS and the fall of Iraq weren't inevitable.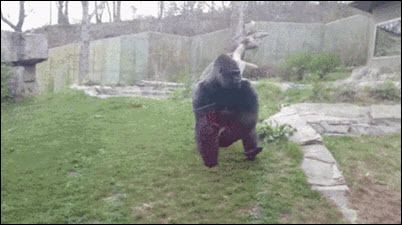 DON'T BEAT YOUR CHEST AT A SILVERBACK GORILLA, even if you're a little girl.
THE SWARM: Some early commuters in the American northwest have been confronted by an unusual road hazard – 20 million angry bees.
ZEBRAS ON THE LAM through the streets of Brussels.
BUFFALOS ON THE LAM in Hot Springs, Arkansas.