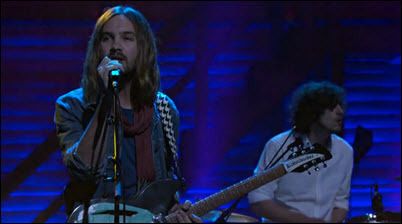 TAME IMPALA played "Let It Happen" for Conan.
BRAIDS advance stream Deep In The Iris.
MEW advance streams +-.
ELLIOT MOSS advance streams Highspeends.
SPRING KING advance streams the They're Coming For You EP.
EFFED UP dropped the 8-minute track, "California Cold."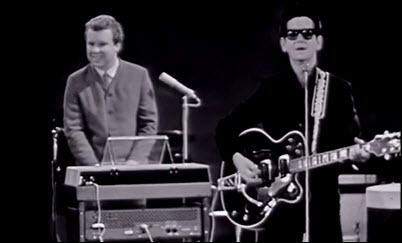 ROY ORBISON provides vintage performances of "Running Scared" and "Oh, Pretty Woman" for Twofer Tuesday.
TWIN SHADOW's tour bus was in an accident; TS himself will undergo reconstructive surgery.
LULU talks to The Guardian about her challenging start in life, being a member of the 'church of the universe' and why she understands why Zayn Malik quit One Direction.
NORWAY's Minister of Culture announced this week that a national FM-radio switch off will commence in 2017.
FLEXI-DISCS: Don't call it a comeback.
JURASSIC WORLD dropped a second global trailer. Go faster, Star-Lord.
FANTASTIC FOUR's reboot gets an official trailer.
BEN AFFLECK demanded that the PBS show "Finding Your Roots" remove the fact that one of the actor's ancestors owned slaves.
GWYNETH PALTROW & CHRIS MARTIN may finally divorce.
JOHNNY DEPP & AMBER HEARD may have already hit a rough patch.
ARIANA GRANDE & BIG SEAN have split after eight months of dating.
STAR WARS: ROGUE ONE may be about Bothan Spies.
WONDER WOMAN is going to be a quieter, character-based film? Really?
YEMEN: The aircraft carrier USS Theodore Roosevelt left the Persian Gulf on Sunday and is headed toward Yemen, in response to a convoy of seven to nine Iranian ships which appear bound for Yemen and which could be carrying arms.
IRAN: Beefing up international monitoring of Iran's nuclear work could become the biggest stumbling block to a final accord between Tehran and major powers, despite a preliminary deal reached last week.
A RARE SPERM WHALE was caught on underwater camera.
A DOG is to blame for a house fire that displaced a Rustburg, VA family Wednesday.
A PARROT summoned emergency crews to a house fire in Idaho. Lesson: if you buy a dog, also buy a parrot.
A BIZZARE SERPENT washed up on the salt marsh at Aramoana in Dunedin.