THE WEEKEND STARTS HERE:
...with THE FACES! Rod Stewart, Ron Wood, Ronnie Lane, Kenny Jones, and Ian McLagan, live on the Beeb circa 1972. Your setlist includes: "Three Button Hand Me Down"; "Maybe I'm Amazed"; "Too Much Woman/Street Fighting Man"; "Miss Judy's Farm"; "Love In Vain"; "Stay With Me"; and "I'm Losing You."
TOY advance streams Clear Shot.
MANNEQUIN P***Y advance streams Romantic.
AARON LEE TASJAN advance streams Silver Tears.
NINA DIAZ advance streams The Beat Is Dead.
NICOLE ATKINS returns with "A Little Crazy" ahead of Goodnight Rhonda Lee.
THE MEMBERS: "Working Girl," from the "Where Are They Now?" file.
NEUTRAL MILK HOTEL: Is Jeff Mangum teasing a new album?
ROY ORBISON: The Noisey Guide.
PRINCE's siblings say a woman and girl purported to be his niece and grand-niece have no genetic connection to the late superstar and should not be named heirs to his estate.
KILLER RIFFS: A Guide to Parody in Popular Music.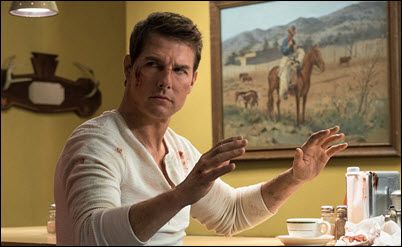 NOW SHOWING: This weekend's wide releases include Jack Reacher: Never Go Back, which is currently scoring 39 percent on the ol' Tomatometer; Ouija: Origin of Evil, which is scoring 83 percent; Keeping Up With The Joneses, currently scoring 16 percent; and Boo! A Medea Halloween, which -- like all Medea films -- was not screened for critics.
LOGAN: The next Wolverine flick has a trailer online.
BRANGELEXIT: Brad Pitt had his first visit in more than a month with his 15-year-old son, Maddox ... since their confrontation last month on a private jet.
JENNIFER LAWRENCE & DARREN ARONOFSKY are hanging out and casually dating.
COLIN FIRTH is joining the Mary Poppins sequel.
JON HAMM talks to Elle about sex, love, and why getting older sucks.
THE PHILIPPINES: President Rodrigo Duterte announced his "separation" from the United States on Thursday, declaring he had realigned with China as the two agreed to resolve their South China Sea dispute through talks.
IRAQ: The operation to retake Mosul is going faster than expected, Iraqi Prime Minister Haider al-Abadi said Thursday.
IRAN: Iranian-Americans Baquer Namazi and his son Siamak have been sentenced to 10 years in prison and fined 4.8MM, according to Iran's official news channel.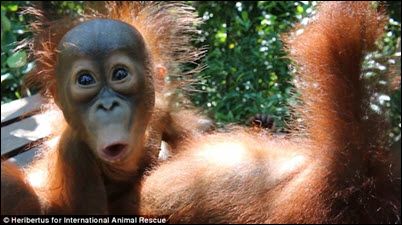 AN ORPHAN ORANGUTAN cries at his first day of school.
A SNAKE slithers out from under the hood of a car. Not that one Down Under, this one was in Florida.
AN ORYX CALF was born in Chad for the first time in decades.
HUNDREDS OF GOATS keep the Sea-Tac airport timmed.