THE WEEKEND STARTS HERE: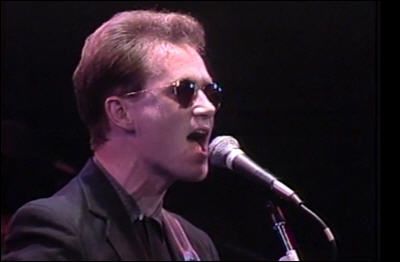 ....with MARSHALL CRENSHAW! Live at The Ritz, July 6, 1985. Your setlist includes: "Blues Is King," "Whenever You're On My Mind," "Shake Rattle And Roll," "Our Town," "Maryann," "Right Now," "The Distance Between Me And You," "Someday Someway," "Little Wild One," " I'm Sorry (But So Is Brenda Lee)," "Yvonne," "There She Goes Again," "Cynical Girl," "Shake Up Their Minds," and "Soldier Of Love."
RIVER WHYLESS advance streams Kindness, A Rebel.
ANGELIQUE KIDJO advance streams a cover LP of Talking Heads' Remain In Light.
SUGARLAND advance streams Bigger.
ERIN RAE advance streams Putting On Airs.
JIM JAMES shares a new song about social media, "Throwback."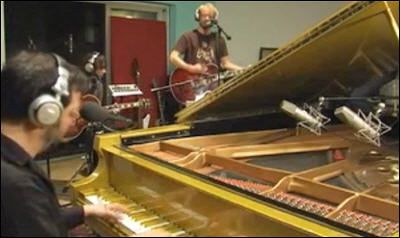 FOUNTAINS OF WAYNE play "It Must Be Summer" unpluggedy.
MICK JAGGER's dorky dad comments on his teenage son's Instagram are adorable.
TRACYANNE & DANNY: The indie duo turning grief into guitar pop.
"FUNKYTOWN" topped the charts this week in 1980. Here's how we all got taken there.
25 CLASSIC NYC ARTISTS that didn't make NME's top NYC albums of all time.
THE NUMBER ONES looks at the Angels' girl-group classic "My Boyfriend's Back."
NOW SHOWING: This weekend's wide releases include Adrift, currently scoring 70 percent on the ol' Tomatometer; Action Point, which was not advance screened; and Upgrade, scoring 85 percent.
MEGHAN MARKLE: Stories about her Mom and Dad.
MAVERICK: Tom Cruise drops a first look at the Top Gun sequel.
COLIN TREVORROW has spoken publicly for the first time about his departure from the director's chair for Star Wars: Episode IX.
NXIVM: The sex cult that preached empowerment.
FIGHT CLUB author Chuck Palahniuk says he's "close to broke" after his agent's accountant is charged with embezzlement.
A MOTHER OPPOSSUM carries her furry family of baby opossums while taking a stroll down a Boston sidewalk.
RALLY GOOSE: A Baseball Story.
THE EVERGLADES NATIONAL PARK is doing something for the first time in its 70-year history: opening park borders to paid hunters.
AN ALBINO PEACOCK in a tiny West Sussex village is terrifying residents as he wanders into their gardens looking for love.