SLEIGH BELLS shares their "Favorite Transgressions."
THE FALL: Peel Session, August 26, 1981.
THE FABULOUS THUNDERBIRDS play Mountain Stage.
DJANGO DJANGO's Marble Skies is one of this week's new streaming releases.
LORD HURON shares "Ancient Names (Part I)" and "Ancient Names (Part II)."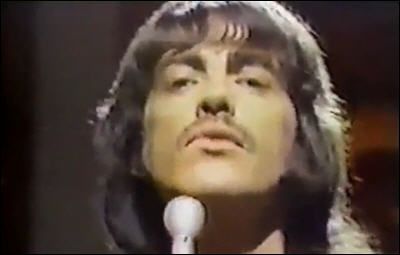 PAUL REVERE & THE RAIDERS: "Indian Reservation (Cherokee People)."
DREAM WIFE gives a track-by-track tour of their self-titled debut.
PRINCE: "Mindblowing" previously unreleased material is coming soon.
LAURIE ANDERSON's cultural highlights.
THE NUMBER ONES looks at the Platters' timelessly gorgeous "Smoke Gets In Your Eyes."
WEEKEND BOX OFFICE: The Maze Runner: The Death Cure is the first 2018 release to top the chart with 23.5MM. Jumanji: Welcome to the Jungle places with with 16.4MM on another leggy 16 percent drop, making it the fifth-biggest film of 2017 so far. Hostiles leaps up to show with 10.2MM, well above estimates in the mid-single-digits. The Greatest Showman climbs into fourth with 9.5MM on a very leggy 11 percent drop and looks to defy critical and financial expectations. The Post rounds out the Top Five with 8.9MM. Below the fold, both 12 Strong and Den of Thieves were stronger than expected this weekend; perhaps some were slotting in a movie before Super Bowl Sunday crushes the grosses.
THE GRAMMYS went to these folks. Congrats.
LORDE reportedly declined to sing at the Grammys because they wouldn't let her perform alone like all the male album nominees.
JAMES FRANCO was digitally scrubbed from the Vanity Fair Hollywood cover.
JEREMY PIVEN is accused of sexual misconduct by three more women.
THE WONDER YEARS was ended by a harassment suit?
REBA McINTYRE is Colonel Sanders.
DARREN ARONOFSKY & SUKI WATERHOUSE deny they're an item.
DANE COOK's new galpal is 19.
SHAKIRA is under investigation for possible tax evasion.
TOM CRUISE joins Instagram. Respect his bio.
THE GREATEST AMERICAN HERO is getting a reboot.
THE DEATH OF STALIN is showing in Moscow over government objections.
MORT WALKER, cartoonist and creator of "Beetle Bailey" and "Hi and Lois," and co-creator of "Hagar the Horrible," died in his Stamford home Saturday at 94.
A CAT gets a brain freeze.
52 BABOONS escaped a Paris zoo.
A VULTURE long thought to be male laid an egg.
AMERICA's OLDEST LIVING TREE KANGAROO lives in Rhode Island.