THE MEMORIAL DAY WEEKEND STARTS HERE:
...with THE SWEET! The bubble-glam rockers are probably best known for the trifecta of "Little Willy," "Ballroom Blitz" and "Fox on the Run," though they also charted with the harder-edged "Action" and the more ballad-y "Love is Like Oxygen." All of those clips also feature the band's rather unique fashion sense, but you have to see the clip for "Wig Wam Bam" -- complete with headdress -- to see the band at its most ridiculous. BONUS: "All That Glitters" is a BBC documentary originally broadcast in February 1974 charting a day in the life of The Sweet.
DAN AUERBACH advance streams Waiting On A Song.
AMBER COFFMAN (Dirty Projectors) advance streams City of No Reply.
CHASTITY BELT advance streams I Used To Spend So Much Time Alone.
BENJAMIN BOOKER advance streams Witness.
LUKE COMBS advance streams This One's For You.
NICK LOWE shares a country cover, "Walk On By," (Leroy Van Dyke,not Burt Bacharach.)
NIGHT THINGS shares "Reasons."
T. REX: "20th Century Boy." Aow!
SGT. PEPPER'S: I don't often link to reviews, but this from Alexis Petridis is insightful about what people miss.
GIRLPOOL is profiled by the Georgia Straight.
TALK TALK: Ten of Their Best.
MAGNETIC FIELDS: Stephin Merritt talks to Pitchfork about his career, his latest album, and more.

NOW SHOWING: This weekends' wide releases are Pirates of the Caribbean: Dead Men Tell No Tales, which is currently scoring 31 percent; and Baywatch, scoring 20 percent.
CHRIS CORNELL had apparently taken more than Ativan before hanging himself, because we've learned he had fresh track marks on his arm when his body was discovered in a Detroit hotel room.
SPIDER-MAN: HOMECOMING has a new trailer online.
VALERIAN AND THE CITY OF A THOUSAND PLANETS shares a final trailer online.
EVERY TOM CRUISE MOVIE, ranked by David Harsanyi.
EVERY DAVID LYNCH MOVIE, ranked by Paste.
TWIN PEAKS: THE RETURN received a standing ovation at Cannes, but the ratings are waaaay soft against a rumored 150-200MM budget.
IGGY AZALEA is straight-up calling BS on the rumors she's dating Odell Beckham Jr.
IRAN has built a third underground ballistic missile factory, according to state media.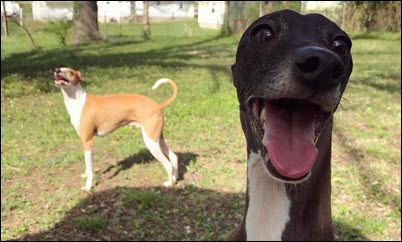 PUPPER BROS, brought together by one's separation anxiety.
A PIGEON was caught smuggling ecstacy in a tiny backpack.
BIOELECTRIC HACKING creates two-headed flatworms.
A BEAR sought out a donut delivery, causing a prompt police response, Susanna Hoffs.